Why do you need to build an e-commerce website with Shopify?
In today's digital landscape, the internet has revolutionized the way people shop. From everyday household items to high-end tech products, online shopping has become a preferred choice for consumers worldwide. To thrive in this competitive market, it is crucial for businesses to establish a strong online presence. By hiring Shopify developers, you can unlock the potential of this powerful e-commerce platform and create a visually stunning website that sets you apart from the competition.
Shopify is a comprehensive online tool that enables businesses to build remarkable e-commerce stores with ease, even for those who are new to the world of online retail. By leveraging the expertise of Shopify developers, you can create a captivating website that not only looks impressive but also performs seamlessly, providing a smooth and enjoyable shopping experience for your customers.
The advantage of hiring dedicated Shopify developers lies in the platform's flexibility, making it suitable for various industry verticals. Whether you are looking to sell physical goods or expand your existing business to generate more revenue, building an e-commerce store on Shopify is a strategic move. Its robust features, intuitive interface, and extensive range of customizable themes and templates ensure that your online store aligns perfectly with your brand identity and resonates with your target audience.
By harnessing the power of Shopify, you can tap into a global market, reach a broader customer base, and leverage advanced marketing tools to drive sales and growth. The platform seamlessly integrates with various payment gateways, providing secure and hassle-free transactions for your customers. Additionally, Shopify offers a range of built-in features and apps that facilitate inventory management, order fulfillment, and customer engagement, enabling you to efficiently manage and scale your e-commerce operations.
Why choose Shopify over other platforms for an e-commerce website?
When it comes to building an e-commerce website, Shopify stands out as the preferred choice over other platforms. With Shopify, you gain access to a comprehensive set of features and tools specifically designed to support and streamline your online business. From user-friendly interface and customizable templates to secure payment processing and a robust app ecosystem, Shopify offers a seamless and powerful solution for creating and managing your ecommerce website. Its scalability, reliability, and extensive customer support make it the go-to platform for businesses of all sizes, allowing you to focus on growing your brand and maximizing your online sales.
Benefits of using Shopify for your eCommerce web development
Shopify's platform simplifies the website creation process, and a retailer doesn't need to worry about finding a host or buying a new domain. You can use the free domain or buy a personalized one. Hire Shopify experts who can customize your website as per your eCommerce business needs and add a detailed analytics dashboard to suggest data for future promotional strategies.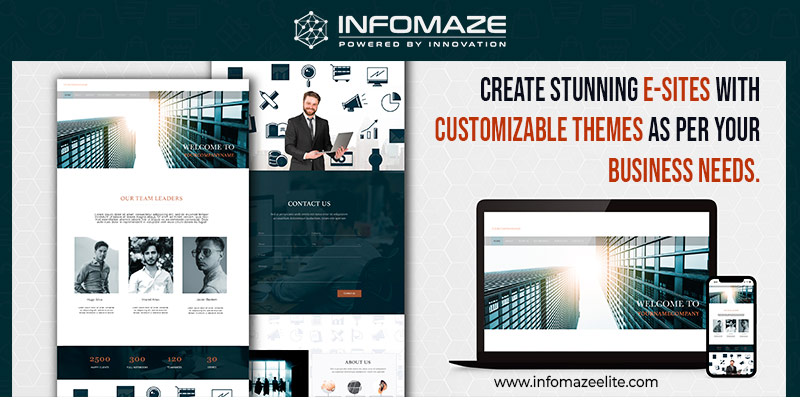 Shopify has a wide range of professional templates that enable the creation of visual and unique online stores. Hire Shopify experts to design a customizable theme to match your business requirements. Our professional theme developers can design and develop an online store with exceptional UX and rich UI.
Once your eCommerce store is ready, the next step is to make your site SEO friendly. SEO marketing tools are necessary to make shoppers find the products. Shopify assists in meta tags and custom title tags. Hire professional Shopify developers to improve the ability to structure and design landing pages.
Shopify has pre-built eCommerce templates that the users can use to change the store view anytime. Shopify has exceptional personalization abilities as it supports easy integration with applications. Hire Shopify website builder to integrate additional functionalities and features into your online store and boost the brand value multiple times.
As Shopify provides sellers with many features to customize their online store, it's crucial to have a fast-loading platform. Our Shopify developers have abundant experience hosting eCommerce solutions with reliable infrastructure and optimized software and tools. Contact us to make your eCommerce site load within seconds.
Another advantage of using Shopify for your online store rather than a custom-built website because it offers reliability and security. Security is vital to run an online business because it deals with financial and personal information with prospects. Hire Shopify development services to take care of your site maintenance and upgrades and always be available online.
Nowadays, it's vital to have a mobile-ready for your eCommerce business because the number of mobile shoppers is increasing rapidly. Our Shopify theme developers for hire can develop customizable themes that are mobile responsive, which can use to build mobile-optimized stores. We can manage the store for both iPhone and Android users.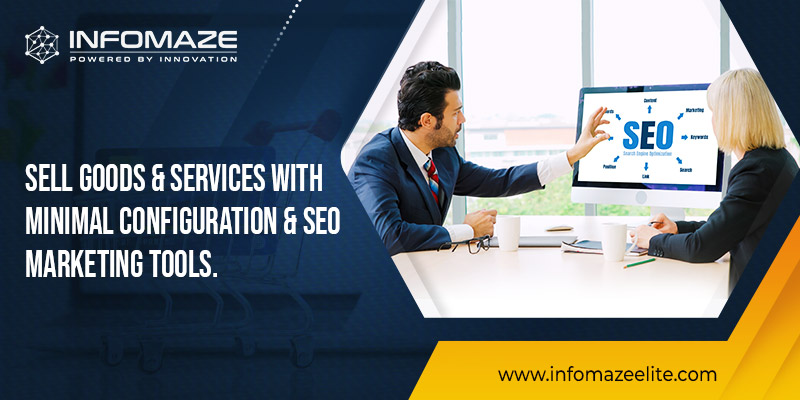 As a complete eCommerce platform that aids in selling goods or services with a minimal configuration, Shopify has the marketing edge with basic SEO features with advanced eCommerce analysis. Hire Shopify development services to develop more promotional tools to engage customers for a long time, such as discounted coupons, custom gift cards, email marketing, store statistics, and more.
Shopify platform also offers stripe payment options allowing buyers to make secure transactions without paying additional fees. For every online retailer, a reliable and secure payment gateway is a big challenge, so hire a dedicated Shopify developer to build a dynamic payment gateway allowing users to pay using different payment options.
Shopify has the best customer support services. You can contact us via email, phone, or live chat to resolve queries and keep your eCommerce store running. If you have any issues, our Shopify developers can assist you 24/7 and provide reliable, round-the-clock customer support.
Are you looking to build a Shopify online store from scratch or customize a new one? As a reliable eCommerce website development company, we can customize and create an online store setup to fit your needs. Hire Shopify developers to stay relevant in the eCommerce industry by providing a smooth customer journey through effective design and convenient features at affordable rates.
---