SharePoint Document Management System
The scalable SharePoint DMS solution is one sure-shot way to organise and manage your company's extensive data repository effortlessly and securely, with better search options and more to increase your productivity.

SharePoint Business Intelligence Solution
At Infomaze, we make the best use of the SharePoint Business Intelligence (BI) centre and customise its template to provide you with the BI reporting tool you need.

SharePoint Content Management System
We build a Content management system that provides the best user experience (UX) and flexible options to manage your content from the stage it is created, archived and published, to enhance your engagement.

SharePoint Intranet Portal
Streamline your day-to-day business operations by digitising easy sharing of information within your company to maximise resource utilisation and performance.

SharePoint Business Workflow Management Solution
Save time and workforce energy by utilising SharePoint business workflow management solutions in your business to accelerate and automate recurring tasks and increase your work efficiency and overall performance.

SharePoint Web Portal
Manage all of your enterprise applications in one place with customised web portal integrations, including with your CRM, ERP, and other applications, to get all the data you need in one place, along with selective access and a single sign-on option.
Infomaze's Affordable and
Flexible Hiring Modules
We are flexible in offering our services, solutions, and developers as per your business needs.
Hire SharePoint developers and choose a full-time, part-time plan that meets your project needs.
Have an idea and need to work on a fixed cost basis? Fret not; our fixed cost module will deliver high-quality SharePoint solutions at an agreed cost.
Check out our hiring modules for SharePoint developers for your project and web app development requirements. We can reduce your fixed cost and deliver the best quality & solution for your needs.
Hire Our Team Now

Fixed Cost Project Based
Engage us to work on your project on a fixed-cost basis. What we need is the project requirement, and our team can take it from there. Projects are delivered on a milestone basis and undergo a testing process before providing a well-written and tested solution.

Hire SharePoint Programmers
Hire a SharePoint programmer or a team for your project needs and engage us weekly, monthly, or long-term. You can start with a trial task and hire the team based on the results. The cost gets more competitive with the duration of the engagement. Based on the project, we recommend the best team with similar experience to deliver top-notch results.

Hire Team on Demand
Often you may not require a full-time or a part-time team to work on a task or project for your SharePoint-based web apps. This model lets you engage our team on demand and takes care of any immediate or urgent needs. Our team of SharePoint developers for hire can start immediately in a strategic and organised manner.
The Project Management Process our SharePoint Developers Follow:
Share Project Requirements
Give us a call or drop us a line and share your creative, SharePoint project specification to understand your requirements.
01
Hire SharePoint Developer
Screen our talent pool and choose from a list of our SharePoint developer's profiles to work on your unique project.
02
Get the Project Completed.
We will keep you in the loop during the entire development process from designing, coding, project management, and QA.
03
QA & Testing
Once the project is complete, we will run meticulous QA (Quality Assurance) tests on your SharePoint solution for a successful implementation.
04
Our SharePoint Development Services Includes:
SharePoint Consulting
Our intuitive consultants at Infomaze understand your business needs thoroughly and only then offer you a high-performance SharePoint solution that will do wonders to improve your business performance.

SharePoint Designing
Our dedicated developers are creatively insightful and develop ideas for solutions that are exceptionally efficient and user-friendly to work with, completely utilising the Microsoft SharePoint Designer.

SharePoint Development
With expertise in using the Microsoft SharePoint Designer, we provide you with the best custom SharePoint development services to deliver remarkable, scalable, and practical solutions.

SharePoint Data Migration
Our team carries out seamless migration from your existing SharePoint to a newer version or from a new cloud environment to the SharePoint ecosystem without disturbing your day-to-day business and lets you have all your data just where you need it.

SharePoint Integration
If you have an existing CMS, our knowledgeable developers will integrate it with SharePoint and make things easier for the front-end users to communicate and have better connectivity. We provide SharePoint integrations with Office 365 and enhance your SharePoint workflow.

SharePoint Customisation
Expert developers at Infomaze, using the SharePoint Framework, develop customised and personalised SharePoint Designer workflow that accentuates your business operations productivity.

SharePoint Deployment
Our team provides successful deployment of the SharePoint solutions that we develop for you, including its implementation, training, and make sure we are there with you all the way.

SharePoint Support and Maintenance
Our team quickly responds and provides 24*7 support and maintenance for free or at minimum cost, depending on the project complexity. We provide regular upgrades as per the package you choose.

Hire SharePoint Developers to build Custom Applications for any Industry
Healthcare

Healthcare

IT technology in healthcare is complex. Get regulations compliant SharePoint applications for efficient workflow now.

Solar Industry

Solar Industry

Get appealing websites to increase leads and custom SharePoint applications to provide high customer satisfaction for your end-users.

Travel Agency

Travel Agency

With SaaS-based SharePoint applications, monitor and provide quality services with client-portal and employee-portals separately.

Bank & Financials

Bank & Financials

Get SharePoint-based solutions to provide top-notch services for your clients and manage all your banking and financial services.

Manufacturing

Manufacturing

Get ERP, CRM, and other SharePoint integrations to fit your manufacturing process precisely and automate your business workflow.

Real Estate

Real Estate

Get high-level data management for properties, taxes, and other impactful factors and manage your business efficiently with SharePoint applications.

Education

Education

Get a SharePoint-based, highly organised document management system and stay organised in your administrative management.

eCommerce

eCommerce

Build competitively innovative eCommerce solutions with the help of our SharePoint development services.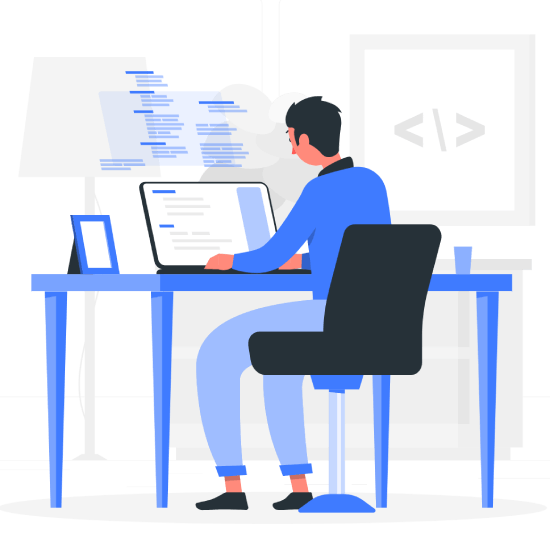 Why choose Infomaze as your
SharePoint Development Company?
Our SharePoint application development team follows an agile methodology to develop unique cloud-based SharePoint SaaS solutions.

At Infomaze, our team has excellent experience in handling project management tools, including GIT, SQL Server, SVN, and teamwork, to name a few and provide hassle-free project completion.

Throughout the project, we maintain transparency, get your inputs, and guaranteed 100% customer satisfaction.

Sign a Non-Disclosure Agreement (NDA) with you to help you rest assured.

Ensure timely and quick delivery with competitively less turnaround time.

Cost-effective SharePoint solutions that take your business up a notch.

Round the clock support with the best DevOps business organisation structure

Multiple hiring options with flexible plans and no hidden costs.
Discuss Engagement Module
Salvatore

Project Manager
"Infomaze is the best technology partner any business could ask for, they go above and beyond to satisfy my business needs and they will do research and develop anything you need. I will never switch to any other company, may your success be our success! P.S. Gaj is the best."
Bryce

Project Manager
"Vic and the team at Infomaze are absolutely awesome to work with. Their price was fair and their professionalism is top notch. They spent more time waiting on me than I did them, and they were patient and courteous every step of the way. I would definitely recommend hiring them , and I will continue to use them for my future projects"
Jonathan

Project Manager
"I was very happy with the promises made and, more importantly, delivered. Quality code. Neat and organized. Ace assisted with the last tweaks to ensure I was a happy client. I would be happy to work with them again on my next project."
Gerhard

Project Manager
"The project thus far was not complicated and we are continuing to the next phase. My experience with Vik to date: Very good service – friendly and helpful with" high level of technical understanding and competence. Listens to what I want, makes suggestions where appropriate and delivers very quickly.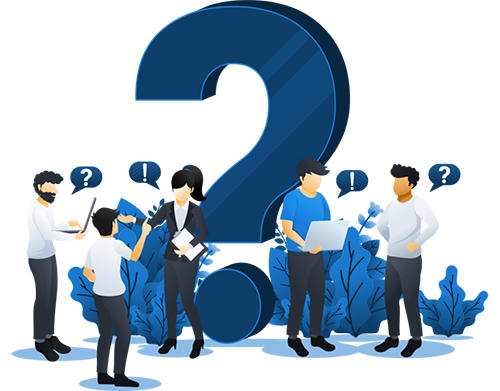 SharePoint Development Services and Solutions - FAQs
Yes, we do. Our SharePoint programming skills are above par, and our expert developers handle complex challenges and get through with a 100% high satisfaction rate.
Yes, we do—minor changes, bug fixes, and maintenance after launch with minimum or free of cost depending on the complexity of the task at hand.