WordPress Website Development
Whether you want to renovate an existing website or build an entirely new website from scratch, our skilled developers provide WordPress-based, SEO-optimised websites. Hire WordPress developers from Infomaze to convert your PSD designs into high-performing, responsive websites that support microdata and schema.org markups.

WordPress Plugin Development
We make your website functionally unique with our neat coding for WordPress plugin development, plugin customisation, third-party integration, and functionality adjustment. Get custom plugins built from us to suit your business needs.

WordPress Third-party API Integration
With our experience, we deliver seamless, robust, third-party integration through standard or custom APIs for payment gateway, shipping, travel, social media sites, and more. Get an integrated website, automate and eliminate manual data entry and more.

WordPress Migration Services
Hire highly efficient experts for WordPress migration at pocket-friendly rates from us. Our services include server migration, lossless data migration, & platform migration. Being an ISO 9001:2015 and ISO/IEC 27001 certified company, we provide quality solutions with the highest data protection.

WordPress Theme Customisation
Our expert WordPress developers at Infomaze can remodel and customise the look and feel of your WordPress theme with neat, hand-written code for a fantastic experience across all devices. We also build a theme switcher option for you to get a completely new look quickly.

WordPress support and maintenance
We deliver QA tested websites along with post-deployment support with regular bug tracking, maintenance, upgrades, support, reporting, and transparent project viewing. Hire WordPress developers who proactively monitor and manage your WordPress website needs as per your opted plan.
Infomaze's Affordable and
Flexible Hiring Modules
We are flexible in offering our services, solutions, and developers as per your business needs.
Hire WordPress developers and choose a full-time, part-time plan that meets your project needs.
Have an idea and need to work on a fixed cost basis? Fret not; our fixed cost module will deliver the exact quality solutions at an agreed cost.
Check out our hiring modules for WordPress developers for your project and website development requirements. We can reduce your fixed cost and deliver the best quality & solution for your needs.
Hire Our Team Now

Fixed Cost Project Based
Engage us to work on your project on a fixed-cost basis. What we need is the project requirement, and our team can take it from there. Projects are delivered on a milestone basis and undergo a testing process before providing a well-written and tested solution.

Hire WordPress Developer
Hire a WordPress developer or a team for your project needs and engage us weekly, monthly, or long-term. You can start with a trial task and hire the team based on the results. The cost gets more competitive with the duration of the engagement. Based on the project, we recommend the best team with similar experience to deliver top-notch results.

Hire Team on Demand
Often you may not require a full-time or a part-time team to work on a task or project for your WordPress-based websites. This model lets you engage our team on demand and takes care of any immediate or urgent needs. Our team of WordPress developers for hire can start immediately in a strategic and organised manner.
Our WordPress Case Study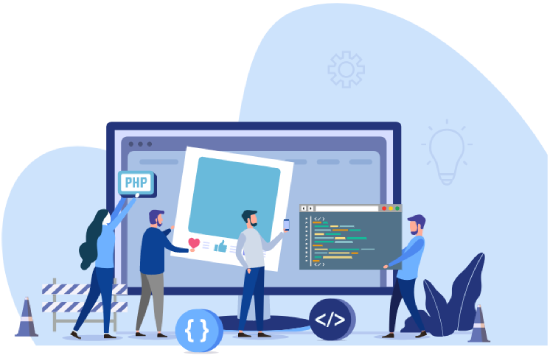 Linking the WordPress site to Zoho CRM
The client, an international telecommunications industry solutions provider, had to respond and deal with telecommunications lease negotiations, prepare audit site reports, manage Land Access and Activity Notice (LAAN) objections and respond to their customers in almost no time. And the client wanted to automate the lead recording process and save the workforce energy and time when a lead filled in their details on their WordPress site.
We automated the process by integrating their Zoho CRM (Customer Relationship Management), provided customisations and improvised with timely alerts and other functionalities. With the help of our knowledgeable WordPress developers and Zoho Integration services, we enabled easy mapping of lead and contact data and the process of data assimilation from their WordPress contact forms by linking it to Zoho CRM using the gravity forms.
View Details
The WordPress Project Management Process our Developers Follow:
Share project requirements
Give us a call or drop us a line and share your creative web ideas to let us understand your exact specifications.
01
Hire WordPress developer
Screen our talent pool and choose from a list of our WordPress developers' profiles to work on your unique project.
02
Get your Theme Set Up.
We will keep you in the loop during the entire development process from designing, coding, project management, and QA.
03
QA & Testing
Once the project is complete, we will run meticulous QA (Quality Assurance) tests to check the design, responsiveness, SEO optimisations and more.
04
Hire WordPress Developers with Experience Building Websites for Various Industries
Solar:

Solar:

Using the best solar energy WordPress themes, our WordPress developers for hire build innovative websites.

eCommerce:

eCommerce:

Utilising WooCommerce, we build appealing storefronts that make you stand out and give you a competitive edge.

Education

Education

With the expertise our WordPress developers possess, we develop unique websites that serve students and administrative purposes.

Manufacturing

Manufacturing

Tell the world your story; the manufacturing process followed and nurture the growth of your lead through Google-friendly WordPress websites.

Fintech

Fintech

Get customisations for your website to convey your financial services and provide a better user experience for end-users.

Food & Beverages

Food & Beverages

From food manufacturing to its sales, blogging delicacies and more, get the best through WordPress-based, SEO-friendly websites.

Supply Chain

Supply Chain

Get WordPress websites that mark you on a global scale and showcase your services with goods tracking and more.

Media & Entertainment

Media & Entertainment

Get trendy, fully responsive websites built on the most popular WordPress entertainment themes now.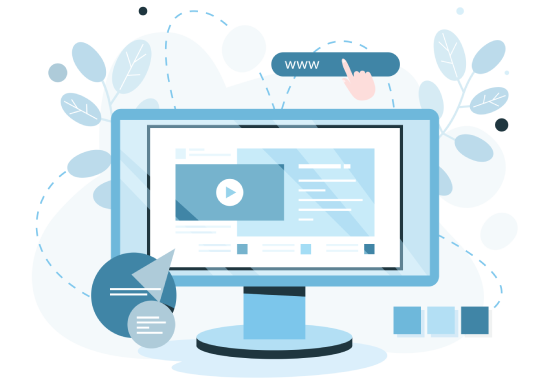 Why Hire WordPress Developers from Infomaze?
Expertise in custom web development, custom based themes, plugin development, and more.

Consistent high-quality and high-level of professionalism from our dedicated WordPress developers

Experience in developing websites for SMEs, large enterprises worldwide

Dynamic websites with custom functionality on the latest version of WordPress

Successful projects all in less turnaround time

Hand-picked WordPress developers for hire at affordable price.

Build websites with scalable, flexible themes with 100% bug-free, clean coding.

Effective branding with SEO-friendly and Google-friendly websites.

Innumerable customizations with 24x7x365 days support.
Discuss Engagement Module
Salvatore

Project Manager
"Infomaze is the best technology partner any business could ask for, they go above and beyond to satisfy my business needs and they will do research and develop anything you need. I will never switch to any other company, may your success be our success! P.S. Gaj is the best."
Bryce

Project Manager
"Vic and the team at Infomaze are absolutely awesome to work with. Their price was fair and their professionalism is top notch. They spent more time waiting on me than I did them, and they were patient and courteous every step of the way. I would definitely recommend hiring them , and I will continue to use them for my future projects"
Jonathan

Project Manager
"I was very happy with the promises made and, more importantly, delivered. Quality code. Neat and organized. Ace assisted with the last tweaks to ensure I was a happy client. I would be happy to work with them again on my next project."
Gerhard

Project Manager
"The project thus far was not complicated and we are continuing to the next phase. My experience with Vik to date: Very good service – friendly and helpful with" high level of technical understanding and competence. Listens to what I want, makes suggestions where appropriate and delivers very quickly.