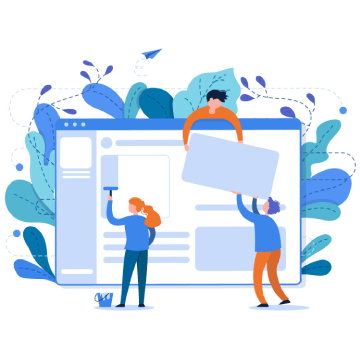 ASP.NET Core Application Development
Being a leading .NET Core development company, Infomaze has a strong presence in building .NET Core apps that are scalable, dynamic, and secure. From cloud applications to enterprise-level apps developed on the ASP.NET Core platform.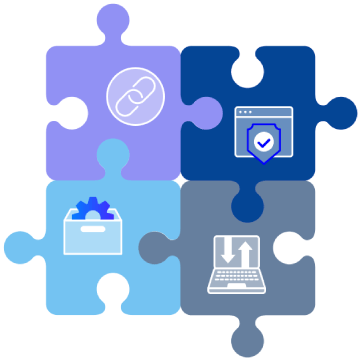 Third-party Integration with ASP.NET Core Apps
Our highly skilled developers build custom mashups using Web APIs to link third-party services, websites and apps with your .NET core apps for streamlined business processes and better connectivity. At the same time, data integrity and secure access are taken care of while providing .NET Core API development.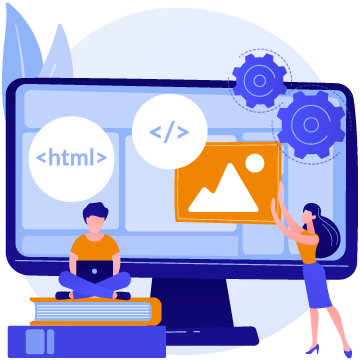 Web and CMS ASP.NET Core Development
We empower businesses to implement unique content strategies to create and manage digital content through CMS development services and create cross-platform, scalable, high-performance ASP.NET core web applications as per the business requirements.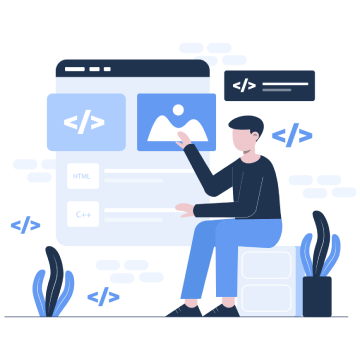 Mobile ASP.NET Core App Development
From process-oriented, efficient mobile backend and IoT applications to mobile maintenance and support services, we use the experience and expertise to provide unique mobile strategy and development; we create cross-platform ASP.NET Core mobile apps.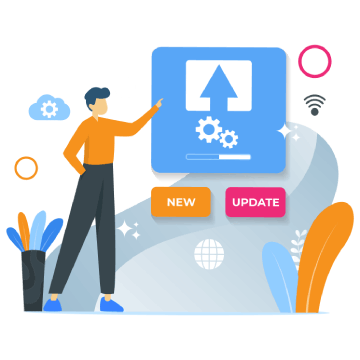 Modernisation to ASP.NET Core Application
Our application migration experts can help move your existing, legacy .NET platform apps to .NET Core in a hassle-free manner with minimal costs and zero risks. We plan the migration process after thoroughly understanding the files and dependencies correctly and repeated testing.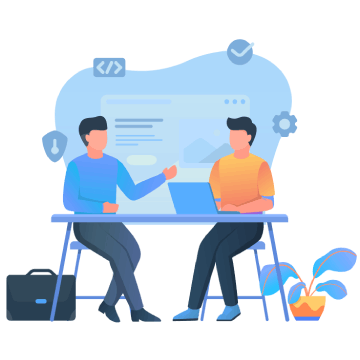 ASP.NET Core Consulting Services
Our expert consultants can guide you through configuring your ASP.NET Core applications and making business processes more efficient or plan your legacy application migration to the ASP.NET Core app. Talk to us now!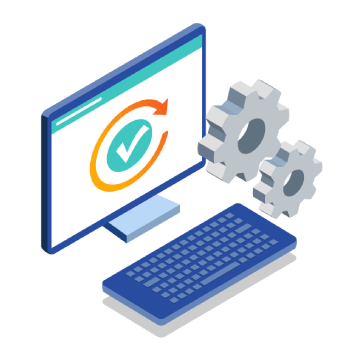 ASP.NET Core App Maintenance and Support
We regularly update your ASP.NET Core apps to increase the app's functionality to support your business's growth and provide maintenance and support for high-end efficiency by eliminating unnecessary crash downs and costs.
How do we deliver Exceptional ASP.NET Core Projects and stand out from the Crowd?
Our interest lies in serving our clientele, matching their business needs, and exceeding expectations. After discussing the project specifications, our think tanks develop the best strategy using our ASP.NET Core development services and provide client-specific scalable SaaS solutions.
Share project requirements
Hire ASP.NET Core developer
Get the project completed.
Do you have an Exciting Project in mind?
Get in touch for a free consultation with our ASP.NET Core experts and discuss your unique project details. We understand your business needs and can build custom ASP.NET Core solutions that perfectly fit your business processes.
Procure ASP.NET Core Dev Services
Our Industrial Expertise in ASP.NET Core Development Services
Education
Get different data assets integrated, customised LMS developed, and more with our ASP.NET Core development services.
Entertainment
Get an attractive user interface, Web API-aided integrations, and customisations in your web and mobile entertainment ASP.NET Core app.
Law
Manage everyday data dump in your law firm and manage all your services with custom apps developed using the .NET Core Platform.
Bank & Financial
Get the best agile financial ASP.NET Core development services for providing seamless financial assistance for your clients.
Travel Agency
Streamline your travel agency services through an integrated ASP.NET Core ecosystem, customised web-based applications developed by us.
Real Estate
Link your CRM, Database, and other data resources to your ASP.NET Core app and ensure quality and secure services for your clients.
Healthcare
Get HIPPAA compliant, secure integrations and custom workflow management systems, including ERP, CRM, DMS now.
Manufacturing
Eliminate departmental silos by integrating department-level management systems with authenticated API and custom ASP.NET Core app development services.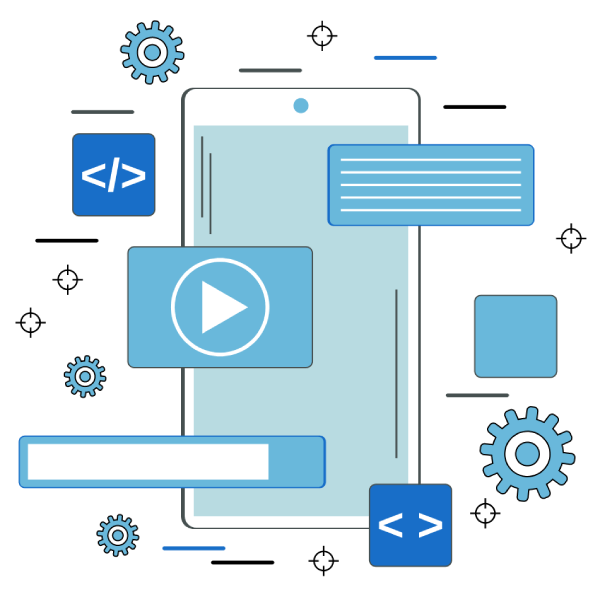 Why choose Infomaze for
.NET Core Development?
Our .NET Core professionals carry extensive domain expertise and bridge the digital divide by building cost-effective business solutions. We have the proper knowledge, skills, and expertise to develop feature-rich .NET Core solutions for SMEs and large enterprises.
High-end .NET Core application development

Client focused and economical budgeting.

Agile development

On-time delivery

100% transparency

Highly scalable solutions

Accurate project timeline

97%+ client retention rate

500+ successful projects

Innovation-centric company

Renowned .NET Core development company

Quality solutions at affordable rates

Effective communication with seamless project management

Salvatore

Project Manager
Infomaze is the best technology partner any business could ask for, they go above and beyond to satisfy my business needs and they will do research and develop anything you need. I will never switch to any other company, may your success be our success! P.S. Gaj is the best.

Bryce

Project Manager
Vic and the team at Infomaze are absolutely awesome to work with. Their price was fair and their professionalism is top notch. They spent more time waiting on me than I did them, and they were patient and courteous every step of the way. I would definitely recommend hiring them , and I will continue to use them for my future projects

Jonathan

Project Manager
I was very happy with the promises made and, more importantly, delivered. Quality code. Neat and organized. Ace assisted with the last tweaks to ensure I was a happy client. I would be happy to work with them again on my next project.

Gerhard

Project Manager
The project thus far was not complicated and we are continuing to the next phase. My experience with Vik to date: Very good service – friendly and helpful with" high level of technical understanding and competence. Listens to what I want, makes suggestions where appropriate and delivers very quickly.