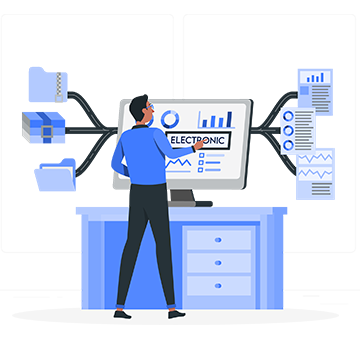 EDI Software Development Services
With our custom Electronic Data Interchange (EDI) development services, prospects can exchange sensitive data and information across various organizations with high-level data security following regulatory compliance standards like PCI, GDPR, and HIPAA.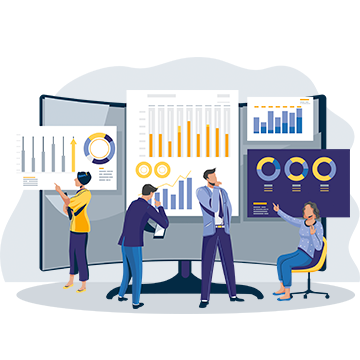 MRP and ERP Software Development Services
We provide Enterprise resource planning (ERP) and Material Requirements Planning (MRP) supply chain software development services that allow manufacturing corporations to track raw materials and automate purchases.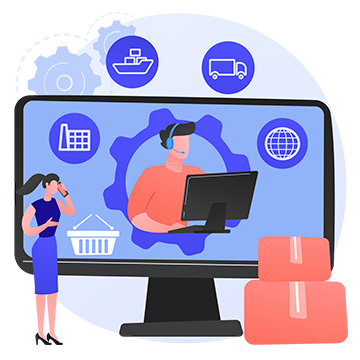 Order Management Software Development Services
Our SCM specialist creates an order management system per your business requirements to automate and integrate the ordering and return processes with shopping cart solutions and point-of-sale purchases.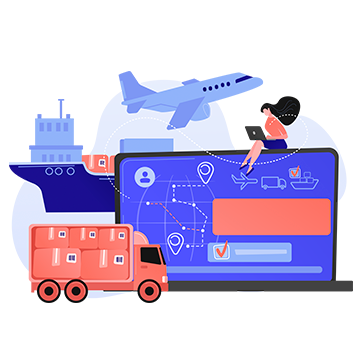 Logistics and Shipping Software Development Services
Get dynamic and scalable applications to resolve and track logistics and shipping-related issues. Our SCM developers provide integration with third-party API apps for efficient and smooth shipping experiences.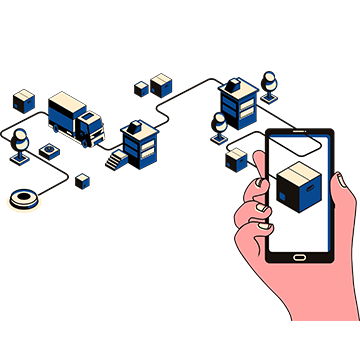 Mobile Supply Chain Development Services
Get instant access to all the business-related insights and crucial data in real time. Hire SCM developers to manage critical information in real time and enable on-the-go access for all suppliers and stakeholders.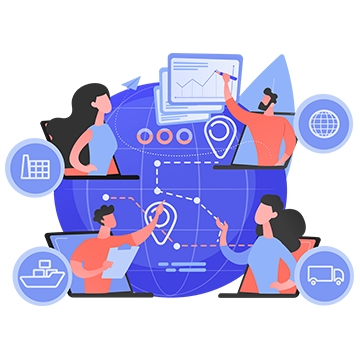 Digital Supply Chain Software Development Services
We provide intelligent and smart supply chain management solutions with cloud-based inventory management to enhance your operations by integrating blockchain technologies and IoT and ML algorithms to eliminate third-party entities and make SCM processes hassle-free.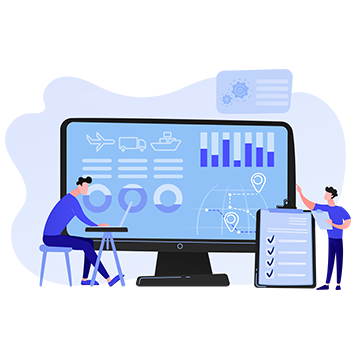 Custom Asset Tracking Solutions
Our experienced and skilled SCM developers build seamless asset-tracking applications across various platforms, which enable end users to gain real-time visibility of services and goods.
Maximizing Efficiency with Our Supply Chain Management Solutions

Enhanced vendor performance

Purchase order status tracking

Automated compliance

Product information management

Control vendor data updates

Integrated supplier management

Online shipment

Improved materials management

Improved Brand visibility
Still, trying to convince?
Our consultants at Infomaze sit with you, understand your supply chain workflow, and methodically develop a perfect solution that takes care of everything from the point of source to the point of consumption, from raw materials, processing, production, inventory, finished product stock management, and it's delivery.
Get in touch
Our Industrial Expertise in Delivering Supply Chain Management Services
FMCG

FMCG

Fast-moving consumer goods (FMCG) is one of the largest industries worldwide where there is demand for expanded supply chain management software to provide customers brand visibility and flexibility.

eCommerce

eCommerce

Supply chain management services are a vital factor in the eCommerce industry, where it focuses on the procurement of distribution, manufacturing, and raw materials, of the right products at the correct time.

Retail

Retail

The retail industry differentiates itself from other industries in supply chain management services due to its sheer volume of product movement. Hire SCM developers to monitor your goods and resolve all your issues quickly.

Automobile

Automobile

Our effective supply chain software development services assist the automobile industry by presenting key metrics such as supplier ASN (After Ship Notice) compliance, supplier shipment information accuracy, and supplier on-time delivery.

Healthcare

Healthcare

Supply chain management in healthcare is no more complex as we have the experience to provide custom regulation-compliant order management solutions as per your business requirements.

Field Services

Field Services

Improve your leads and bring automation into your corporation workflow with personalized logistics solutions for your supply chain management needs.

Bank and Financials

Bank and Financials

With supply chain management software, improve your financial operations and get real-time tracking of financial transactions, allowing banks to monitor and manage their supply chain more effectively.

Manufacturing

Manufacturing

Get CRM, ERP, and other third-party app integrations to manage your manufacturing process efficiently with centralized supply chain software and automate your industry process and workflow.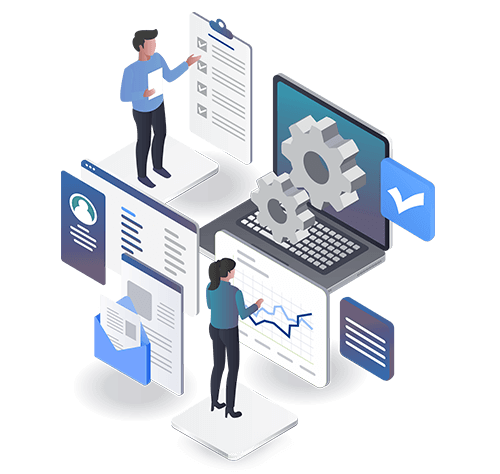 Why Choose Infomaze for Supply Chain Management Services?
Now take your logistic management needs to the next level and get prepped up for the future with our specialized supply chain management services.

Infomaze believes that our proficiency in implementing design thinking into our supply chain management services sets us apart from our top competitors.

We believe in enhancing our expertise in various technologies to serve our clients with full-fledged development within the shortest time frame.

We provide the best supply chain management software and consulting. Our expert developers are committed to offering high-quality supply chain management solutions to various SMEs and large enterprises at affordable rates.

Apart from this, our certified developers implement the best business practices and offer complete solutions to manage your supply chain business at the highest level.

We are passionate about driving success through our custom supply chain management services and provide integrations, setup, and other support.

ISO 9001:2015 Certified company, we follow standard processes and develop meaningful solutions to improve your business's technological capabilities in logistic management radically.
Get a free trial
Salvatore

Project Manager
"Infomaze is the best technology partner any business could ask for, they go above and beyond to satisfy my business needs and they will do research and develop anything you need. I will never switch to any other company, may your success be our success! P.S. Gaj is the best."
Bryce

Project Manager
"Vic and the team at Infomaze are absolutely awesome to work with. Their price was fair and their professionalism is top notch. They spent more time waiting on me than I did them, and they were patient and courteous every step of the way. I would definitely recommend hiring them , and I will continue to use them for my future projects"
Jonathan

Project Manager
"I was very happy with the promises made and, more importantly, delivered. Quality code. Neat and organized. Ace assisted with the last tweaks to ensure I was a happy client. I would be happy to work with them again on my next project."
Gerhard

Project Manager
"The project thus far was not complicated and we are continuing to the next phase. My experience with Vik to date: Very good service – friendly and helpful with" high level of technical understanding and competence. Listens to what I want, makes suggestions where appropriate and delivers very quickly.