Tier 1 IT Help Desk Services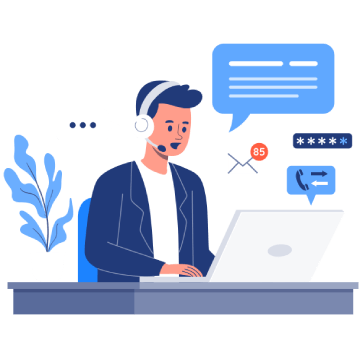 Tier 2 IT Help Desk Services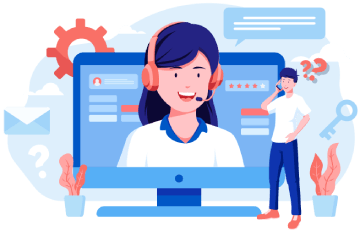 Infomaze's Affordable and
Flexible Outsourcing Modules
We are flexible in offering our services, solutions, and developers as per your business needs. Outsource IT help desk services and choose a full-time, part-time plan that meets your project needs.
Do you plan to work on a fixed cost basis? Fret not; our fixed cost module will deliver the exact quality solutions at an agreed cost. Enjoy cost savings when we deliver the best quality IT help desk solutions your business needs as per the plan chosen by you.
Outsource IT Help Desk Services

Dedicated 24X7 IT Service Desk Support
Are you planning to outsource your IT help desk services full-time or part-time? We can take care of it seamlessly. All we need is to understand your requirements, and we will get on it immediately in an organised manner. We manage the ticketing system you work with and resolve the issues with almost no time before providing a well-written and tested solution.

Graveyard Shift IT Help Desk Services
Are you finding it challenging to provide IT help desk services to your clients 24X7 due to a shortage of staff at night? We put you in a position of advantage with this engagement module. With the difference in time zones, we promptly cover post 10 PM shifts till your team can take over the following day.

Seat-basis IT Help Desk Services
If you wish to augment your IT help desk team, then this is your best bet. With this engagement module, you can choose to outsource your IT help desk services on a seat basis and increase the number of employees per seat served to engage as per your requirements demand.

On-demand IT Service Desk Support
Often you may not require a full-time or a part-time team to outsource your IT help desk services. You can talk to us if you want to outsource your IT help desk services on short notice and want a team in reach at all times. Our team works in a highly strategic way and takes care of your urgent needs almost immediately. Talk to us to know more.
Our IT Help Desk Services - Case Study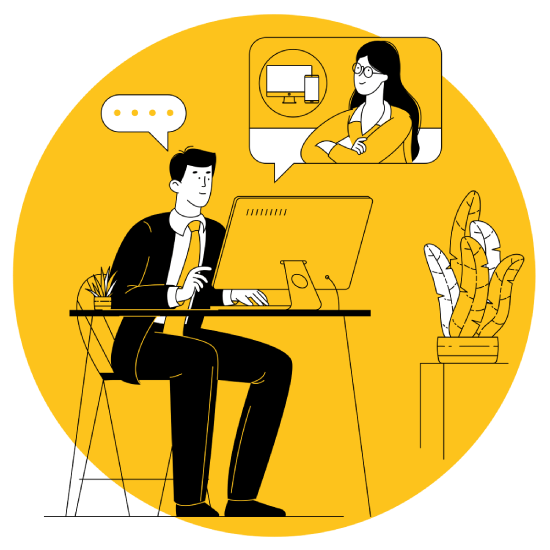 An IT Help Desk Graveyard shift for an IT Major
With the graveyard shift for the IT help desk services we provided, we helped our client reach cost expenditure reduction and provide uninterrupted IT Help Desk Support to its customers.
---
Industry Covered:

The client, an IT service provider that required 24×7 support for their customers, was—looking for an effective way to achieve smooth-running IT Support Services. The client wanted to get quality solutions and increase their customer satisfaction.

Expertise:

With our expertise in providing IT help desk services, we recognised the IT help desk gaps and addressed them to overcome the client's delays in delivering IT solutions. We carried out an organised, systematic transition and took over the IT help desk services in a way that reduced their admin costs in half with no additional infrastructure costs.
Read More
Here is a list of the strong suits that we possess to ensure that you can rest assured with our IT Help Desk Services:
With almost two decades of experience being in the IT Sector, with backend expertise (.NET, Java, PHP, Node, etc.), frontend expertise (Angular, React, Vue JS, Javascript, HTML, CSS, etc.), easy monitoring, and collaborative remote communication tools, and a skillset to work on multiple open-source customisation projects, we guarantee a top-notch IT managed support services.
Disclaimer: All rights belong to the owner. No Copyright or Trademark Infringement Intended.
Process followed in hiring our expert IT Help Desk Services
The process of hiring our IT Help desk services is straightforward. And we provide the most flexibility to suit your needs and smoothen your business processes with our In-house and client-related IT Help Desk Services.
Get IT Help Desk Services
Talk to our IT Help Desk Services NOW!
Face no delays while providing IT solutions for your clients by hiring our IT help desk solution providers and experts. Get the highest customer satisfaction with no effort on your end. Talk to our IT help desk service agent and they will either help you with an augmented team or completely take up an outsourced IT help desk service.
Get IT Help Desk Services
Our Industrial Expertise Offering, Help Desk Services, Includes:
Healthcare
Our medical helpdesk services provide compliant, on-time, multi-level escalation for ticket resolution. Get healthcare helpdesk services now.
Education
Our advanced help desk ticketing system for educational institutions help students and the staff to get better IT support.
Bank and Financials
You never have to compromise on your customer service with our help desk services for Banks and Financial Institutions.
Real Estate
With the managed IT services for realtors, we provide help desk services that lets you concentrate on growing your business.
Manufacturing
With the help desk for the manufacturing industry, manage your resources and customer support efficiently.
Solar
From Zoho Desk to other SaaS-based ITSM solutions, we seamlessly provide help desk services and improve your customer service.
Travel Agency
From Zoho's customer service - help desk system for tourism and hospitality to other ticketing systems, we provide top-notch travel agency - help desk services.
eCommerce
Provide live support for your eCommerce business with our help desk services and support that help you get excellent customer satisfaction.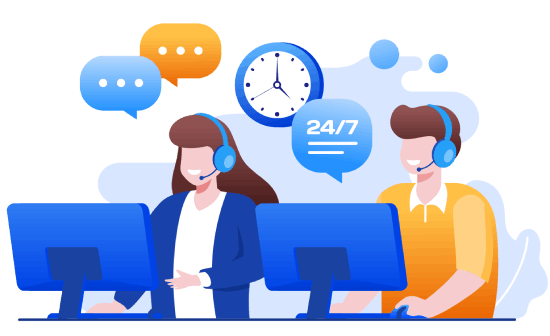 Why choose Infomaze to
Outsource IT Help Desk Services?
Expertise in multiple IT Service Management Platforms

24x7x365 days IT help desk support services provided

No language barriers, all of our outsourcing IT service desk support team have highly effective communication skills.

Rapid ticket processing and clearance by automating repetitive tasks and quick response to general client queries.

No more backlogs, roadblocks when it comes to impressing your clients with reduced response time, even for tier 2 IT services.

Increased In-house cost-savings for infrastructure and staff

Improved productivity and client satisfaction outsourcing to an IT help desk company.

Reliable extended IT Support Services along with IT help desk support services when required.

Separate team assigned for your project, by whom every aspect is taken care of in an organised manner.

Option to choose graveyard shift or complete coverage; part-time or full time

As per your requirement, proactive monitoring services is ensured along with Tier 1 and Tier 2 IT services.

We seamlessly work alongside your in-house team with solid work ethics maintained and an efficient team from an ISO 9001:2015 certified company.

Charles, TX, US.

Project Manager
Infomaze provides flexible IT help desk services and is always ready to adapt at a brief's notice. We began to outsource our graveyard IT help desk services. However, they did a great job taking over our IT help desk support on the weekends/holidays or for a total of 24 hours on-demand. They have an impressive ticket resolving rate at an affordable price. We further plan to explore and expand the outsourced IT help desk services to them and highly recommend them to anyone looking for outsourced IT help desk Support Services.