.NET Migration and Version Modernisation
No matter how critical your application is, our migration experts can carry out an end-to-end migration from other technologies to .NET or vice versa. We migrate your .NET application to the latest version from the existing, older version.

Custom .NET Application Development
Since every business is unique in its sense, we use cutting-edge processes to build custom .NET applications that suit your specific requirements. You get quality solutions in a competitively less turnaround time, from Windows Azure cloud app development, IoT-based .NET applications, Machine Learning integrated apps, gaming applications to other cloud applications.

.NET Web and Mobile App Development
We build enterprise-level applications, GPS/location-based apps, FSM apps, travel-based apps, ASP.NET eCommerce development solutions, to name a few, and provide the best web and mobile application services.

.NET Microservices Development
Using the microservices architecture, we provide the .NET solutions and build cloud applications that your business needs. We enrich the application development process by implementing the DevOps structure and provide quick deployment of the solution.

.NET Integration
We help businesses align workflows and achieve improved connectivity by integrating apps and websites with various platforms using WCF, Web API, among other cutting-edge tools, to integrate Microsoft Dynamics CRM, SharePoint, to name a few. The cloud services we integrate include Azure, Google Cloud, and AWS, among others.

.NET Customization Services
Hire .NET developers from Infomaze for customisations in your .NET applications. We provide services for all industry verticals and domains using the latest .NET technologies and processes.

.NET MVC Development
We deploy the MVC architecture to build feature-rich websites and applications for your business to achieve a quick turnaround and increased stability. We work on all ASP.NET MVC frameworks from MVC2, MVC3, MVC4, MVC5, and MVC6.

CRM Development
Get a real-time, 360-degree view of your prospects with our .NET CRM solutions that enable seamless information flow across your entire customer lifecycle.

.NET Support and Maintenance
After solution deployment, we offer 24/7 support and maintenance with regular version upgrades and minor customisations for your ongoing needs.

WPF Application Development
With the Windows Communication Foundation (WPF) framework, we develop desktop client applications that are standalone or XAML Browser Applications.
Infomaze's Affordable and
Flexible Hiring Modules
We are flexible in offering our services, solutions, and developers as per your business needs.
Hire .NET developers and choose a full-time, part-time plan that meets your project needs.
Have an idea and need to work on a fixed cost basis? Fret not; our fixed cost module will deliver high-quality .NET applications at an agreed cost.
Check out our hiring modules for .NET developers for your project and web/cloud/mobile app development requirements. We can reduce your fixed cost and deliver the best quality & solution for your needs.
Hire Our Team Now

Fixed Cost Project Based
Engage us to work on your project on a fixed-cost basis. What we need is the project requirement, and our team can take it from there. Projects are delivered on a milestone basis and undergo a testing process before providing a well-written and tested solution.

Hire .NET Programmers
Hire a .NET programmer or a team for your project needs and engage us weekly, monthly, or long-term. You can start with a trial task and hire the team based on the results. The cost gets more competitive with the duration of the engagement. Based on the project, we recommend the best team with similar experience to deliver top-notch results.

Hire Team on Demand
Often you may not require a full-time or a part-time team to work on a task or project for your .NET-based apps. This model lets you engage our team on demand and takes care of any immediate or urgent needs. Our team of .NET developers for hire can start immediately in a strategic and organised manner.
The .Net Project Management Process our .Net Developers Follow:
Share Project Requirements
Give us a call or drop us a line and share your creative idea to help us understand your exact specifications.
01
Hire .Net Programmers
Screen our talent pool and choose from a list of our .NET developers' profiles to work on your unique project.
02
Get the Project Completed
We will keep you in the loop during the entire development process from designing, coding, project management, and QA.
03
QA & Testing
Once the project is complete, we will run meticulous QA (Quality Assurance) tests on your solution for a successful implementation.
04
Hire .NET Developers to Build Custom Applications for Any Industry
Healthcare

Healthcare

Get custom .NET-based, regulation-compliant cloud applications, including ERP, CRM, HRMS, DMS for doctors and more.

Solar Industry

Solar Industry

Reach maximum potential in your performance and achieve high customer satisfaction through .NET-based applications.

Travel Agency

Travel Agency

With the .NET development services we offer, we bring you the best-in-class business management and automation applications.

Bank & Financials

Bank & Financials

Provide banking and financial services with your A-game on and help your customers through robust applications developed on .NET.

Manufacturing

Manufacturing

Automate your business workflow with a high-performing business workflow management software built on the .NET framework.

Real Estate

Real Estate

Maintain an organised tax regulation-compliant property and client list, to name a few and streamline your business with .NET applications.

Education

Education

With robust .NET applications, provide quality education to the students while staying coordinated administratively.

eCommerce

eCommerce

Build unique, appealing and user-friendly eCommerce .NET applications and serve your clients efficiently and achieve significant business growth.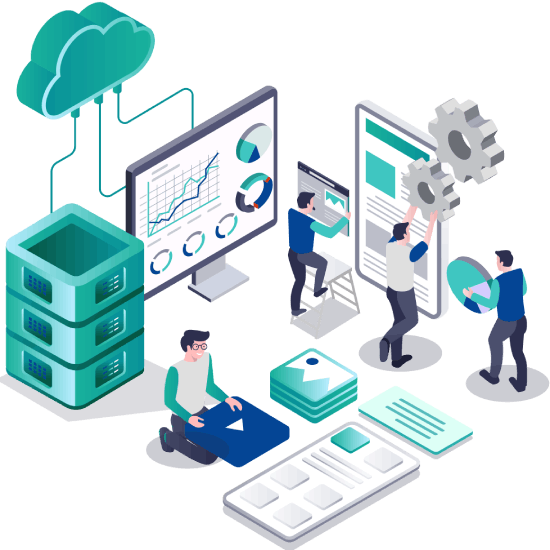 Why Hire .NET Developers
from Infomaze?
The highly skilled .NET developers at Infomaze have just the right knowledge, expertise, and skills to scale your business to the next level. We have created industry-specific .NET solutions that seamlessly integrate with various platforms through our .NET development services.
Hiring Dot NET developers from Infomaze provides the following benefits:
Hassle-free, full-cycle .NET application development process

Flexible hiring engagement modules to hire .NET programmers

Effective communication that guarantees you get what you asked.

.NET powered scalable, secure solutions with clean code

No freelancers! You only get dedicated Dot developers for hire.

Top-notch .NET consulting services

Efficient modernization of legacy systems

Complete transparency with agile project development

Stringent NDA followed

ASP.NET app maintenance and SQL Server database management solutions

Expertise in .NET technologies including VB.NET, ASP.NET MVC, AJAX and Web services, C#, F#, WPF, Win Forms, to name a few.
Discuss Engagement Module
Technical skills you can procure by hiring our .Net Developers
Disclaimer: All rights belong to the owner. No Copyright or Trademark Infringement Intended.
Salvatore

Project Manager
"Infomaze is the best technology partner any business could ask for, they go above and beyond to satisfy my business needs and they will do research and develop anything you need. I will never switch to any other company, may your success be our success! P.S. Gaj is the best."
Bryce

Project Manager
"Vic and the team at Infomaze are absolutely awesome to work with. Their price was fair and their professionalism is top notch. They spent more time waiting on me than I did them, and they were patient and courteous every step of the way. I would definitely recommend hiring them , and I will continue to use them for my future projects"
Jonathan

Project Manager
"I was very happy with the promises made and, more importantly, delivered. Quality code. Neat and organized. Ace assisted with the last tweaks to ensure I was a happy client. I would be happy to work with them again on my next project."
Gerhard

Project Manager
"The project thus far was not complicated and we are continuing to the next phase. My experience with Vik to date: Very good service – friendly and helpful with" high level of technical understanding and competence. Listens to what I want, makes suggestions where appropriate and delivers very quickly.