PHP Developer
Our PHP development team includes dedicated developers for various trending PHP frameworks, including Core PHP, Laravel, Symfony, CodeIgnitor and Zend, to name a few and deliver custom web and mobile applications. Hiring offshore developers from a 9001:2015 ISO-certified company like Infomaze is a sure shot way to get quality service.

Zoho Developer
Hire an offshore development team for Zoho application development, web development, Zoho CRM customisation to Zoho integration services, among other Zoho solutions. Our Zoho certified developers can do it all with the experience they have gained serving various industrial enterprises.

MEAN Stack Developer
Our full-stack MEAN stack developers leverage the true potential of MagentoDB, ExpressJS, Angular and NodeJS to provide end-to-end MEAN stack solutions. You get fast, scalable, and cost-effective solutions tailor-made for SMEs and large businesses. Hire us today!

SharePoint Developer
Infomaze, being a Microsoft Competency Partner, hosts experienced SharePoint developers to build apps and websites for clients based on their specific needs and requirements. Share your requirements, and our offshore development team of SharePoint developers provide excellent Microsoft SharePoint Solutions.

MERN Stack Developer
We are skilled with each component of MERN using MongoDB, ExpressJS, React JS and Node JS to create futuristic websites and applications. We also help you move your existing application to a MERN-based application seamlessly and securely.


Magento Developer
Hire an offshore development team of Magento developers for outstanding eCommerce solutions. Being a leading Magento development company, we offer feature-rich, professional-looking eCommerce solutions for customers worldwide and increase your global networking. With a properly SEO-structured e-commerce site, we help turn your business into an eCommerce success.

WordPress Developer
From WordPress theme customisation, website and plugin development, third-party API integration and WordPress migration services, our WordPress developers for hire provide quality WordPress solutions. Hire a WordPress developer now who proactively monitor and manage your WordPress website.

ASP.NET Developer
We build enterprise-level web applications using ASP.NET for startups, businesses, and enterprises in the USA, UK, Australia, and Sweden. You get 2X faster development of high-performing applications. Are you planning to hire an offshore development team for your next project? If yes, please discuss your requirements with us, and we will get started immediately.

Angular Developer
Leverage our top-tier Angular development services to create various web, mobile, and cross-platform applications to suit your custom business need. We also modernise your Angular JS application by migrating it to Angular in record time. Hire Offshore developers now.

ReactJS Developer
Our result-driven ReactJS solutions take your business up a notch and ensure you are always in the loop, from detailed consulting to project implementation. We provide robust ReactJS development, integration, migration to developing iOS and Android applications with ReactJS and Native components. Get in touch with us to know more.

Azure DevOps Engineers
Eliminate silos between your Dev and Ops team and get hassle-free automation in your application development. Hire Azure DevOps engineers or get team augmentation depending on your requirements and get efficient Microsoft Azure development services.
Infomaze's Affordable and
Flexible Hiring Modules
We are flexible in offering our offshore development services, solutions, and developers for hire as per your business needs.
Hire expert offshore developers and choose a full-time, part-time plan that meets your project requirements.
Do you have an idea and want to work on a fixed cost basis? Fret not; our fixed cost module will deliver the high-quality solutions promised at an agreed cost.
Check out our hiring modules for offshore developers for your project, and share your requirements. We can reduce your fixed cost and deliver the best quality solutions for your business needs.
Hire Offshore Programmers

Fixed Cost Project Based
Engage us to work on your offshore software development project on a fixed-cost basis. What we need is the project requirement, and our team can take it from there. Projects are delivered on a milestone basis and undergo a testing process before providing a well-written and tested solution.

Hire Offshore Programmers
Hire an offshore programmer or a team for your project needs and engage us weekly, monthly, or long-term. You can start with a trial task and hire the team based on the results. The cost gets more competitive with the duration of the engagement. Based on the project, we recommend the best team with similar experience to deliver top-notch results.

Hire Team on Demand
Often you may not require a full-time or a part-time team to work on a task or project for your offshore development. This model lets you engage our team on demand and takes care of any immediate or urgent needs. Our team of offshore developers for hire can start immediately in a strategic and organised manner.
The Management Process, our Dedicated Offshore Developers, Follow:
Share Project Requirements
Give us a call or drop us a line and share your creative project's idea to let us understand your exact offshore project specifications.
01
Hire Expert Offshore Developer
Screen our talent pool and choose from a list of our dedicated offshore developers' profiles to work on your unique project.
02
Get the Project Completed
We will keep you in the loop during the entire development process from designing, coding, project management, and QA.
03
QA & Testing
Once the project is complete, we will run meticulous QA (Quality Assurance) tests on your solution for a successful implementation.
04
Industries Served with our Offshore Development Services:
Education

Education

Get different data assets integrated into your customised LMS we develop and more with our offshore development services.

Entertainment

Entertainment

Get an attractive user interface, API-aided integrations, and customisations in your web and mobile entertainment app.

Law

Law

Manage everyday data dump in your law firm and manage all your services with offshore custom application development.

Bank and Financial

Bank and Financial

Get the best agile, offshore financial software development services for providing seamless financial assistance for your clients.

Solar Industry

Solar Industry

Get the complete workflow automated with offshore software development and integrate all your data assets into one app.

Travel Agency

Travel Agency

Streamline your travel agency services through an integrated cloud environment; customised web-based applications through our offshore development.

Real Estate

Real Estate

Link your CRM, database, and other data resources securely with the help of our offshore developers and ensure quality services for your clients.

Healthcare

Healthcare

Get HIPPAA compliant, secure integrations and custom workflow management systems, including ERP, CRM, and DMS, with offshore development.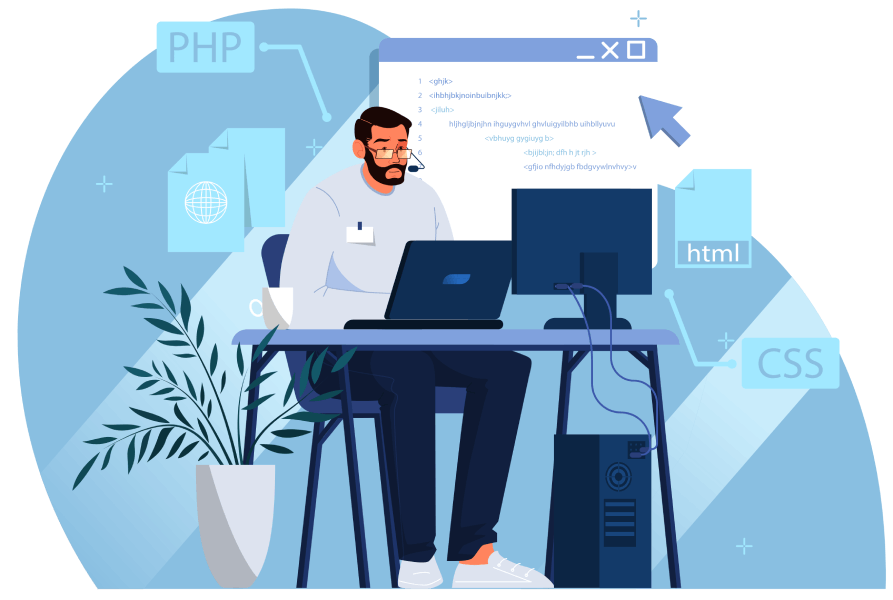 Why hire an Offshore Development Team or Developer from Infomaze?
Infomaze has always been a client-centric company, and over the years, we've provided tech staff, IT support and services, to clients across the globe.

As a leading software development company, we focus only on one thing: quality software development and customer satisfaction so high that we have a 97%+ client retention rate with 500+ successful projects.

Our professionals bridge the digital divide with their extensive domain expertise by creating cost-effective business solutions following industry best practices.

We have the proper knowledge and experience to build scalable business solutions for SMEs and large enterprises.

Infomaze provides software development teams to create custom web and mobile applications worldwide with no unnecessary costs and wastage of resources. And help beat your competitors' profit.

Our flexible hiring models will enable you to effectively communicate with the developers or the development team, assign tasks, and monitor the overall progress.

Hire a software offshore development team from Infomaze to develop your next big project. Here are a few more reasons how hiring offshore developers will boost your business growth.
Discuss Engagement Module
Technical Skills you can Procure by Hiring our offshore Developers
Disclaimer: All rights belong to the owner. No Copyright or Trademark Infringement Intended.
Salvatore

Project Manager
"Infomaze is the best technology partner any business could ask for, they go above and beyond to satisfy my business needs and they will do research and develop anything you need. I will never switch to any other company, may your success be our success! P.S. Gaj is the best."
Bryce

Project Manager
"Vic and the team at Infomaze are absolutely awesome to work with. Their price was fair and their professionalism is top notch. They spent more time waiting on me than I did them, and they were patient and courteous every step of the way. I would definitely recommend hiring them , and I will continue to use them for my future projects"
Jonathan

Project Manager
"I was very happy with the promises made and, more importantly, delivered. Quality code. Neat and organized. Ace assisted with the last tweaks to ensure I was a happy client. I would be happy to work with them again on my next project."
Gerhard

Project Manager
"The project thus far was not complicated and we are continuing to the next phase. My experience with Vik to date: Very good service – friendly and helpful with" high level of technical understanding and competence. Listens to what I want, makes suggestions where appropriate and delivers very quickly.