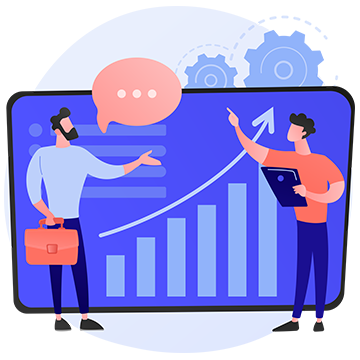 MERN Consulting and Strategy Development Services
We help businesses understand the potential of MERN stack development and how it can benefit their specific projects. This includes a thorough assessment of current technology, identifying pain points and areas for improvement, and developing a roadmap for implementing MERN.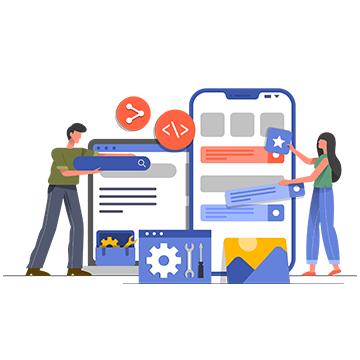 MERN Application Development Services
In full stack development with MERN, we mainly focus on building custom web and mobile applications using the MERN stack. This includes designing, developing, testing, and deploying MERN applications.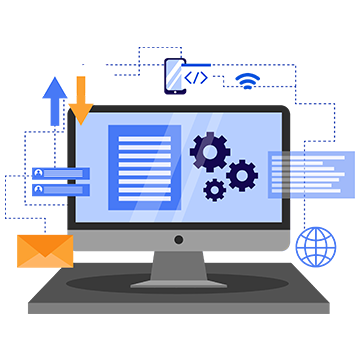 MERN Integration and Migration Services
We aid businesses and startups to integrate MERN into their existing systems and migrate from other technology stacks. This service includes data migration, API integration, and other services to ensure a smooth transition to MERN.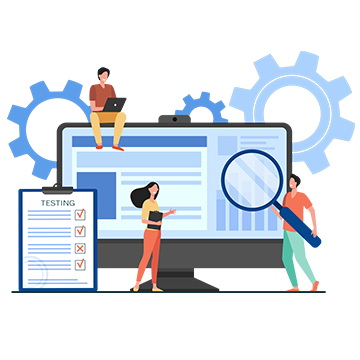 MERN Testing and QA Services
QA and testing are essential for any development process, ensuring the quality and execution of MERN applications. QA services include testing for security, performance, compatibility, and other factors to ensure that MERN applications meet the highest standards.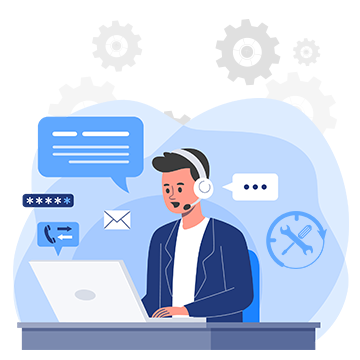 MERN Maintenance and Support Services
Hire MERN full stack developer to provide ongoing support and assistance for MERN applications. Our MERN developers are proficient and experienced in bug fixes, updates, and other services to keep MERN applications running smoothly and efficiently.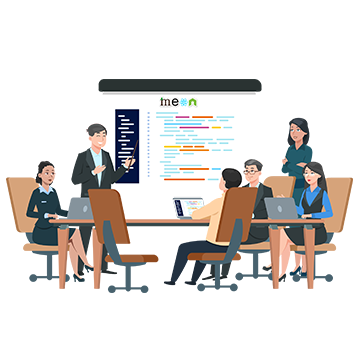 MERN Training Services
We help businesses and developers learn more about MERN and how to use it for web development effectively. Training services include workshops, seminars, and other training programs to help businesses and developers gain the skills and knowledge they need to succeed with MERN.
Drive your business forward with MERN stack development services!
Get a modern and efficient way to build dynamic and data-driven websites and applications with our proficient and experienced MERN developers to create high-quality applications that provide a seamless user experience and improved performance. Contact us today to know more about how our MERN stack development services.
Hire MERN Developers
Our Industrial Expertise in Delivering MERN Stack Development Services
Infomaze offers full-cycle ALM with the help of our Azure DevOps team and provides Azure DevOps services to bring about automation in application development for all industry verticals, from SMEs to large enterprises. We can build solutions for any industry as long as we have the right inputs.
Healthcare

Healthcare

Get feature-rich web apps such as electronic health records, medical imaging systems, and telemedicine platforms using MERN stack web development to handle large amounts of data and real-time healthcare industry updates.

E-commerce

E-commerce

Our MERN stack developers can build online stores, payment systems, and e-commerce applications using the MERN stack framework. Due to MERN's scalability and flexibility, we can help businesses easily add new products and features and handle large amounts of traffic.

Education

Education

Our MERN developers specialize in web development using the MERN stack to build online learning platforms, course management systems, and other educational tools tailored to their unique requirements and to provide a better user experience.

Social media

Social media

Get access to full-stack development with MERN to create social media platforms and social networking applications and provide ongoing support and maintenance to avoid costly downtime and keep their applications running smoothly.

Finance

Finance

If you need to handle real-time updates and large amounts of data in your financial business, hire MERN full-stack developers to develop top-notch financial management systems to accurately track and manage financial data and reduce the risk of errors and mistakes.

Entertainment

Entertainment

We can create streaming platforms, online games, and other entertainment applications using MERN stack technology to engage with customers and build a loyal following by improving customer satisfaction and increasing customer retention.

Transportation

Transportation

Are you looking to develop ride-sharing platforms or transportation scheduling systems? Leverage our MERN stack development services to build applications that let customers easily book and pay for rides using their mobile devices.

Manufacturing

Manufacturing

Build state-of-the-art supply chain management systems and other inventory tracking systems to give businesses real-time visibility into their supply chain, allowing them to track and manage their inventory and logistics easily.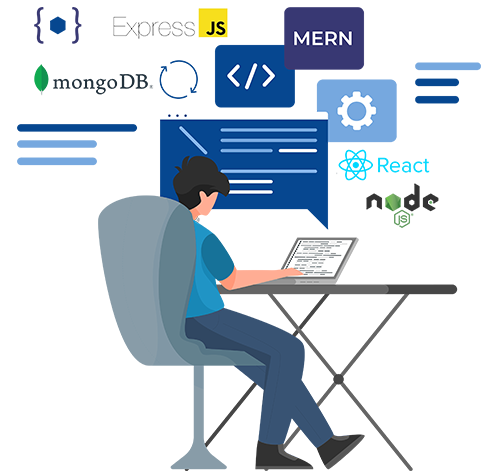 Why Choose Infomaze for MERN Stack Development Services?
We have a team of experienced MERN stack developers to build high-quality, scalable web applications. Our expertise can help businesses save time and resources by working with a team that knows the distinctiveness of MERN.

Get customized solutions based on a business's specific needs and goals to create applications tailored to their unique requirements and provide a better user experience.

We help companies get their web applications to market faster by using efficient development processes and leveraging the power of the MERN stack to stay ahead of the competition and quickly provide customer value.

Hire MERN full-stack developers to build scalable and flexible applications, allowing businesses to quickly add new features and functionality to keep up with changing customer needs and stay competitive in the long run.

We provide ongoing support and maintenance for MERN applications, ensuring they remain stable and perform well over time to avoid costly downtime and keep their applications running smoothly.

Using full-stack development with MERN, we aid enterprises in implementing advanced features and capabilities, such as real-time updates, serverless architectures, and cloud deployment.

Get a wide range of services, including consulting, development, testing, and maintenance. This allows businesses to get everything they need from a single provider, making the development process more efficient and streamlined.

Your business can save huge money with our efficient and cost-effective solutions. By using the MERN stack web development businesses can avoid the need for multiple technology stacks and reduce development costs.

MERN is a popular and well-supported technology stack with a strong community of developers and users. Get access to a wealth of resources and support when working with a MERN stack development service provider.

As an ISO-certified company, we follow a strict NDA policy to maintain privacy and sign a Non-Disclosure Agreement with our potential clients, focusing on providing value to prospects and helping businesses grow.
Salvatore

Project Manager
"Infomaze is the best technology partner any business could ask for, they go above and beyond to satisfy my business needs and they will do research and develop anything you need. I will never switch to any other company, may your success be our success! P.S. Gaj is the best."
Bryce

Project Manager
"Vic and the team at Infomaze are absolutely awesome to work with. Their price was fair and their professionalism is top notch. They spent more time waiting on me than I did them, and they were patient and courteous every step of the way. I would definitely recommend hiring them , and I will continue to use them for my future projects"
Jonathan

Project Manager
"I was very happy with the promises made and, more importantly, delivered. Quality code. Neat and organized. Ace assisted with the last tweaks to ensure I was a happy client. I would be happy to work with them again on my next project."
Gerhard

Project Manager
"The project thus far was not complicated and we are continuing to the next phase. My experience with Vik to date: Very good service – friendly and helpful with" high level of technical understanding and competence. Listens to what I want, makes suggestions where appropriate and delivers very quickly.