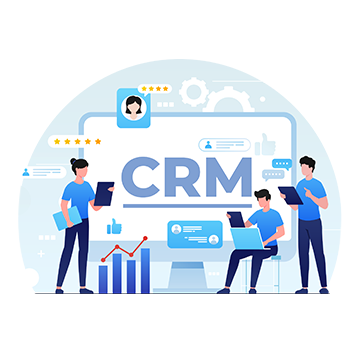 CRM Software Development Service
Hire CRM developers who develop custom CRM applications involving analytical tools that connect consumer data to increase sales efforts, improve marketing campaigns and drive product development by installing and migrating CRM platforms like Zoho, Salesforce, Sugar CRM, and more.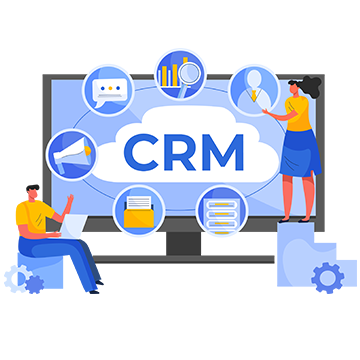 CRM Platform Customization Service
Our custom CRM development services include platform customization service, which serves as a tool to improve sales and achieve customer retention goals. Hire custom CRM developers to develop custom solutions with the latest technologies vital for reducing turnaround time.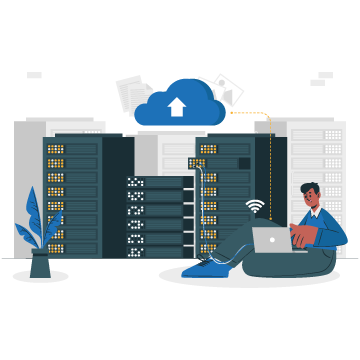 Cloud-based SaaS CRM Services
Be it Marketing automation, sales management, or any other SaaS CRM applications. We have an exceptional workforce to deliver it and help you grow your business. Get CRM software development services now!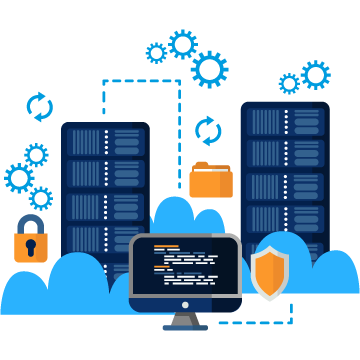 CRM Consulting Services
A set of highly skilled CRM consultants will help you choose the right CRM system, be it operational, analytical, or collaborative CRM solutions to suit your business requirements. Talk to our friendly team today!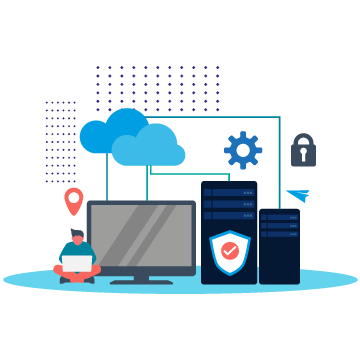 CRM Migration Services
We have provided custom CRM development services to global clients. With our expertise in cloud migration services, we provide a secure CRM data migration with data cleansing and technical updates for improved functionality.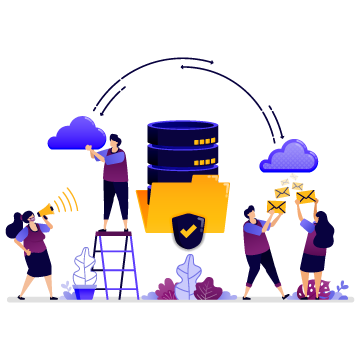 CRM Integration Services
Our CRM integration experts offer first-rate, customized, native, or third-party API integrations for platforms, including accounting, storefronts, and marketplaces, to increase your business productivity quickly.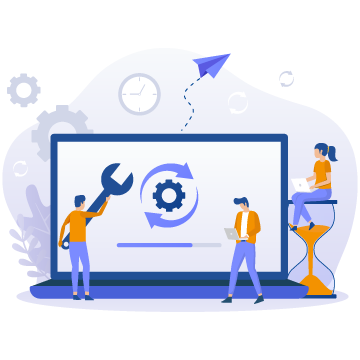 CRM QA and Testing
To ensure we only deliver top-notch CRM solutions, we use cutting-edge technologies to test and optimize the CRM system until it runs seamlessly, is bug-free, and is unsusceptible to attacks. Get custom CRM solutions today!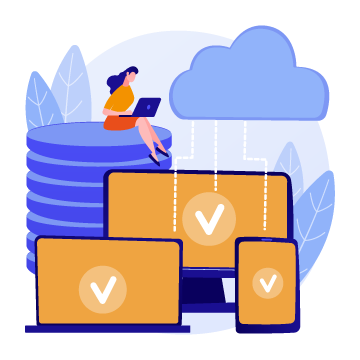 CRM Maintenance Services
Our CRM development services include maintenance services where we prioritize your business needs to provide round-the-clock after-sales support (troubleshooting) and maintenance (data quality review) for your CRM systems.
Are you ready to get started?
Get in touch for a free consultation, discuss your unique project details, and hire CRM developers from Infomaze to build custom solutions that fit your business processes perfectly.
Contact Us
CRM Solution Services for Every Industry
Infomaze offers full-cycle CRM solution services to all industry verticals, from SMEs to large enterprises. We can build solutions for any industry as long as we have the right inputs.
Banking

Banking

CRM solutions can help gain your potential customers' trust by endeavoring CRM for the banking industry, be it creating a report of your team, making customer deals, or getting the information in your hand. CRM is here to provide the top services to your customers.

Hotels

Hotels

If your main priority is to provide customer service and satisfaction to your customers, then CRM for the hotel industry can offer exciting packages and discounts and enable your business to boost its brand identity name and eventually increase ROI.

Agriculture

Agriculture

Custom CRM solutions for the agriculture industry help control the finances and handle documentation vital for improving business productivity. Get CRM software development services to deal with suppliers, recent prices in the market, add more info regarding sales, and more.

Retail

Retail

Our CRM customization services for the retail industry will assist you in keeping prospects' vital information like business cards and last purchases or sending SMS in bulk to your contacts to provide high-quality services and raise your retail productivity and growth.

Healthcare

Healthcare

Get a CRM system to provide high-quality patient care by automating your healthcare business process, synchronizing all patient interactions, and enabling clinics to arrange, optimize and analyze information throughout the patient care flow.

Real estate

Real estate

With our abundant experience in the real estate sector, we can develop CRM software to meet all the daily tasks of a realtor by fill property proposals and real estate documents, setting up meetings with landlords and clients, and keeping up with past clients, and more.

HR

HR

CRM can help you automate recruitment processes effortlessly if you want to hire someone. With CRM software development services, get dynamic software for the HR industry to manage payrolls, deductions, bonuses, increments, salary slips, and much more.

Call Center

Call Center

The call center industry can benefit from CRM systems where they can engage with your prospects to achieve the goal of the targetted audience. Improve team performance as you can parse their reports more efficiently with popular business tools.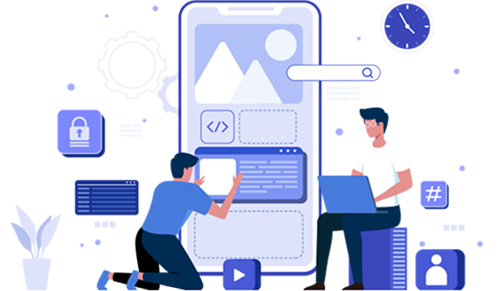 Why is Infomaze the Perfect Choice for all Your CRM Solution Services?
Our custom CRM application development commences by conducting a comprehensive workshop discussing your requirements and preferences and suggesting the right combination of technologies and tools to make that happen.

Infomaze is a one-stop shop for your Customer Relationship Management (CRM) system needs, from CRM consultation, development services, and customized CRM solutions to after-sales support and CRM maintenance services.

Our experts in CRM application development have provided versatile CRM customization services, working with Zoho CRM, Sugar CRM, Vtiger CRM, and other software systems for various industrial domains.

Our 20+ years of experience and knowledge aid us in offering different CRM systems for various industry verticals with a 100% satisfactory user experience with our cloud-based CRM solutions.

Our CRM customization services include operational, analytical, and collaborative CRM platforms, and each of these services will help you attain multifaceted growth in your business.

With our assistance, you can rest assured and get an efficient, scalable CRM system. Our CRM consultants are always happy to help you with any further guidance if you need it.

It is not just the quality but also the breakneck speed at which we deliver the products that keep our customers coming back to us. From scratch, we have built our company's in-house CRM solutions (PrintPlanR and FieldPlanR).

Our custom CRM development services team will provide you with the type of CRM web application that would obtain the most advantages and deliver within the budget and time frame.

Our CRM software development services follow an agile methodology to create features and functionalities quickly, conduct multiple QA tests, and filter them in rapid iterations to accomplish multiple objectives and goals.

As an ISO-certified company, all our CRM development solutions are cost-effective, adhere to industry standard processes, and deliver your project on time with the best DevOps organization structure.
Get a free trial
Salvatore

Project Manager
"Infomaze is the best technology partner any business could ask for, they go above and beyond to satisfy my business needs and they will do research and develop anything you need. I will never switch to any other company, may your success be our success! P.S. Gaj is the best."
Bryce

Project Manager
"Vic and the team at Infomaze are absolutely awesome to work with. Their price was fair and their professionalism is top notch. They spent more time waiting on me than I did them, and they were patient and courteous every step of the way. I would definitely recommend hiring them , and I will continue to use them for my future projects"
Jonathan

Project Manager
"I was very happy with the promises made and, more importantly, delivered. Quality code. Neat and organized. Ace assisted with the last tweaks to ensure I was a happy client. I would be happy to work with them again on my next project."
Gerhard

Project Manager
"The project thus far was not complicated and we are continuing to the next phase. My experience with Vik to date: Very good service – friendly and helpful with" high level of technical understanding and competence. Listens to what I want, makes suggestions where appropriate and delivers very quickly.