Enterprise Web Application Development
When you hire our MERN Development team, they have the expertise to develop complex web applications for enterprises, be it on the internet or as part of the company's intranet, that is secure, scalable, cost-effective, and seamlessly run on multiple devices.

Web Application Development
Our MERN stack web developers provide web apps and are focused on crafting highly interactive solutions that look great on every device. We also follow industry best practices for compelling user experiences.

Custom Application Development
Get value-added, robust, user-friendly web applications with our MERN stack development services, including ERP, CRM, and other third-party applications.

CMS Development
Our MERN stack programmers are capable of building content management systems that are proficient and interactive and helps you manage your enterprise business data efficiently.

eCommerce Development
Taking advantage of the tech stack, our stack web developers build engaging and captivating eCommerce solutions that enrich your business productivity. The MERN stack developers within Infomaze build bold and visually appealing sites for SMEs and large businesses.

Migration, Porting & Integration
Migrating your existing applications to the MERN framework is done seamlessly and securely without letting it affect your everyday operations. Our MERN development team follows a well-defined process that guarantees a smooth transition with minimum risk.
Infomaze's Hiring Modules:
Affordable and Adaptable
At Infomaze, we understand that every business has unique needs when it comes to software development. That's why we offer flexible hiring modules that can be tailored to your specific project requirements. Whether you need MERN Stack developers on a full-time or part-time basis, we have you covered.
If you have a project idea and prefer to work on a fixed cost basis, we can also accommodate that. Our fixed cost module ensures that you receive high-quality solutions at an agreed-upon cost. You can explore our hiring modules for MERN Stack developers and share your requirements with us. We'll work with you to reduce your fixed cost and deliver the best possible solution for your business.
Hire Our Team Now

Fixed Cost Project Based
Simply provide us with your project requirements and our team will take care of the rest. The project will be delivered in milestones and undergo thorough testing before we provide you with a well-written and tested solution.

Hire MERN Stack Programmers
Whether you need an individual developer or a team for your project, you can engage us on a weekly, monthly, or long-term basis. You can even begin with a trial task and hire the team based on their results. Our pricing becomes more competitive as the duration of the engagement increases. Depending on your project, we recommend the best team with similar experience to deliver top-notch results.

Hire Team on Demand
If you only need occasional assistance with tasks or projects for your MERN application, our on-demand team is an ideal solution. You can engage our team as needed for any immediate or urgent needs, without committing to full-time or part-time resources. Our experienced MERN stack developers are available to start immediately and work in a strategic and organized manner to deliver quality results.
The MERN Stack Development Process That Our Development Team Follows:
Share Project Requirements
Talk to our development team regarding your project specification, and our MERN full-stack developers will come up with a plan and strategy to put your project specification to life.
01
Project Initiation
Once the project SLA is set, and the strategy is defined, the project setup is initiated and handled in an agile manner with complete transparency and efficient project management.
02
Get the Project Completed
With the expertise our MERN Stack developers possess, get the project completed with your feedbacks incorporated, assessed, and ready for deployment with effective project management.
03
Cloud Implementation and Support
From cloud implementation to its maintenance, our stack developers take care of it all with 24*7 support, so you can rest assured.
04
Hire Full-stack Developers for MERN Stack App Development
for all Industrial Sectors
The profound knowledge and experience in developing web applications by our team successfully qualify Infomaze as one of the top MERN Stack development companies with excellent project management specifically for any Industrial sector. Some of the industries we have provided applications to fit their needs specifically are as follows:
Healthcare

Healthcare

Hire developers to develop digitally smart web and mobile applications that comply with regulatory standards.

Travel & Tourism

Travel & Tourism

Our MERN stack development team understands the industry terms and provides travel applications that cater to your growing business.

Education & E-Learning

Education & E-Learning

Hire a programmer from us for innovative and beneficial eLearning solutions development.

Logistics & Transport

Logistics & Transport:

Let our development team handle scalable logistic and transportation software development for real-time tracking, analytics, and management.

Retail & Ecommerce

Retail & Ecommerce

Hire a MERN developer or our development team to work on your futuristic retail and eCommerce solution now.

Media & Entertainment

Media & Entertainment

With real-life experience developing an entertainment app, our developers handle any complex application development.

Supply Chain

Supply Chain

Hire MERN development team for developing end-to-end supply chain management solutions.

Food & Beverage

Food & Beverage

From manufacturing, packaging to transportation, get full automation with a custom application developed by hiring our developers.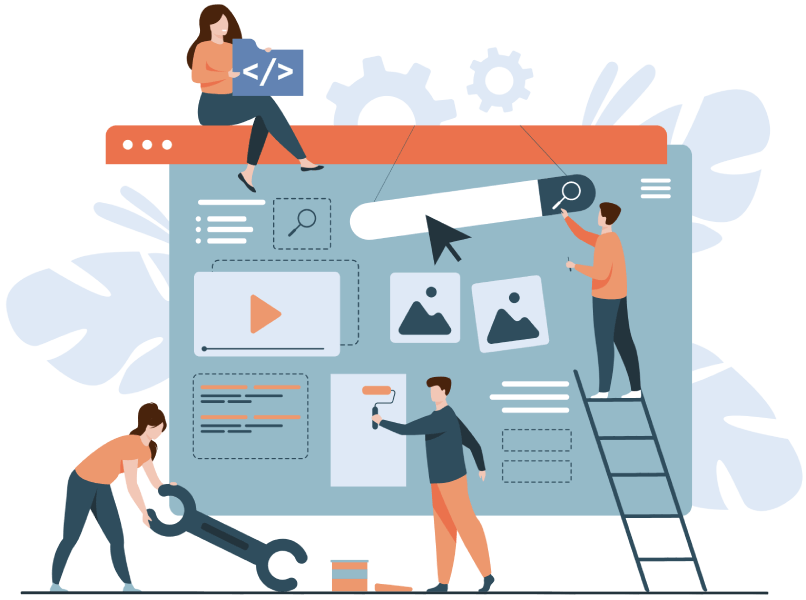 Why Hire MERN Stack Programmers
from Infomaze?
Choosing to hire MERN stack programmers from us will help you bridge the gaps in your business with our custom enterprise-level web applications, integrations, and migrations to MERN.
We don't just deliver simple web solutions with MERN stack development services but also empower our clients to turn their businesses into API-powered digital platforms. Practice and implement third-party assessment tools and help organisations with their IT investments by efficiently meeting their business requirements and goals.
Here Are More Reasons for You to Choose Us:
Agile Methodology Used

Complete Transparency

Source code authorization

No hidden costs

MERN stack developers with 5+ years of experience

Efficient project management

Only High-performance applications

Strict NDAs signed

ISO 9001:2015 and ISO 27001 certified

Timely and quick delivery

Cost-effective solutions

Round the clock support

Best organization structure

Multiple hiring options
Discuss Engagement Module
Salvatore

Project Manager
"Infomaze is the best technology partner any business could ask for, they go above and beyond to satisfy my business needs and they will do research and develop anything you need. I will never switch to any other company, may your success be our success! P.S. Gaj is the best."
Bryce

Project Manager
"Vic and the team at Infomaze are absolutely awesome to work with. Their price was fair and their professionalism is top notch. They spent more time waiting on me than I did them, and they were patient and courteous every step of the way. I would definitely recommend hiring them , and I will continue to use them for my future projects"
Jonathan

Project Manager
"I was very happy with the promises made and, more importantly, delivered. Quality code. Neat and organized. Ace assisted with the last tweaks to ensure I was a happy client. I would be happy to work with them again on my next project."
Gerhard

Project Manager
"The project thus far was not complicated and we are continuing to the next phase. My experience with Vik to date: Very good service – friendly and helpful with" high level of technical understanding and competence. Listens to what I want, makes suggestions where appropriate and delivers very quickly.