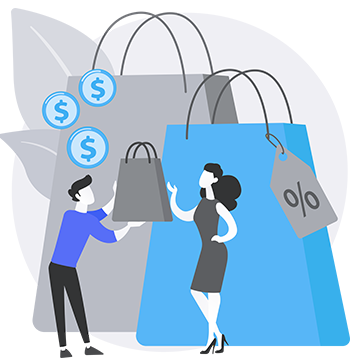 Sales
Get an agile tool to approach the modern sales process that tracks and manages the website visitors. It lists your website visitors and prioritizes them based on their lead score with complete information like their location, their web path, where they have from, and more. By this, it can convert online website visitors into customers.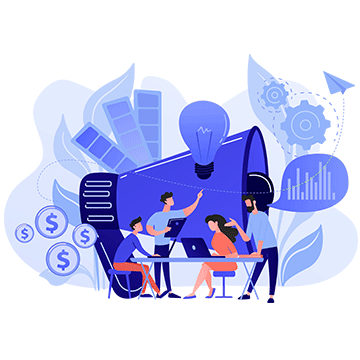 Marketing
Automate your business growth with integrated marketing to gain consumers' attentions that are valuable for your brands. Increase your ROI with innovative marketing tactics vital to building the most optimized plan to see overall happy customers and internal teams.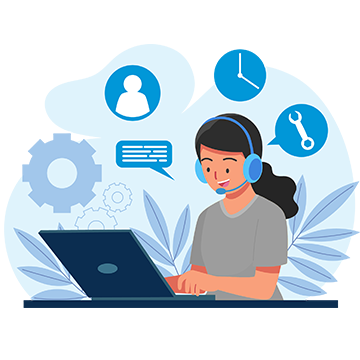 Support
Troubleshoot customer issues across multiple channels with Zoho one tool. Implementing IT support is easy and quick while running a business online. Build brand loyalty while establishing authority in your organization regardless of the competition in the market.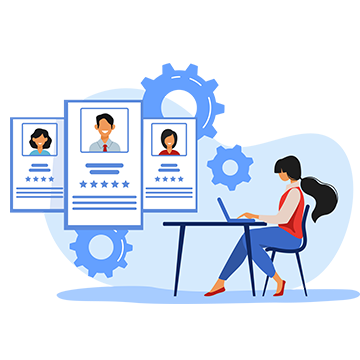 HR Processes
Increase your business productivity by automating, simplifying, and organizing HR processes. Zoho one modules can aid in managing all your HR-related programs from a centralized location by tracking your employee's absenteeism, attendance, time, holidays, and more, even when you are away from the office.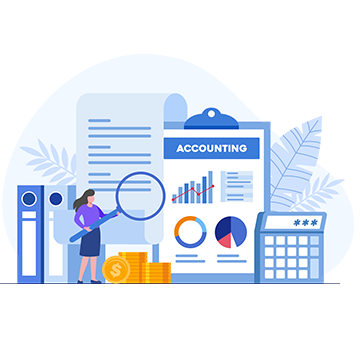 Accounting
Handle all your accounting aspects with a unified Zoho one suite allowing your account teams to access all the necessary tools at their fingertips without a glitch. Get access to invoices, inventory, customer payments, monitoring payroll, and accounting reports like balance sheet, P&L, and cash flow statement with a master suite platform.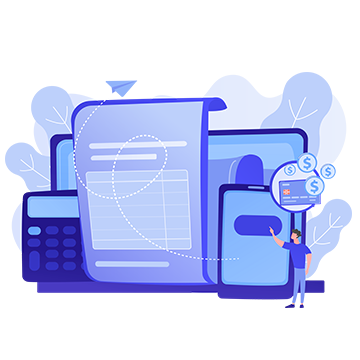 Operations
Manage all your inventory operations with Zoho one inventory management software to handle your work efficiently and seamlessly. Bill customers on a subscription basis, track inventory, manage orders, handle GST billing, and more with the centralized inventory management system.
Take Your Business to the next level!
Get Zoho one operating system tailored for your overall business. Our professionals Zoho one developers can help you build custom applications, automate your business processes and create specialized workflows to reach your goals. Start with a free consultation or demo from our Zoho one team.
Start Your Free Trial
Our Qualified Zoho One Developers Experts in Various Zoho Applications
Get your work done anywhere, any browser or device, with Zoho one solution. Being the reliable Zoho one partner, we offer an all-in-one solution for your business needs with effective communication between departments and employees to ease the workflow, including:
Zoho Desk
A context-aware help desk management tool built to help businesses mainly focused on resolving customer issues. Equip customers with self-help options through phone, email, live chat, and social media to increase business performance, work in sync and evaluate performance metrics.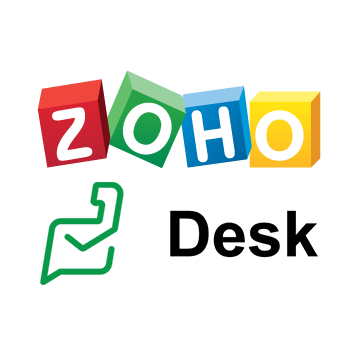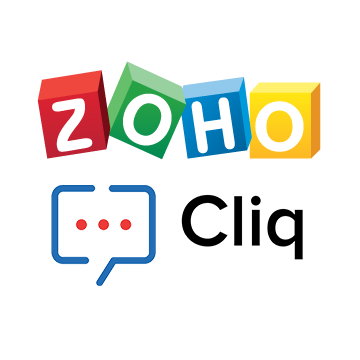 Zoho People
A comprehensive and centralized management system to track leave, time, attendance, employee performance reviews, and reports. Zoho people aid in all your HR processes within your organization in one platform.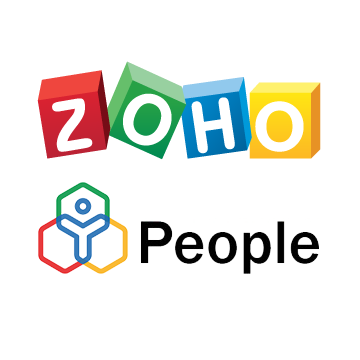 Zoho CRM
With the Zoho CRM tool, you can convert leads, grow revenue across live chat, telephone, email, and social media channels, and engage with customers. Get real-time reports and insights, save time and streamline your process that meets your distinct requirements and priorities.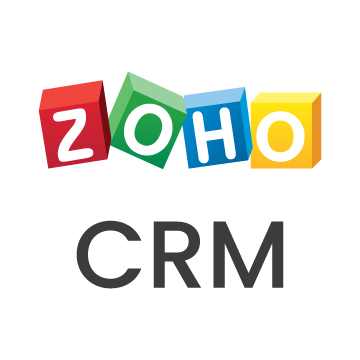 Zoho Campaign
Zoho's intelligent and automated email marketing tool helps to become a marketer. Zoho campaign provides the toolkit to meet your email marketing needs by building a target audience, tracking, creating, and sending email campaigns to enhance your drive sales and reach with automated workflows.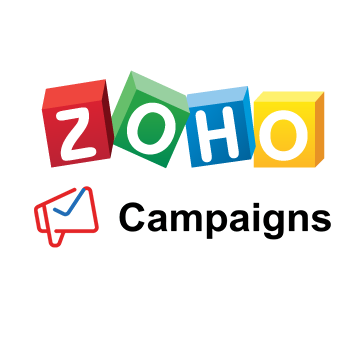 Zoho Analytics
Create insightful dashboards and visually appealing data in minutes with self-service Business Intelligence Zoho Analytics software. With smart Zoho Analytics, collab data from multiple sources, visually survey your data and discover hidden insights from raw data, among other abilities.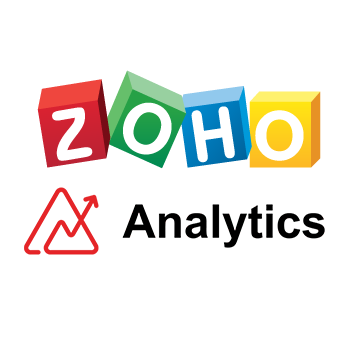 Zoho Expense
Access tailor-made business solutions to automate expense report creation, make swift reimbursements, streamline approvals, auto scan expense reports, ensure policy compliance, automatically reconcile corporate cards, and more with Zoho expense reporting software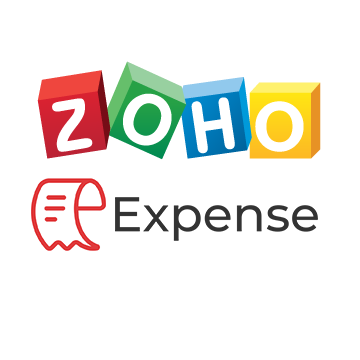 Zoho Projects
Get the efficient and effective tool to assign, plan, collaborate and track your team workflows with Zoho Projects. Use charts to schedule, track and plan daily tasks and save time by customizing and automating log sheets.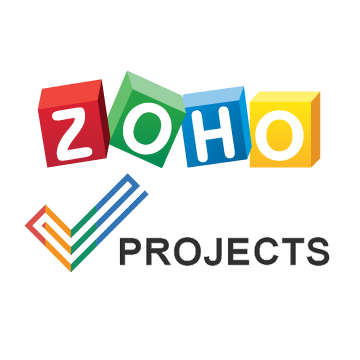 Zoho WorkDrive
Zoho Workdrive allows your internal teams to share ideas to shape using Zoho Sheet, Zoho Show, and Zoho Writer. Create innovative ideas for online file creation and management systems for teams with a collaborative and secure workspace.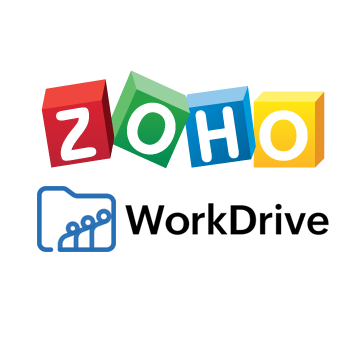 Zoho Social
Handle all your social media accounts under one roof with a reliable Zoho module called Zoho social that aids in scheduling any number of posts, categorizing your content calendar, surveying social media activity, create custom reports to examine your social media performance.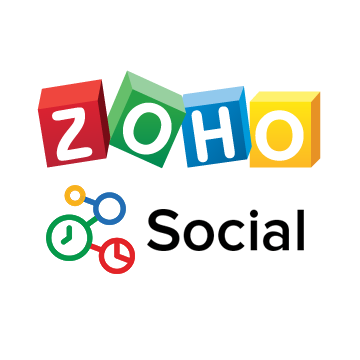 Our Industrial Expertise in Delivering Zoho One Services
Being a reliable Zoho one partner, we have experience providing comprehensive Zoho one business solutions to align your business process effectively. Our experienced and talented Zoho developers help you access centralized business administration control and manage your business operations to increase productivity while delivering desired results across various industry verticals, including:
Travel Agency

Travel Agency

Organize your sales, supplier records, and customers with Zoho one travel agency CRM and save workforce time, expenses, and energy.

eCommerce

eCommerce

Run campaigns, track, engage consumers, and other strategies with Zoho integrations, including Zoho one CRM for eCommerce.

Manufacturing

Manufacturing

Zoho one for manufacturing diminishes workforce cost and energy, self-regulated production operations, and boosts Zoho manufacturing efficiency.

Healthcare

Healthcare

Manage your healthcare facility, including patient management, administration, faster billing, and more with Zoho one for Healthcare.

Education

Education

Get zoho one for education to handle all queries related to educational management with seamless administrative workflows.

Real Estate

Real Estate

Zoho one for real estate helps sign agreements, deals, contracts, and timely lead management. Get integrated Zoho one customization now!

Bank & Financials

Bank & Financials

Zoho one for banking and financials is vital for any financial services that aid in lead management and managing accounts book.

Solar Industry

Solar Industry

From Zoho Desk to other SaaS-based ITSM solutions, we seamlessly provide services and improve your customer service for solar industries.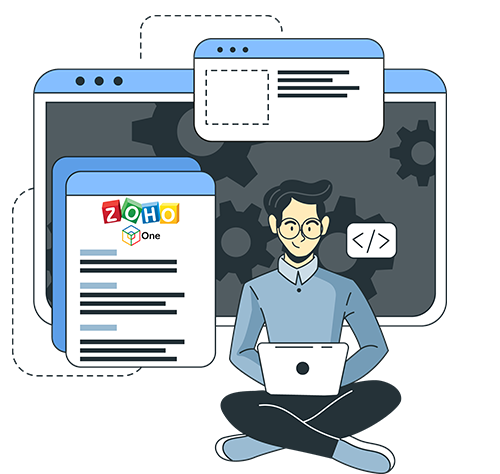 Why choose Infomaze for
Zoho One Services?
Infomaze is an ISO 9001:2015 certified & ISO 27001 accredited company, and we take quality and privacy very strictly. We sign NDAs and follow them precisely.

We are certified Zoho Authorized Partners. Our exclusive Zoho one developer's team has the technical capability to develop projects of any level regardless of their complexity.

Infomaze's Zoho one developers have undergone rigorous training, including test projects, and have developed and delivered robust and flexible successful live projects for various industry verticals at cost-effective prices.

Get timely services with a quick turnaround time with our abundant experience in customizing Zoho Expense, Zoho Cliq, Zoho People, Zoho Analytics, Zoho Projects, Zoho Desk, Zoho Social, Zoho WorkDrive, Zoho CRM, Zoho Campaign, and other Zoho modules.

Since its inception, we have chosen the appropriate tools for your business model to provide error-free and robust Zoho one solutions.

Get perfect customized fields, reports, and layouts and integrate with third-party apps by hiring Zoho one developers for customization and integration services.

You can allocate resources better, reduce human errors, have more profound insights, and collaborate better with Zoho consultation services to understand your needs.

Choosing an experienced company is the best approach as the Zoho one services are professional and tailored to your needs to create a personal customer experience.

The Zoho one development team at Infomaze utilizes the latest features for all the custom business solutions we automate, customize, or create to deliver high-value quality work.
Salvatore

Project Manager
"Infomaze is the best technology partner any business could ask for, they go above and beyond to satisfy my business needs and they will do research and develop anything you need. I will never switch to any other company, may your success be our success! P.S. Gaj is the best."
Bryce

Project Manager
"Vic and the team at Infomaze are absolutely awesome to work with. Their price was fair and their professionalism is top notch. They spent more time waiting on me than I did them, and they were patient and courteous every step of the way. I would definitely recommend hiring them , and I will continue to use them for my future projects"
Jonathan

Project Manager
"I was very happy with the promises made and, more importantly, delivered. Quality code. Neat and organized. Ace assisted with the last tweaks to ensure I was a happy client. I would be happy to work with them again on my next project."
Gerhard

Project Manager
"The project thus far was not complicated and we are continuing to the next phase. My experience with Vik to date: Very good service – friendly and helpful with" high level of technical understanding and competence. Listens to what I want, makes suggestions where appropriate and delivers very quickly.