CMS Development Services
Get SEO-friendly, feature-rich CMS solutions that serve your business needs precisely and get add-ons and plugin integrations to maximize your benefits.
Hire CMS Developers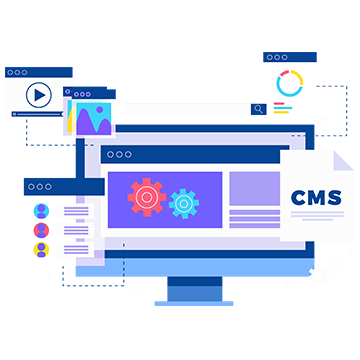 CMS Web Development Services
With the expertise gained in years working on custom CMS web development services, our CMS developers deliver scalable, efficient web applications that bring in business automation and other benefits.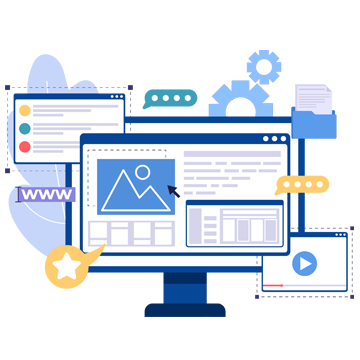 CMS Website Design
Prevent unresponsiveness, improve functionality, and manage your website content with custom designs integrated into your CMS platform. Improve your website user-friendliness and performance with our creative design services.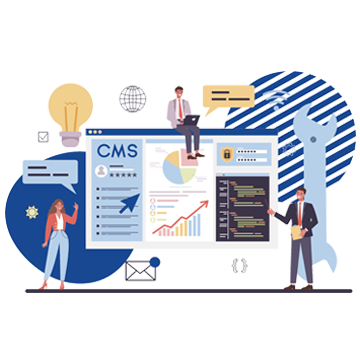 CMS Customization Services
Manage your business CMS better with added customizations on top of the existing features and get the best through our CMS customizations services. We ensure a hassle-free upgrade and provide a feature-rich content management system.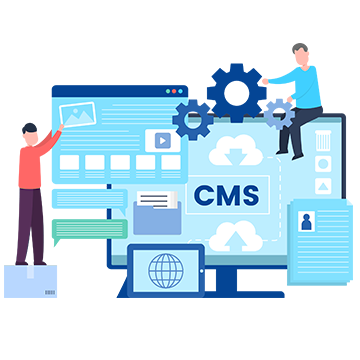 CMS Integration Services
Hire CMS developers who can connect your website or eCommerce site to any third-party application via APIs. Be it CRM, social media management software, order or contract manager, to name a few, we help you automate and efficiently maintain healthy seamless communication between all the business software and applications.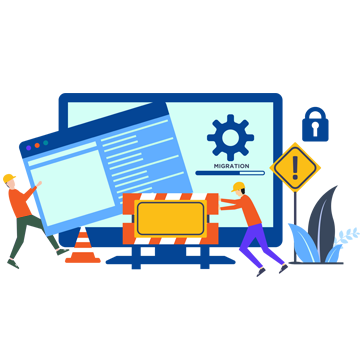 CMS Migration Services
The CMS you are currently using is not matching your business growth or for any other reason; if you are looking to improve and upgrade to a custom CMS solution, you are at the right place. Our knowledgeable CMS developers take care of the migration with minimum to zero downtime and zero data loss.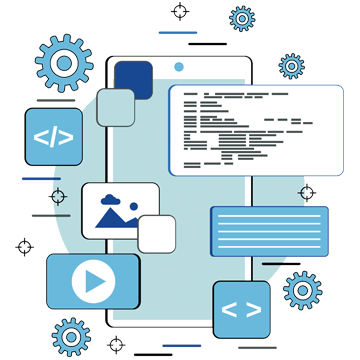 CMS Application Development
Get customizable, SEO-optimized, user-friendly CMS applications at affordable prices from a CMS development company. We have experience developing custom CMS solutions that enrich your business growth and ease the workflow management processes.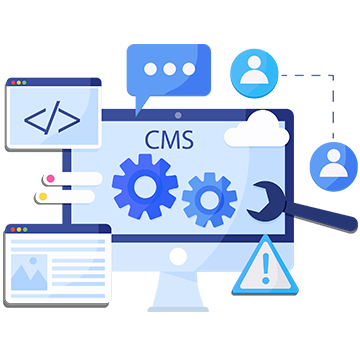 CMS Plugin Development
Get the CMS plugin development that explicitly enhances your business with custom themes, SEO-optimized modules, drag and drop options, and other compelling features to make real-time changes on your CMS quickly and in an error-free manner.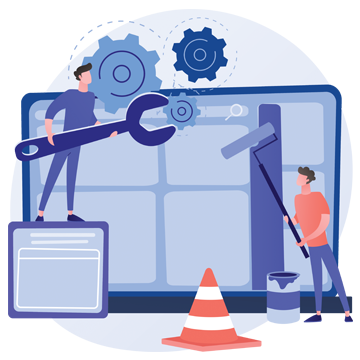 CMS Support and Maintenance
Hire expert CMS developers from Infomaze and get round-the-clock CMS support and maintenance to keep your website appealing and user-friendly all the time. Our dedicated CMS development services help keep a check that the CMS is up-to-date, bug-free, and works without any errors.
Our Custom CMS Solution Case Study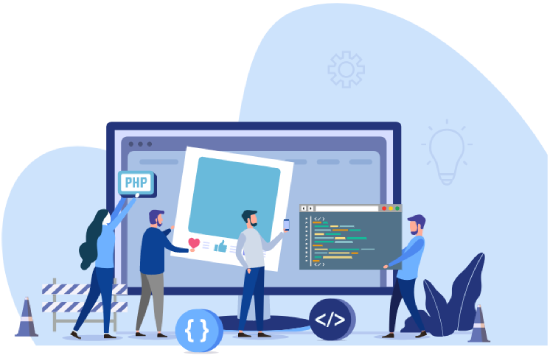 Linking WordPress to Zoho CRM
Our client, an international solution provider for the telecommunications industry, wanted to automate the data integration process and eliminate manual data entry of leads and repeat customers, consulting them via their CMS WordPress website.
With our CMS customization services, we linked the client website to Zoho CRM and made data assimilation of leads from their contacts forms seamless and easy mapping of the lead contact data. By eliminating human errors and highly secure data, the client could make the best use of it and see immense growth in their business.
Read More
Still not Convinced?
Nothing proves our problem-solving abilities more than real-world examples. Infomaze has built several customized CMS solutions for our clients. Please take a look at another one of the case studies to understand how we have enhanced the existing workflow with our CMS development services.
Read our case study
CMS Development Technologies
Disclaimer: All rights belong to the owner. No Copyright or Trademark Infringement Intended.
Providing Custom CMS Development Services for Every Industry
Procure end-to-end custom CMS development services across various industry verticals. Whether small-scale or a large enterprise, we develop custom CMS solutions that fit your business needs, industry-specific standards and compliance regulations.
Healthcare

Healthcare

IT technology in healthcare is no more complex to deal with as we have the experience to provide regulation compliant CMS solutions.

Field Services

Field Services

Increase your leads and bring automation in your business workflow with custom CMS solutions designed just for your company needs.

Travel agency

Travel agency

Get your web app's client and employee portals linked to your website and provide quality services with our CMS web development services.

Bank and Financials

Bank and Financials

Get an organized and efficient makeover for your financial data and business assets with our content management solutions.

Manufacturing

Manufacturing

Get ERP, CRM, and other web app integrations, manage your manufacturing process with a centralized CMS platform and automate your business workflow.

Real Estate

Real Estate

Get high-level data management for properties, taxes, and other impactful factors with custom CMS solutions and improve your business efficiently.

Education

Education

Provide an efficient content management system with a highly organized LMS and stay organized throughout.

eCommerce

eCommerce

Manage innovative eCommerce solutions with the help of our CMS development services. Hire CMS developers now.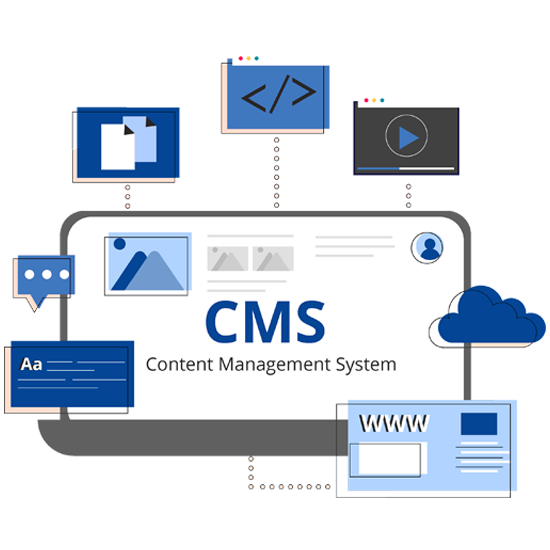 Why choose Infomaze for
CMS Development Services?
With the tri-factor benefit of cost-effectiveness, diverse expertise and timely delivery, you get the best from our CMS development services.
Being the best CMS development company, we offer a broad range of CMS web development services, including:
Sitecore development,

Adobe Experience Manager customization,

Wix website building,

Kentico CMS development, to name a few.
Our CMS developers have immense experience providing web application development from SMEs to large enterprises and developing specific CMS solutions that meet your business needs.
From CMS migration, integration, development to implementation, the services we provide are 100% secure and help you reach your full business potential.
Salvatore

Project Manager
"Infomaze is the best technology partner any business could ask for, they go above and beyond to satisfy my business needs and they will do research and develop anything you need. I will never switch to any other company, may your success be our success! P.S. Gaj is the best."
Bryce

Project Manager
"Vic and the team at Infomaze are absolutely awesome to work with. Their price was fair and their professionalism is top notch. They spent more time waiting on me than I did them, and they were patient and courteous every step of the way. I would definitely recommend hiring them , and I will continue to use them for my future projects"
Jonathan

Project Manager
"I was very happy with the promises made and, more importantly, delivered. Quality code. Neat and organized. Ace assisted with the last tweaks to ensure I was a happy client. I would be happy to work with them again on my next project."
Gerhard

Project Manager
"The project thus far was not complicated and we are continuing to the next phase. My experience with Vik to date: Very good service – friendly and helpful with" high level of technical understanding and competence. Listens to what I want, makes suggestions where appropriate and delivers very quickly.