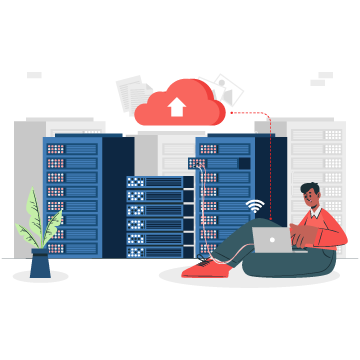 Infrastructure Migration
Move your on-premise data, applications, and other business processes to the cloud with Infomaze's infrastructure migration services. Get rid of the physical storage devices and move the information to a more secure and well-maintained cloud infrastructure.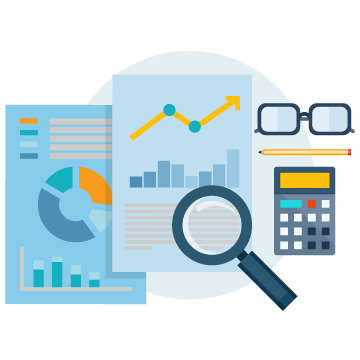 Platform Migration
Having vast experience in moving workloads across different cloud platforms, we also provide training and resources after the migration. Our in-depth expertise with platform migration lets you strengthen your work efficiency by staying ahead of the competition.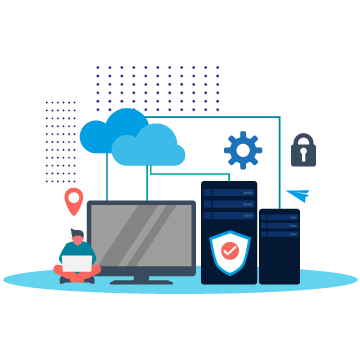 Application Migration
We use open-source cloud migration tools and plan a well-orchestrated cloud migration strategy to move your applications to faster workloads. Moving your applications to the cloud improves business performance by making information accessible from a centralized location.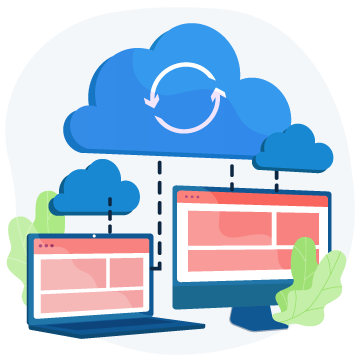 Cloud to Cloud Migration
Start your cloud to cloud migration journey with Infomaze for a simplified process, reduced human errors, and 100% data integrity. We help you identify the best options and build a customized work structure to meet your enterprise performance. We know every company is uniquely positioned.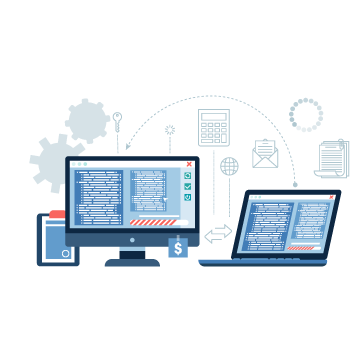 Operating System Migration
We ensure a smooth operating system migration by leveraging our experience to maximize efficiency and minimize data loss. We look for all the minute details to understand the compatibility and coding interface to ensure the migration is flawless and error-free.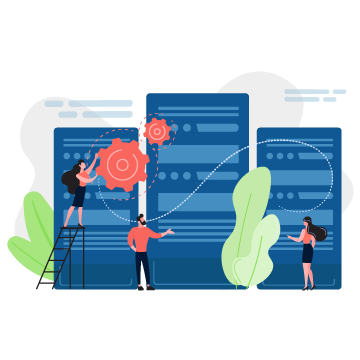 Database Migration
Step ahead and move to a more secure and robust cloud database today. We know how much it takes to manage a physical storage system that is unpredictable and requires human intervention to maintain. Our experts can help you migrate your on-premises database into newer, advanced cloud platforms with zero downtime.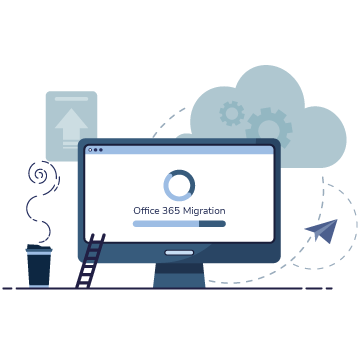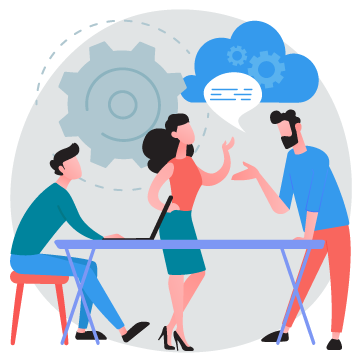 Cloud Migration Consulting
Being certified cloud migration consultants, we plan and design migration strategies to securely move your workloads to the cloud. We will analyze your existing workflow and give you a more structured option to securely transfer your business to the cloud.
Our Cloud-based Application Migration
Case Study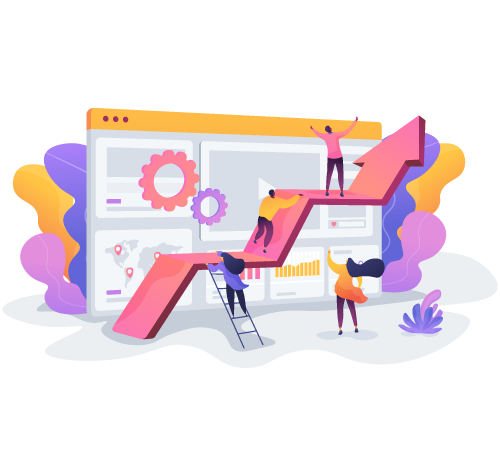 QuickBooks to Zoho Books Migration
The client handled their everyday business workflow significantly with Zoho applications and accounting with QuickBooks. This disparity in applications caused delays due to double data entry, manual errors, and increased demand in workforce energy, and the client wanted to move from QuickBooks to Zoho Books.
---
Industry

We handled the cloud application for a residential and commercial glass seller with a large clientele to deal with in their everyday business. The understanding of the workflow of the company was easy due to the industrial expertise our team possessed.

Expertise

Our application migration experts planned, tested, and executed a secure and seamless migration from one accounting software to another, QuickBooks to Zoho Books, without any loss of data. The application migration services from one cloud accounting platform to the other that we provided helped the client improve their work efficiency and ROI.
Read More
How we Work?
We follow a structured approach towards our cloud migration services. We inspect the existing environment to understand the data load, application platform, coding interface, security standards and plan migration accordingly. Our agile project management methodology helps us keep track of every detail and timely delivery of our client's projects.
Want to Get your Migration Right?
Talk to our certified cloud professionals today, and we will assist you with all the aspects of cloud migration, right from planning to deployment. We understand your business needs and effectively transfer your workloads to the cloud without disrupting your business environment.
Get Cloud Migration Services
Our Expertise in Cloud Migration
Infomaze offers custom cloud migration services across multiple industries and businesses. Our services ensure to meet industry-specific guidelines, security standards, and seamless deployment.
Healthcare
Adhering to security and compliance, move your data from one environment to another with our HIPAA compliant cloud migration services.
Education
With our cloud migration services, move your educational data to the cloud and benefit from the advantages of cloud computing while providing educational services.
Bank & Financials
Securely move your hardware data and provide technologically sound banking and financial services with the help of our cloud migration services.
Real Estate
Give your real estate website an innovative look and an intuitive user interface by moving it to a better platform or migrate your cloud-based application to match your business growth.
Manufacturing
Match the Industry 4.0 standards and modernize and automate your manufacturing process by moving all your data to one digital platform.
Solar Industry
As the renewable energy market is expanding, more the reason to adopt cloud computing and move your solar business to the cloud.
Travel Agency
Facilitate efficient tours and travel services by moving your immigration compliance, client data, and more to the cloud now. Talk to our cloud migration experts.
eCommerce
Re-platform or migrate your eCommerce platform to keep up with the latest trends and competitors. Get our risk-free cloud migration services now.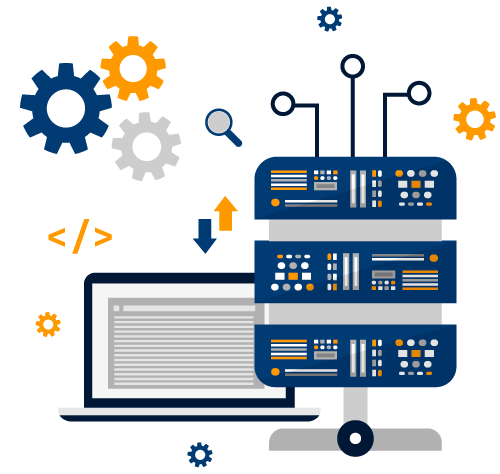 Why choose Infomaze for
Cloud Migration Services?
Certified partners with AWS, Azure, and Google Cloud.

Result driven migration.

100% satisfaction guarantee.

Highly secure, including server security

We design cloud environment migration services with the latest technologies.

Our developers show in-depth expertise

End-to-end cloud migration services

Increased agility and faster processing

Scalable footprint on the cloud

Reduced costs, increased uptime, saved storage space, and more.

Salvatore

Project Manager
Infomaze is the best technology partner any business could ask for, they go above and beyond to satisfy my business needs and they will do research and develop anything you need. I will never switch to any other company, may your success be our success! P.S. Gaj is the best.

Bryce

Project Manager
Vic and the team at Infomaze are absolutely awesome to work with. Their price was fair and their professionalism is top notch. They spent more time waiting on me than I did them, and they were patient and courteous every step of the way. I would definitely recommend hiring them , and I will continue to use them for my future projects

Jonathan

Project Manager
I was very happy with the promises made and, more importantly, delivered. Quality code. Neat and organized. Ace assisted with the last tweaks to ensure I was a happy client. I would be happy to work with them again on my next project.

Gerhard

Project Manager
The project thus far was not complicated and we are continuing to the next phase. My experience with Vik to date: Very good service – friendly and helpful with" high level of technical understanding and competence. Listens to what I want, makes suggestions where appropriate and delivers very quickly.