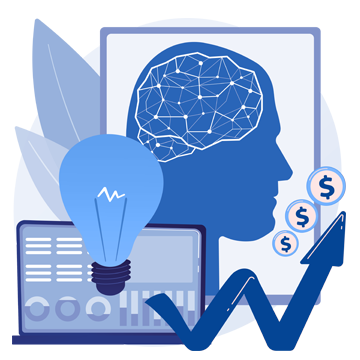 Business Intelligence
Get scalable, cost-effective, sustainable business intelligence solutions built on Klipfolio, DOMO, Tableau, or other business intelligence platforms. Make impactful business decisions backed up by data at your fingertips at all times.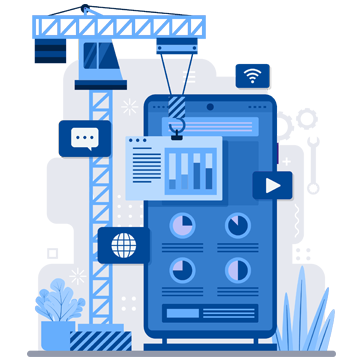 Mobile Application Development
As an award-winning mobile app development company, we implement agile development strategies for iOS & Android apps. Our cross-platform mobile app development expertise has no bounds from React Native, Ionic, Flutter, Xamarian, PWA, and more.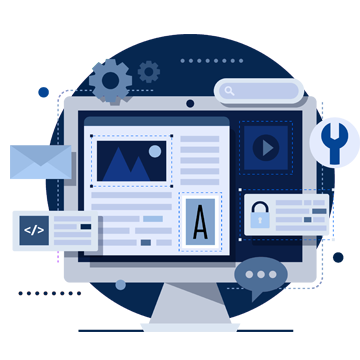 Web Application Development
Get future-proof, innovative, high-performing, scalable web applications at an affordable cost. Hire full-stack, frontend, or backend dedicated developers with real-life experiences building web applications for various industry verticals.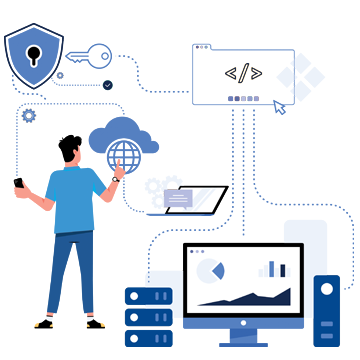 Application Migration Services
We provide application migration services for version upgradation, framework migration, cloud migration, code migration, operating system migration, to name a few. We offer zero-risk, no data loss application migrations from studying your existing environment, strategizing, testing to a successful deployment.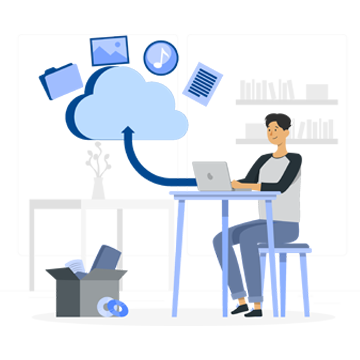 Cloud Migration Services
Being featured Partners with AWS, Google Cloud, Oracle and SQL, Microsoft Azure, among others, we provide secure, a clean transition of your business to cloud environment with our cloud migration services. Be it from on-premises or another cloud platform, you get seamless cloud migration with minimal downtime or no downtime.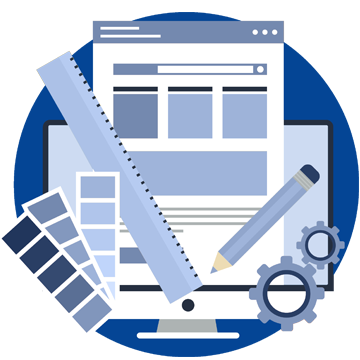 Open Source CMS Customization Services
With expertise in handling Joomla, Drupal, WordPress, Zoho, Sitecore, Umbraco, WIX, and more for CMS development and Magento, WooCommerce, Shopify for building effective eCommerce solutions, we have provided feature-rich, user-experience driven, user-friendly content management systems.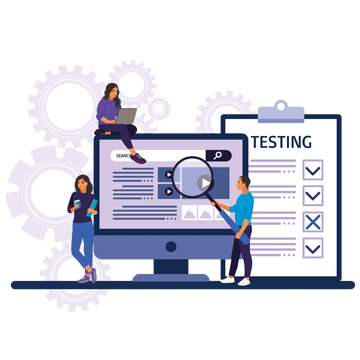 QA and Software Testing
From end-to-end testing, performance, security, vulnerability, multi-tier testing to UI, Core, and API testing, our proficient QA testing team ensures you have bug-free, efficient, high-quality software. With expertise in industry-leading tools in testing, we provide successful implementation of your solutions.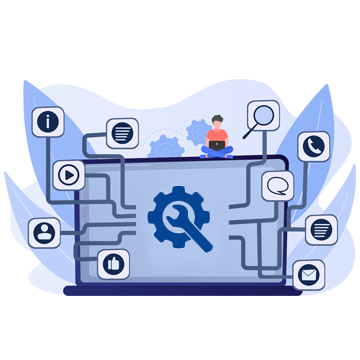 Internet of Things (IoT)
We have provided voice-enabled IoT solutions, healthcare industry IoT solutions with our IoT development services, connectivity with wearable devices, including WiFi, GPS, Bluetooth, LTE, and more. Get IoT Gateway development, platform integration, or IoT app development done for any industry with our expertise.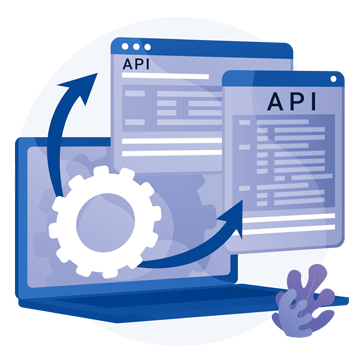 API Integration Services
Get all of your data from a single source by linking all resources using API integration services for a digitally-driven transformation in your business. Be it third-party apps, websites, ERPs, CRMs, to name a few, to get custom API integration using proper authentication methods, including oAuth, oAuth1, oAuth2, API Keys, basic HTTP, JSON Web Token (JWT), SAML, token, among others.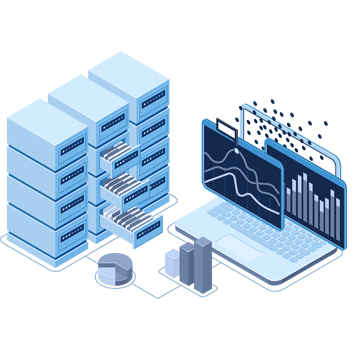 Big Data Services
With every enterprise producing vast amounts of raw data, we provide a data strategy and end-to-end data management through our Big data services. With solid expertise in the technology stack, we optimize, process, integrate, and test Big data for its successful implementation along with big data analytics.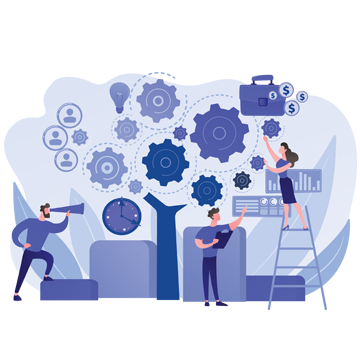 Enterprise Solutions
Being one of the top companies providing SaaS-based enterprise solutions on the cloud, you get an efficient ERP, CRM, HRMS, and other applications build on Microsoft Azure, SharePoint, Dynamics, Power Bi, and SAP support services, to name a few.
Want to Get Custom Software Development Services?
Hire developers from Infomaze who are well-versed with all the latest technologies & frameworks to build your project as per your business needs.
Hire Dedicated Developers
Our Case Study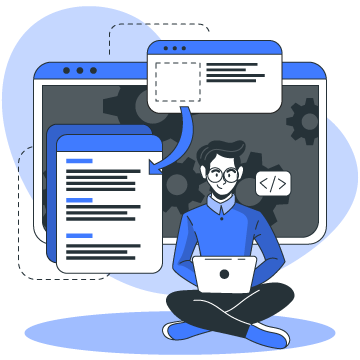 QuickBooks to Zoho Books Migration
The client, A residential and commercial glass seller, handled their everyday business workflow significantly with Zoho applications and accounting with QuickBooks. This disparity in applications caused delays due to double data entry, manual errors, and increased demand in workforce energy, and the client wanted to move from QuickBooks to Zoho Books.
Our application migration experts planned, tested, and executed a secure and seamless migration from one accounting software to another, QuickBooks to Zoho Books, without any loss of data. The client benefited from improved work efficiency and eliminated loss due to manual errors, increasing their ROI.
Read More
How we Handle the Software Development Services we Provide
If you have a project specification in mind and want to build your application with quality software development services, all you have to do is reach out to us to begin.
Share Project Requirements
Give us a call or drop us a line and share your creative web or mobile application ideas to let us understand your exact specifications.
01
Hire Developer
Screen our talent pool and choose from a list of our dedicated developers' profiles to work on your unique project.
02
Get the Project Completed.
We will keep you in the loop during the entire development process from designing, coding, project management, and QA.
03
QA & Testing
Once the project is complete, we will run meticulous QA (Quality Assurance) tests on your solution for a successful implementation.
04
Our Featured Partners
Our technology partners are globally recognized and world-class service providers.
AWS
As a leading and trusted consulting partner of AWS, we provide end-to-end cloud-based services.

Microsoft Azure
With Azure cloud intelligence, we assure you the best industry solutions for cloud migration. From application services to network services, look no further than Azure.

Google Cloud
Business challenges are made easier with our Google Cloud's data management, hybrid, and multi-cloud services.

Oracle and SQL
Upgrade to the best database space and incur better performance and functionality.

Industries Served with our Software Development Services
Bank & Financials

Bank & Financials

Get the best agile financial software development services for providing seamless financial assistance for your clients.

Education

Education

Get different data assets integrated, customized LMS developed, and more with our software development services.

Manufacturing

Manufacturing

Eliminate departmental silos by integrating all department-level management systems with authenticated API and custom app development services.

Solar Industry

Solar Industry

Get the complete workflow automated with custom software development and get all your data assets integrated into one app.

Entertainment

Entertainment

Get an attractive user interface, API-aided integrations, and customizations in your web and mobile entertainment app.

Healthcare

Healthcare

Get HIPPAA compliant, secure integrations and custom workflow management systems, including ERP, CRM, DMS now.

Travel Agency

Travel Agency

Streamline your travel agency services through an integrated cloud environment; customized web-based applications developed from us.

Law

Law

Manage everyday data dump in your law firm and manage all your services with custom applications developed from us.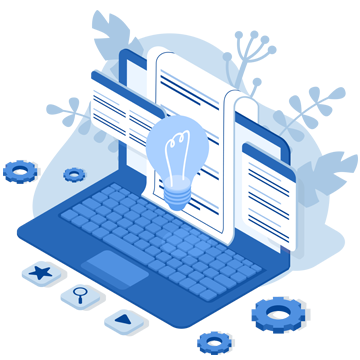 Why choose Infomaze for
Custom Software Development Services?
Experienced team of dedicated developers.

Client-focused and economical budgeting.

Accurate project timeline.

Competitive turnaround time.

API-powered digital platforms.

Extensive technological knowledge.

Varied Industrial Expertise.

Scalable SaaS enterprise solutions.

Robust and secure custom software development.

24x7 support and maintenance.

Accurate quality assessment and testing.

Quality solutions at an affordable price.

ISO 9001:2015 and ISO/IEC 27001 certified.

Project co-ordinator assigned for every project

No hidden costs with flexible hiring engagement modules

Easy and direct interaction with a high level of fluency in English.
Discuss Engagement Module
Salvatore

Project Manager
"Infomaze is the best technology partner any business could ask for, they go above and beyond to satisfy my business needs and they will do research and develop anything you need. I will never switch to any other company, may your success be our success! P.S. Gaj is the best."
Bryce

Project Manager
"Vic and the team at Infomaze are absolutely awesome to work with. Their price was fair and their professionalism is top notch. They spent more time waiting on me than I did them, and they were patient and courteous every step of the way. I would definitely recommend hiring them , and I will continue to use them for my future projects"
Jonathan

Project Manager
"I was very happy with the promises made and, more importantly, delivered. Quality code. Neat and organized. Ace assisted with the last tweaks to ensure I was a happy client. I would be happy to work with them again on my next project."
Gerhard

Project Manager
"The project thus far was not complicated and we are continuing to the next phase. My experience with Vik to date: Very good service – friendly and helpful with" high level of technical understanding and competence. Listens to what I want, makes suggestions where appropriate and delivers very quickly.