Xero Migration and Setup
Our Xero developers offer Xero accounting software setup and migration services to all our clients. Secure your organization, optimize productivity and take your technology to the next level by migrating your existing software to cloud-based Xero accounting software.

Xero Integration Service
Link with third-party apps and integrate CRM, payroll, inventory, and project management with the Xero accounting software platform to create an online ecosystem tailored to your business requirements.

Xero Bookkeeping Service
Our professional Xero developer API assist you in providing financial statements, including managing the sales, all income and expenses, month-end reporting, purchase ledger, and annual financial reporting.

Xero Financial Reporting
Say no to month-end reports to determine the business performance. Our Xero development service helps you to get real-time info about cash flow, business performance, and financial position at the functional or business level.

Xero Accounts Payable & Receivable
With Xero accounting software integration, it's easy to streamline and manage all your accounts payable and receivable processes to boost the overall business efficiency and profits.

Xero Inventory Management
Keep your inventory controlled to make the right decisions at the right time without disrupting your management process. Outsourcing inventory management enhances the company's comprehensive proficiency.

Xero Sales Tax
As a Xero developer partner, we aid you in processing taxes in real-time to keep your accounting data up to date. Our Xero developer API expert administers your business in compiling and preparing sales tax returns and information.

Xero Depreciation Schedule
Keep track of your depreciation values, fixed assets, and movements by running continuous, timely depreciation schedules. The Xero accounting software allows running a depreciation at a scheduled time set up by an accounting specialist.

Xero Payroll Management
Our experienced Xero financial specialists are qualified to manage and calculate payroll, release employees' salaries on time, and take care of their other deductions and taxes quickly and accurately.
Xero Vendor Payments
Our Xero development services also help facilitate vendor payments. Keep track of all the vendor payments and dues and pay them on time after completing the services.

Xero Expenditures
Our Xero API accounting expert aid you in fulfilling the payment process by facilitating the receiving invoice from retailers to plan the expenditure schedule.
Infomaze's Affordable And
Flexible Hiring Modules
We are flexible in offering our services, solutions, and experienced developers per your business requirements. Hire a Xero developer for API accounting and select a full-time, part-time, or on-demand plan that meets your project requirements.
Do you have an idea and ought to work on a fixed cost basis? Fret not; our fixed-cost module will provide the exact grade solutions at an approved cost. Check out our hiring modules to hire Xero developers for your project necessities. We can reduce your fixed cost and deliver the best quality and solution for your demands.
Hire Xero API Developer

Fixed Cost Project Based
Employ us to work on your unique project on a fixed-cost basis. We require the project needs, and our experts can take it from there. Your projects are delivered on a milestone basis and undergo a QA process before delivering a well-written and tested solution.

Hire Xero Programmer
Hire a Xero API developer or a team for your project demands and engage us weekly, monthly, or long-term. You can start with a trial task and hire the crew based on the outcomes. The price gets more competitive with the course. We suggest the best team with the equivalent experience to furnish the best results.

Hire Team on Demand
Often, you may not require a part-time or full-time team to work on the project for your Xero accounting software integration and development. This model lets you employ our team on demand and care for urgent needs. Our team of Xero developers for hire can start instantly in an organized manner.
The Xero Accounting Software Integration Process our Developers Follow:
Share Project Requirements
Give us a call or drop us a line and share your creative integration ideas to let us comprehend your accurate specifications.
01
Hire Xero
developers
Screen our talent pool and choose from our Xero API integration developers' profiles list to work on your unique project requirements.
02
Get your Project completed
We will keep you in the loop during the entire Xero development process from designing, coding, project management, and QA.
03
QA &
Testing
Once the project is complete, we will conduct detailed QA tests to inspect the design, responsiveness & SEO optimizations.
04
Hire Xero Accounting Software Integration Developers with Experience in Various Industries Verticals
Solar

Solar

Using multiple resources integrated into a unified system enables Xero accounting software to lower your costs and maximize your returns.

eCommerce

eCommerce

Using Xero accounting software, we manage appealing storefront costs and give you a competitive edge in the eCommerce market.

Education

Education

With our Xero accounting software, we can effortlessly handle organizing, planning, controlling, and monitoring financial resources to achieve administrative objectives.

Consulting

Consulting

Have all the essential information at your fingertips and handle your consulting firm from one Xero platform. Hire Xero developers to work on your project.

Legal

Legal

Handle all your data dumps and clients' confidentiality untouched to efficiently run your law business's workflow with Xero accounting software.

Telecommunication

Telecommunication

Hire Xero developers with experience in the telecommunication industry and get customizations per your business needs.

Construction

Construction

From contracts, planning for costs, asset management, working capital, and capital expense, handle all your construction industry smoothly by hiring Xero API accounting services.

Foodservice

Foodservice

Handle your food business seamlessly by analyzing a restaurant's revenue, cash flow, income, and inventory statements with the support of our Xero customizations services.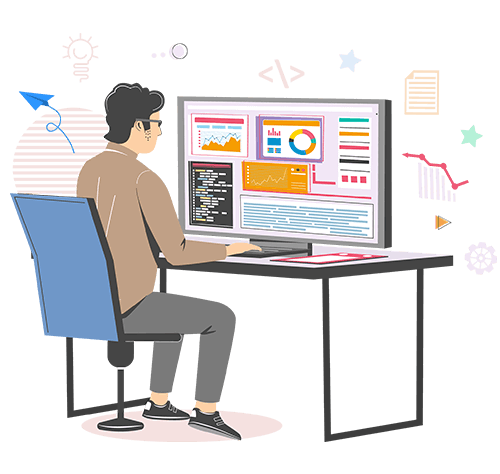 Why Choose Infomaze for Migration to Xero Accounting Software?
Our developers seamlessly migrate your existing accounting software to a more feature-rich accounting suite such as Xero and other financial software.

Before starting the development process, our project managers will discuss your goals and needs to provide you with a meticulous solution at cost-effective prices.

Our efficient and practical expertise with Xero API integration services offers seamless integration with other codes and APIs of various projects'.

Our Xero API integration developer sign NDAs and follow industry-standard coding guidelines and quality with timely project delivery to safeguard the integrity and compliant services.

No matter your requirements, Xero developers at Infomaze, can customize the applications to fit your business's best needs.

You'll get an experienced account manager and team for real-time support and maintenance during the entire project execution.

We offer affordable and flexible engagement models for our clients and businesses using Xero accounting software.

Infomaze is an ISO 9001:2015 and ISO/IEC 27001-certified company, and we believe in the principles of rendering solutions that are of the best quality yet at affordable costs.
Migrate to Xero
Salvatore

Project Manager
"Infomaze is the best technology partner any business could ask for, they go above and beyond to satisfy my business needs and they will do research and develop anything you need. I will never switch to any other company, may your success be our success! P.S. Gaj is the best."
Bryce

Project Manager
"Vic and the team at Infomaze are absolutely awesome to work with. Their price was fair and their professionalism is top notch. They spent more time waiting on me than I did them, and they were patient and courteous every step of the way. I would definitely recommend hiring them , and I will continue to use them for my future projects"
Jonathan

Project Manager
"I was very happy with the promises made and, more importantly, delivered. Quality code. Neat and organized. Ace assisted with the last tweaks to ensure I was a happy client. I would be happy to work with them again on my next project."
Gerhard

Project Manager
"The project thus far was not complicated and we are continuing to the next phase. My experience with Vik to date: Very good service – friendly and helpful with" high level of technical understanding and competence. Listens to what I want, makes suggestions where appropriate and delivers very quickly.