Hire Mobile Full-stack App Developers to obtain our Services that Includes:
Our full-stack mobile app developers for hire are proficient in carrying out the client-side and server-side mobile app development with efficient testing, continuous integration and continuous deployment, scaling and containerisation, and proprietary device requirements.
Hire Mobile Full-stack Developers

Client-side of Mobile Full-stack Development

Server-side of Mobile Full-stack Development
Our knowledgeable mobile full-stack developers for hire have expertise in choosing the appropriate database, calling the correct API calls, appropriate content upgradation through version control, and provide reliable back-end services.

iOS + Swift/Objective C + XCode
Our iOS full-stack developers have a knack for building excellent apps on iOS using Swift or Objective C and XCode. Get the best at a reasonable price and competitively less turnaround time. Talk to our experts NOW.

React + React Native + MongoDB
Hire React Native and ReactJS experts who have high expertise in developing React Native based hybrid mobile apps. With the learn-once-write-anywhere paradigm, you get cross platform apps at a fraction of the time developing Native apps.

Android + Flutter
Our full-stack Android developers use Flutter and their knowledge in Dart to build high performing mobile apps. While building a mobile app, our mobile full-stack developers can use Android for non-UI tasks and Flutter for mobile UI development.

Ionic + Cordova + Angular
Using Ionic, we build cross-platform mobile, web and desktop apps on top of Cordova using the platform-specific native APIs and Angular. Hire mobile full-stack app developers now to get top-notch mobile development.

React Native + Electron js
Our full-stack mobile app developers use Electron JS, a framework to create native applications using web technologies. Get single code base desktop apps along with React Native to build cross-platform applications.

Java + JS (React/Angular/VueJS) + Firebase
Our full-stack mobile app developers utilise Java for its built-in network protocols and flexible user interfaces while leveraging the native capabilities, Firebase cloud functions including the back-end database and React/Angular/VueJS for front-end development.
Infomaze's Affordable and
Flexible Hiring Modules
We are flexible in offering our services, solutions, and developers as per your business needs. Hire mobile full-stack app developers and choose a full-time, part-time plan that meets your project needs.
Have an idea and need to work on a fixed cost basis? Fret not; our fixed cost module will deliver the exact quality solutions at an agreed cost. Check out our hiring modules for ReactJS developers for your project, and share your requirements. We can reduce your fixed cost and deliver the best quality & solution for your needs.
Hire Our Team Now

Fixed Cost Project Based
Engage us to work on your project on a fixed-cost basis. What we need is the project requirement, and our team can take it from there. Projects are delivered on a milestone basis and undergo a testing process before providing a well-written and tested solution.

Hire Mobile App Full-stack Developers
Hire a mobile app full-stack developer or a team for your project needs and engage us weekly, monthly, or long-term. You can start with a trial task and hire the team based on the results. The cost gets more competitive with the duration of the engagement. Based on the project, we recommend the best team with similar experience to deliver top-notch results.

Hire Team on Demand
Often you may not require a full-time or a part-time team to work on a task or project for your mobile application. This model lets you engage our team on demand and takes care of any immediate or urgent needs. Our team of mobile app full-stack developers for hire can start immediately in a strategic and organised manner.
The Process our Full-stack Mobile App Developers Follow:
Share Project Requirements
Do you have an innovative application in mind to be developed that is scalable, secure and highly functional? If yes, share your ideas.
01
Hire Mobile Full-stack Developer
Screen our talent pool and choose from a list of our mobile full-stack developers' profiles to work on your unique project.
02
Get the Project Completed
From MVP to feature-rich app development, we will keep you in the loop during the entire development process from designing, coding, project management, and QA.
03
QA & Testing
Once the project is complete, we will run meticulous QA (Quality Assurance) tests on your mobile application to successfully implement it in the app store.
04
The Full-stack Mobile App Developers for Hire have worked on various Industry Verticals, Including
Media

Media

Our full-stack mobile app developers develop multi-media applications based on your requirements, be it activity-based, service-based or other additional needs.

Gaming

Gaming

From the gaming app development to its launch on the app store, we take care of every process that meets the legal requirements.

Farming

Farming

Take farming to the next level. Get a farming app developed from us to manage all of your agricultural processes seamlessly.

Solar Industry

Solar Industry

From booking technician schedules, installation appointments and more, manage all your field services with a precisely designed mobile app.

Healthcare

Healthcare

Digitalise your medical healthcare business, reach out to a larger demographic and improve patient experience and outcomes.

Real Estate

Real Estate

Easily manage your agents, leads and property sales lifecycle with an app specifically designed for the real estate industry.

Printing

Printing

Manage your print industry tasks smoothly with a mobile application that meets administrative and client-end needs.

Retail

Retail

Provide an excellent shopping experience for buyers or sellers by getting an app specifically for the retail industry.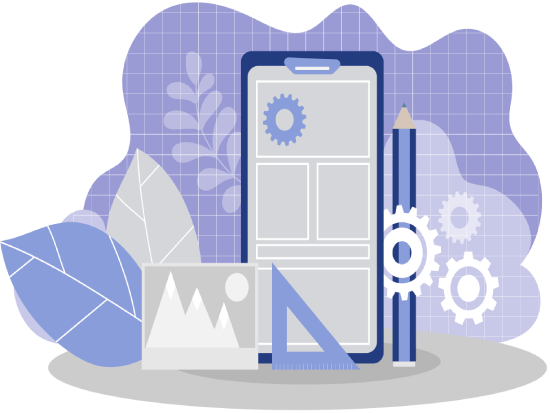 Why choose to
Hire Mobile Full-stack Developers from Infomaze?
Being an ISO 9001:2015 certified and ISO 27001 accredited company, we take quality and privacy very seriously. We sign NDAs and follow them stringently.

Experience matters when handling real-life issues, and our developers have a minimum of 3+ years of experience developing mobile applications for different industry verticals. Our developers utilise the knowledge gained, their expertise and develop exceptional mobile applications 2X faster.

We guarantee excellent communication and prioritise understanding of your views, and our developers bring your ideas to life.

You get a detailed consultation before we begin the actual development process, and our developers will suggest the best way to perform a task, a more affordable option and more.

Once you hire a mobile full-stack app developer, we assure you that they are only committed to your project/s. No distractions, high-quality tasks and nothing less.

You get to interview our best developers before choosing them. You can select a developer that you think suits your job best. Although it has never been the case, if you are unhappy with a developer, you can request to change the developer in the middle of the project.

We provide cost-effective, purpose-oriented solutions that help you grow your business and help increase your ROI.
Discuss Engagement Module
Technical Skills You Can Procure by Hiring Our Mobile Full Stack Developers
Disclaimer: All rights belong to the owner. No Copyright or Trademark Infringement Intended.
Salvatore

Project Manager
"Infomaze is the best technology partner any business could ask for, they go above and beyond to satisfy my business needs and they will do research and develop anything you need. I will never switch to any other company, may your success be our success! P.S. Gaj is the best."
Bryce

Project Manager
"Vic and the team at Infomaze are absolutely awesome to work with. Their price was fair and their professionalism is top notch. They spent more time waiting on me than I did them, and they were patient and courteous every step of the way. I would definitely recommend hiring them , and I will continue to use them for my future projects"
Jonathan

Project Manager
"I was very happy with the promises made and, more importantly, delivered. Quality code. Neat and organized. Ace assisted with the last tweaks to ensure I was a happy client. I would be happy to work with them again on my next project."
Gerhard

Project Manager
"The project thus far was not complicated and we are continuing to the next phase. My experience with Vik to date: Very good service – friendly and helpful with" high level of technical understanding and competence. Listens to what I want, makes suggestions where appropriate and delivers very quickly.