React Web Application Development
Hire affordable React.js developers to create fast and interactive user interfaces using a powerful and flexible library.

React Customisation Services
Hire ReactJS developers from Infomaze to build customized React apps with security, scalability, and advanced performance at affordable rates.

React Front End Development
Avail full benefits of React front-end development with multiple architectures, single-page applications, and real-time data exchange applications with react development services.

React UI/UX Development
Our skilled and experienced React.js developers build interactive UI/UX for real-time user experience across devices according to the latest design trends.

React Integration Services
We have a pool of React developers with expertise in developing the APIs and integrating them into diverse software applications.

React Plugin and Widgets Development
As a react development company, we have hands-on experience in React plugin development and React widgets development that extends applications' functionality and interactiveness.

React Migration Services
If you want to redeploy your existing web applications to React, hire affordable React.js programmers who can help you with an end-to-end migration with minimal costs and zero risks.

React Consulting Services
We bring in our deep knowledge in React to offer expert recommendations for result-driven solutions that will perfectly fit your business requirements.

React Support and Maintenance
Over the years, we have offered various react development services, including 24/7 React support and maintenance services for all the scenarios, queries, and problems.

React Component Library Developer
For best implementation practices, react developers for hire build modular React component libraries with isolated component rendering, tests, and rich documentation.
Infomaze's Affordable and
Flexible Hiring Modules
We are flexible in offering our services, solutions, and developers per your business needs. Hire full-stack react developers and choose a full-time, part-time plan that meets your project needs.
Our fixed-cost module will deliver quality solutions at an agreed cost. Check out our hiring modules for React developers, and share your requirements. We can reduce your fixed cost and deliver the best solutions for your needs.
Hire Our Team Now

Fixed Cost Project Based
Engage us to work on your project on a fixed-cost basis. We need the project requirement, and our team can take it from there. Projects are delivered on a milestone basis and undergo a testing process before providing a well-written and tested solution.

Hire React Programmers
Hire React development team or developer for your project needs and engage us weekly, monthly, or long-term. You can start with a trial task and hire the team based on the results. The cost gets more competitive with the duration of the engagement. Based on the project, we recommend the best team with similar experience to deliver top-notch results.

Hire Team on Demand
Often you may not require a full-time or a part-time team to work on a task or project for your React application. This model lets you hire full-stack react developers on demand and takes care of immediate or urgent needs. Our team of React developers for hire can start immediately in a strategic and organized manner.
Steps to Follow to Hire React.js Developer
Share Project Requirements
Do you have a creative application in mind to be developed that is scalable, secure, and highly functional? If yes, share your ideas.
01
Hire React.js Developer
Screen our talent pool and choose from a list of our React developers' profiles to work on your particular project.
02
Get the Project Completed
We will keep you in the loop during the entire development process from designing, coding, project management, and QA.
03
QA & Testing
Once the project is complete, we will run meticulous QA (Quality Assurance) tests on your solution for a successful implementation.
04
Hire React.js Developers for Web App Development for all Industrial Sectors
The profound knowledge and experience in developing web applications by our ReactJS developers qualify Infomaze as one of the top React development companies with excellent project management specifically for any industrial sector. Some of the industries we have provided applications to fit their needs specifically are as follows:
Healthcare

Healthcare

Hire React development team to develop digitally intelligent web applications that comply with regulatory standards.

Travel & Tourism

Travel & Tourism

Our ReactJS development team understands the industry terms and provides travel applications that cater to your growing business.

Education & E-Learning

Education & E-Learning

React developers for hire build innovative and beneficial eLearning solutions development that enhances productivity.

Logistics & Transport

Logistics & Transport

Hire full-stack react developers to handle scalable logistic and transportation software development for real-time tracking, analytics, and management.

Retail & Ecommerce

Retail & Ecommerce

Hire React development team or developers to work on your futuristic retail and eCommerce solution to stand out from competitors.

Media & Entertainment

Media & Entertainment

With real-life experience developing an entertainment app, our ReactJS programmers handle any complex application development.

Supply Chain

Supply Chain

Hire full-stack react developers or our development team to develop end-to-end supply chain management solutions at affordable rates.

Food & Beverage

Food & Beverage

From manufacturing, and packaging to transportation, get full automation with a custom application developed by hiring our dedicated ReactJS developers.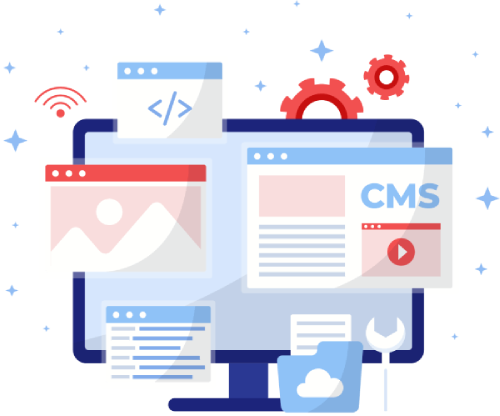 Why Hire React Developers
from Infomaze?
Our ReactJS developers for hire employ industry-standard practices to deliver robust, secure, and scalable ReactJS development services.

The React.js developers carry expertise in building business-specific ReactJS solutions, from single-page applications, enterprise-level applications, real-time web apps, multiple architectures, and React dashboards, to name a few.

As a renowned React development company, we have worked on projects with high-level complexities for small, medium, and large enterprises.

Our full-stack react developers build innovative, dynamic, lightweight apps for attractive UI and UX with the help of React API libraries.

Empowering organizations with an optimized business solution since 2002 with custom app development for all shapes and sizes of industry verticals.

Offshore software development with remote ReactJS developers helps ward off unnecessary costs and wastage of resources.

Effective and proven project management strategies with the highest level of security.

Hiring offshore React developers from an ISO 9001:2015 and ISO/IEC 27001 certified company ensures secure solutions and timely delivery.
Discuss Engagement Module
Technical Skills You Can Procure by Hiring Our React Developers
Disclaimer: All rights belong to the owner. No Copyright or Trademark Infringement Intended.
Salvatore

Project Manager
"Infomaze is the best technology partner any business could ask for, they go above and beyond to satisfy my business needs and they will do research and develop anything you need. I will never switch to any other company, may your success be our success! P.S. Gaj is the best."
Bryce

Project Manager
"Vic and the team at Infomaze are absolutely awesome to work with. Their price was fair and their professionalism is top notch. They spent more time waiting on me than I did them, and they were patient and courteous every step of the way. I would definitely recommend hiring them , and I will continue to use them for my future projects"
Jonathan

Project Manager
"I was very happy with the promises made and, more importantly, delivered. Quality code. Neat and organized. Ace assisted with the last tweaks to ensure I was a happy client. I would be happy to work with them again on my next project."
Gerhard

Project Manager
"The project thus far was not complicated and we are continuing to the next phase. My experience with Vik to date: Very good service – friendly and helpful with" high level of technical understanding and competence. Listens to what I want, makes suggestions where appropriate and delivers very quickly.