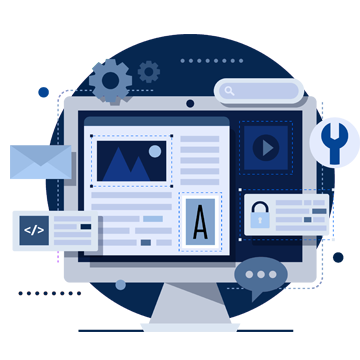 Web App Development
Our qualified offshore web developers build secure and result-driven web apps for businesses that integrate with their existing solutions and sync data sources in real-time using PHP, Dot Net, and more.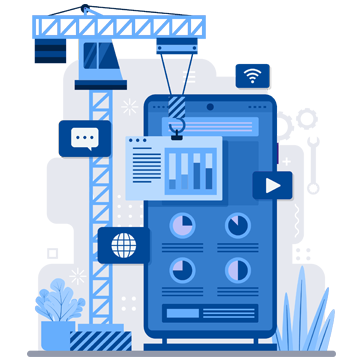 Mobile App Development
We provide mobile app development specialists experienced in building enterprise-level, GPS-based, travel-based FSM and deliver high-performing mobile applications by enforcing agile development methods.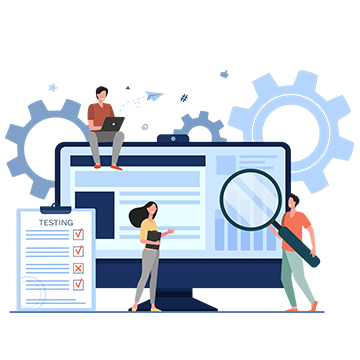 Quality Assurance Testing
Our dedicated offshore development center team carries out multiple tests to ensure that the custom software solutions are secure, error-free, robust, efficient & scalable.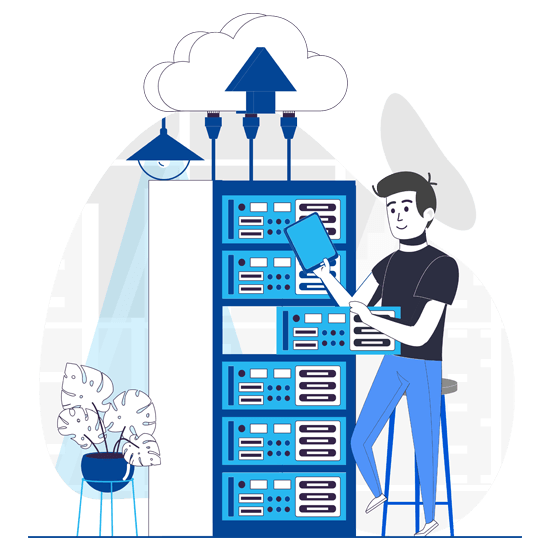 Cloud Migration
Being a leading cloud migration expert handling Azure, Google Cloud & AWS, our offshore software development team can help you achieve a seamless cloud computing & hassle-free cloud journey.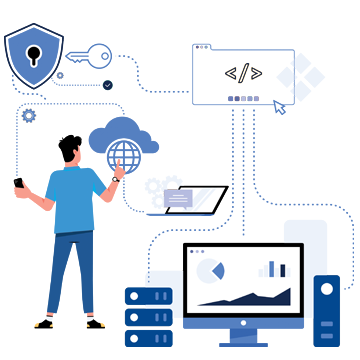 Application Migration
With our custom application migration services, we effectively scale your business applications and resolve security threats, application downtime, low performance, scalability issues & limited flexibility.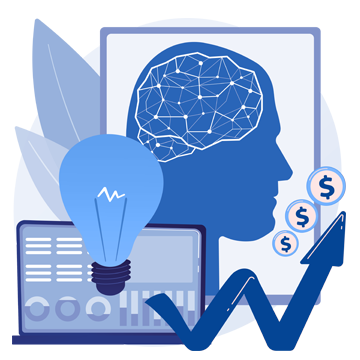 Business Intelligence
Our business intelligence advisors help organizations manage, extract, and analyze data with secure data mining techniques to make critical industry decisions.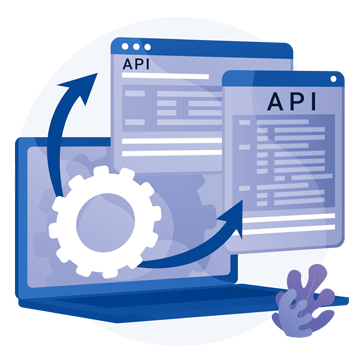 API Integration
Our API integration services incorporate REST, SOAP, JSON, and other communication methods & worked on API integrations of various sorts to boost clients' productivity over the years.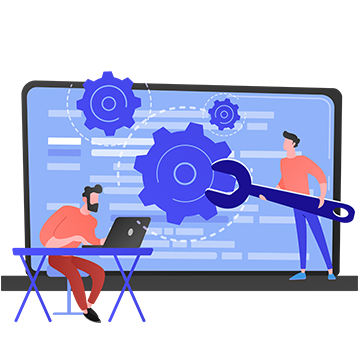 Zoho Customization
Our Zoho development team provides efficient applications with performance & automation in your business with Zoho integration, customizations, data migration, integration, app development, consultation service & much more.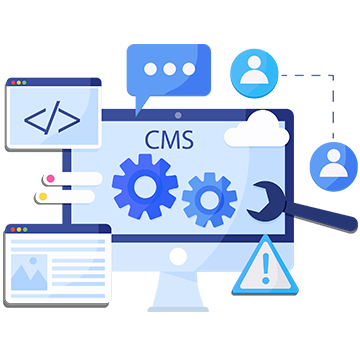 CMS Development
Get Custom CMS Development Services at affordable prices to enhance your business outlook with hands-on experience in multiple open source Content Management Systems including WordPress, Sharepoint, & Magento, to provide avant-garde enterprise CMS solutions.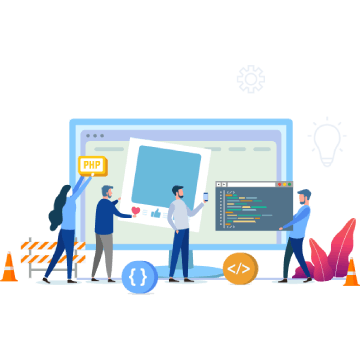 Laravel Development
Our offshore software development center in India develops high-quality feature-rich websites using PHP with unique & creative Laravel template designs to deliver an excellent user experience (UX).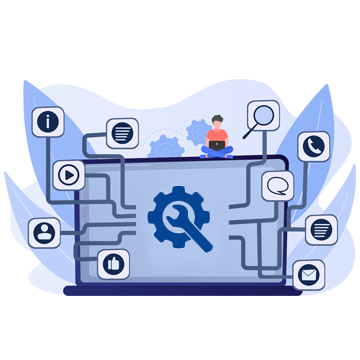 IoT Application Development
Our IoT developers from Infomaze creates top-notch & feature-rich IoT applications on the various OS to bridge gaps between applications with custom IoT gateways.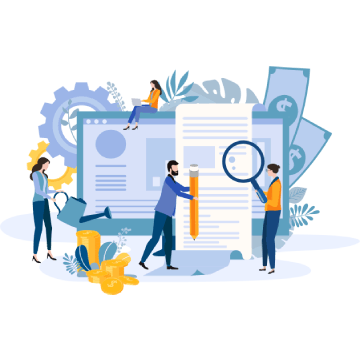 Microsoft Power BI
Get real-time inputs from data sources and insightful analytics by hiring Microsoft power BI developers who customize dashboards, including DOMO & Klipfolio. We provide the best service to take your enterprise to the next level using power BI.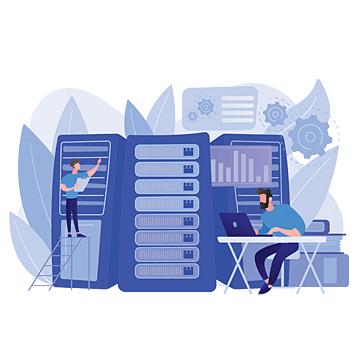 Database Development
Streamline workflows and unlock understandings into business data with our unmatched database development service to provide comprehensive database solutions tailored to your specific business needs.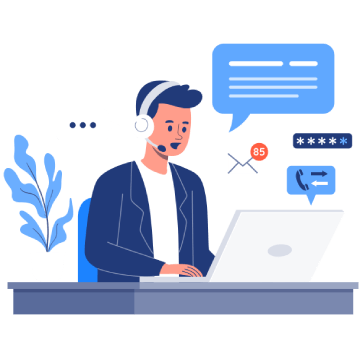 IT Help Desk Solutions
We provide IT help desk solutions to resolve clients' tickets in almost no time and get 24x7x365 days of complete support to achieve productivity.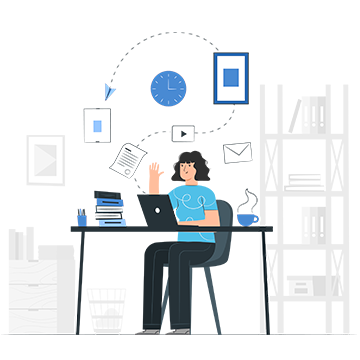 Back Office
Our back-office service involves maintaining records, handling operational tasks, providing admin support, & organizing data & information depending upon the company to maintain a beneficial business workflow.
Infomaze's Affordable and
Flexible Outsourcing Modules
Infomaze is an offshore software development company that has proven its ability in theory and practice, including development, integration, testing, publishing, and documentation as per your expectations.
We are a reliable & trusted offshore software development company with a faster turnaround time. Our custom offshore development services deliver business-centric development services to national & international clients, building performance-oriented web & mobile applications to increase their ROI.
Start Conversation

Project basis
Our dedicated offshore development center is equipped with skilled developers who work on a project basis and let our offshore team know your project needs. Projects are completed on a milestone basis & go through multiple testing stages before delivering practical software.

Agile Methodology
With this engagement module, we follow the agile process throughout the software development cycle & will be available on-demand to take care of any urgent requirements to complete your unique project.

Hire Part/Long Term
Our experienced software developers work on your projects part or full time with our flexible engagement modules. We offer the most talented team with similar technology experience to deliver top-grade results based on the job.
Process followed by our offshore software development company
The process of offshore development services is pretty straightforward. And we deliver the most flexibility to suit your requirements and smoothen your business operations with our in-house development team.
Talk to our ODC Expert NOW!
Contact us today to know how our offshore development service will minimize your risk & investment and ensure technical & operational efficiency while taking the load off your shoulders.
Build Your ODC
A Quick Peek at the Industries Our Dedicated Offshore Development Center Has Worked On
eCommerce

eCommerce

Our dedicated offshore development center delivers the best web and mobile app customizations & integration along with eCommerce platform development.

Photography

Photography

Handle your photography business flawless with the help of our offshore development team for hire and customizations in your web & mobile software development solution.

Foodservice

Foodservice

Get ultimate customer delight in your unique foodservice industry by customizing delivery apps and other web solutions. Hire an offshore development center.

Solar

Solar

Automate your customer relationship and record management to get the ultimate benefits in your solar industry business from hiring an offshore development center in India.

Legal

Legal

Manage all of your data dumps & keep clients' confidentiality secure with offshore development services, and efficiently handle your law business's workflow.

Consulting

Consulting

Have all the essential information at your fingertips and operate your consulting enterprise from one customized website. Hire offshore development services to work on your project now!

Telecommunication

Telecommunication

Our offshore development services have experience working on mobile telecommunication applications and get customizations per your business needs.

Construction

Construction

From contracts, asset management, and workflow, manage all your construction industry with ease. By employing an offshore software development company in India, manage all your assets in your corporation.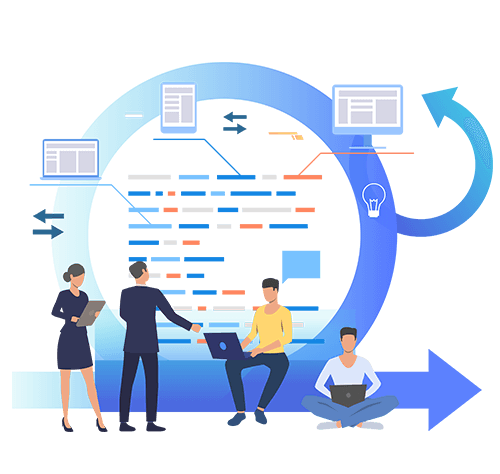 Why Choose Infomaze for
Offshore Development Services?
Infomaze is an ISO 9001:2015 certified & ISO 27001 accredited company, and we take privacy & quality very seriously & sign NDAs and follow them precisely.

We have a flourishing track record of 20+ years in setting up the offshore development center for various MNCs worldwide, including Fortune 500 companies.

We monitor & access the progress of your projects in real-time with our efficient evaluation & detailed reporting methods. Our specialists believe in yielding quality results & desire to settle for nothing less than excellence.

Our offshore development services can better evaluate the risks associated with the projects as an integral part of their business. While outsourcing a project, both firms can decide on risk management & share accountabilities.

We strictly follow the project timelines set during design, planning, testing, development & deployment. With in-house & offshore team cooperation, we can deliver the project faster & better.

Time zone difference with the ODC can be advantageous if appropriately managed. Collaboration with a dedicated offshore development center can assist 24-hour workday, where either the offshore team or in-house team is always working on the project.

We offer the right size offshore development team of project managers, designers, developers, testers & marketers who have hands-on experience in the latest technologies & domain knowledge to handle complex IT requirements.

Our ODC follows agile methodologies for iterative & collaborative development with regular calls on skype, sprints & review meetings to maintain bug-free codes by using continuous integration & testing.
Salvatore

Project Manager
"Infomaze is the best technology partner any business could ask for, they go above and beyond to satisfy my business needs and they will do research and develop anything you need. I will never switch to any other company, may your success be our success! P.S. Gaj is the best."
Bryce

Project Manager
"Vic and the team at Infomaze are absolutely awesome to work with. Their price was fair and their professionalism is top notch. They spent more time waiting on me than I did them, and they were patient and courteous every step of the way. I would definitely recommend hiring them , and I will continue to use them for my future projects"
Jonathan

Project Manager
"I was very happy with the promises made and, more importantly, delivered. Quality code. Neat and organized. Ace assisted with the last tweaks to ensure I was a happy client. I would be happy to work with them again on my next project."
Gerhard

Project Manager
"The project thus far was not complicated and we are continuing to the next phase. My experience with Vik to date: Very good service – friendly and helpful with" high level of technical understanding and competence. Listens to what I want, makes suggestions where appropriate and delivers very quickly.