QuickBooks is closing its operations in India. If you want to migrate to another accounting software from QuickBooks, Click to know more.

QuickBooks Legacy System Integration
If you are running your accounting on an excel sheet, CSV, or XML format, integrate your legacy accounting system to QuickBooks Online or Desktop to gain insightful solutions to your financial system challenges and boost productivity.

QuickBooks Migration Service
Many applications without migration with other financial suite software software are complex and painful situations at times, involving a lot of human efforts and resulting in human errors. Migrate your existing accounting software to QuickBooks Online or QuickBooks desktop.

QuickBooks Linking Service
Whether you need a QuickBooks Online or QuickBooks Desktop single user, or multiuser, we can help in cloud-hosted solution with external linking services to automate business transaction data synchronization.

QuickBooks Customizations
Our QuickBooks online developer can build custom applications that can interface with QuickBooks in real-time and provide customization options regarding the business process requirements.

QuickBooks Bookkeeping Service
Step up your bookkeeping service further with Infomaze advanced QuickBooks development service and experience implementing QuickBooks across various industry verticals.

QuickBooks Data Import/ Exports
Many businesses use MS Access or Excel files data format to capture information. QuickBooks desktop developer provides Imports/ Exports solutions from various data formats like CSV, Excel, or XML from your current software to another financial suite.

QuickBooks Custom Report Service
QuickBooks Online or Desktop version has a lot of built-in reports that may not fulfill the business requirements. Infomaze QuickBooks developers for hire design custom reports such as custom statements, sale count monitoring, and more.

QuickBooks Consulting
Our QuickBooks development consultants can aid in every aspect of QuickBooks integration services, including inventory cleanup, system design, workflow, business process, and much more.
I was planning to migrate to QuickBooks Online accounting software because I struggled to connect my QuickBooks Desktop with my ERP until I found Infomaze Team. Infomaze QuickBooks specialists helped me with my requirements and solved my issue in no time. I never wanted to move to Online, and their solution helped me retain my QuickBooks Desktop version. Thank you, team Infomaze.
Infomaze's Affordable And
Flexible Hiring Modules
We are flexible in offering our integration and migration services, solutions, and developers per your business requirements. Hire QuickBooks developers and choose a full-time, part-time, or on-demand plan that meets your project requirements.
Do you intend to work on a fixed-cost basis? Fret not; our fixed-cost module will provide top-notch quality solutions at an approved cost. Enjoy cost savings when we provide the first-in-class quality QuickBooks integration services per your business requirements.
Hire Our Team Now

Fixed Cost Project Based
Employ us to work on your QuickBooks development project on a fixed-cost basis. We need the project necessities, and our experienced team can take them from there. Your projects are delivered on a milestone basis and undergo a stringent QA process before providing a well-written and tested solution.

Hire QuickBooks Expert
Hire QuickBooks developer(s) for your project requirements and employ us weekly, monthly, or long-term. You can start with a trial task and engage the team based on the developments. The price gets more competitive with the course of the engagement. Based on your unique project, we recommend a top-notch team with the equivalent experience to deliver the best results.

Hire Team on Demand
You may not require a full-time or a part-time team to work on a job or project for your accounting application. This model allows you to engage our team on demand and care for urgent needs. Our team of QuickBooks developers for hire can start instantly in an organized and strategic manner.
Project Management Process, our QuickBooks Developers follow:
Share Project Requirements
Do you have a creative and progressive application in mind to be developed that is secure, scalable and robust, and highly functional? If yes, share your ideas.
01
Hire Our QuickBooks Developer?
Screen our skilled, experienced pool and choose from our QuickBooks Desktop or Online developers' profiles list to work on your special project.
02
Get the Project Completed
We will keep you in the loop during the development and bookkeeping process from coding, designing, project management, and QA.
03
QA & Testing
Once your QuickBooks integration service is complete, we will run detailed QA (Quality Assurance) tests on your software for thriving implementation.
04
Hire QuickBooks Online or Desktop Developer Experienced in Various Industry Verticals
Construction

Construction

Perform smooth accounting transactions in your construction business by integrating all your financial processes to QuickBooks Online or Desktop versions.

Retail

Retail

Streamline your retail business by managing with QuickBooks integration services that align your financial inventory, sales, and accounting solutions.

Legal

Legal

Choose our QuickBooks integration services to migrate your QuickBooks Desktop to other accounting software to streamline your law practice administrations.

Accountants

Accountants

Organize your clients' books and your client list efficiently with QuickBooks integration services and connect to QBD, CRM, ERP systems, and more.

eCommerce

eCommerce

Automate and manage your online store bookkeeping process seamlessly with QuickBooks Online accounting software. Talk to our professionals now.

Real Estate

Real Estate

Maintain an organized tax regulation-compliant property and client list to manage your bookkeeping process with QuickBooks development service.

Healthcare

Healthcare

Set up and streamline your healthcare business to enhance staff payroll management by integrating your QuickBooks software accounting and HRMS.

Wholesale & Distribution

Wholesale & Distribution

With QuickBooks Online developers and integration service, you can easily handle your financial process of goods effectively for wholesale and distribution for B2B or B2C consumers.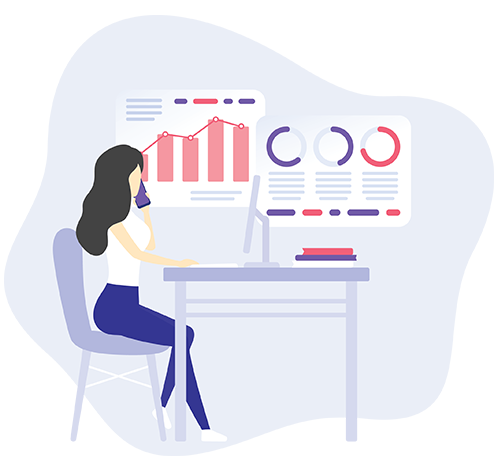 Why choose Infomaze to Hire QuickBooks Developers?
When you hire QuickBooks integration services, we provide ease of use, high-quality service, and several add-on features with additional benefits at low operating costs.

We sign relevant NDAs to access your data and follow international best practices to safeguard your data and timely project delivery.

We provided service using all software's latest and legal versions to provide seamless integration with other codes and APIs of various projects'.

Our QuickBooks developers for hire have experience handling diverse business accounting needs to provide you with a meticulous solution at cost-effective prices.

We aspire to stand out from competitors by delivering our best QuickBooks accounting services with a fast turnaround time and customizing the applications to fit your business needs.

Our experienced team enables you to access your financial details and books anywhere, anytime, at your fingertips through secure web access.

All our hired developers and staff work at state-of-the-art infrastructure facilities using the latest tools, technologies, and software with uninterrupted power supply and network connectivity.

Infomaze is an ISO 9001:2015 and ISO/IEC 27001 accredited company. We believe in the principles of yielding solutions of the best quality that improve your financial and overall business health.
Discuss Engagement Module
Salvatore

Project Manager
"Infomaze is the best technology partner any business could ask for, they go above and beyond to satisfy my business needs and they will do research and develop anything you need. I will never switch to any other company, may your success be our success! P.S. Gaj is the best."
Bryce

Project Manager
"Vic and the team at Infomaze are absolutely awesome to work with. Their price was fair and their professionalism is top notch. They spent more time waiting on me than I did them, and they were patient and courteous every step of the way. I would definitely recommend hiring them , and I will continue to use them for my future projects"
Jonathan

Project Manager
"I was very happy with the promises made and, more importantly, delivered. Quality code. Neat and organized. Ace assisted with the last tweaks to ensure I was a happy client. I would be happy to work with them again on my next project."
Gerhard

Project Manager
"The project thus far was not complicated and we are continuing to the next phase. My experience with Vik to date: Very good service – friendly and helpful with" high level of technical understanding and competence. Listens to what I want, makes suggestions where appropriate and delivers very quickly.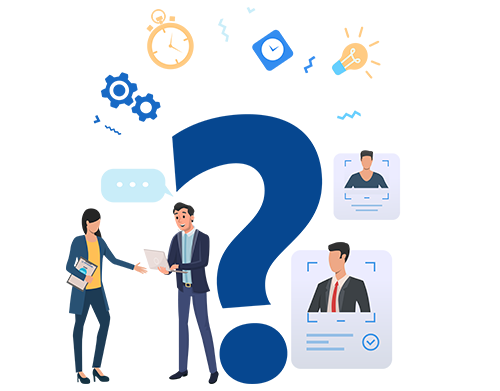 FAQs While Hiring QuickBooks Developers
When you work with Inofomaze, selecting a Quickbooks developer is simple. We have experts waiting to discuss your project needs and can assist you in locating the perfect developer for your unique project. Our developers are professionally interviewed and vetted, so you know you're getting a skilled and experienced developer who can harmonize with your team quickly.
Regarding development costs, it's vital to know that one developer can cost more than another. Many factors include years of expertise, seniority, and skills. All of our developers are heavily qualified and invite-only on our software. You can rest guaranteed that you're acquiring an expert coder.
We provide expert integration and migration services to QuickBooks Online or Desktop versions with the support of in-depth accounting knowledge and .NET MVC application development experience. Suppose you plan to migrate from your current accounting software (Zoho Books, Wave, Tally, FreshBooks, or more) to QuickBooks Online or QuickBooks Desktop. Think no more. Contact us today for smooth migration services without data loss.