Frequently Sought QuickBooks Desktop Integration Services
Get QuickBooks Desktop Integration Services and connect your QBD with any cloud-based applications with continuous and real-time sync to maximise your productivity.
Get QuickBooks Integration Services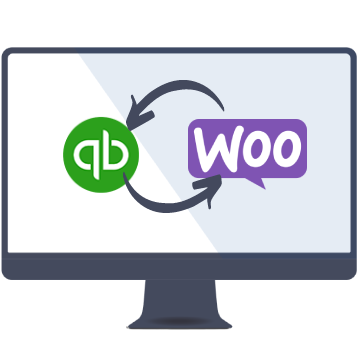 WooCommerce QuickBooks Desktop Integration
With our secure QuickBooks Desktop integration services, we connect your WooCommerce with your QuickBooks Desktop and help you attain the full benefits of automated bookkeeping, customers, orders, inventory management and more.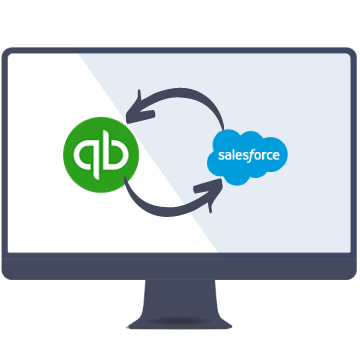 Salesforce QuickBooks Desktop Integration
Get real-time sync between your Salesforce and QuickBooks desktop and manage your customers, inventory, estimates, invoices, sales and sales orders with high efficiency and your business more profitably.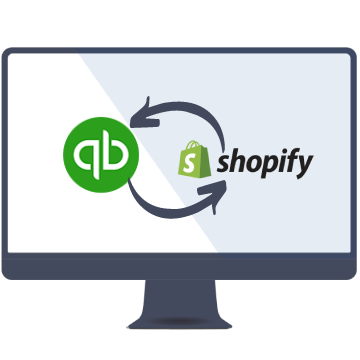 Shopify QuickBooks Desktop Integration
We help you customise your Shopify QuickBooks Desktop Integration by providing a secure and easy integration for real-time sync in customer, shipping, taxes and inventory, and improve your storefront customer service.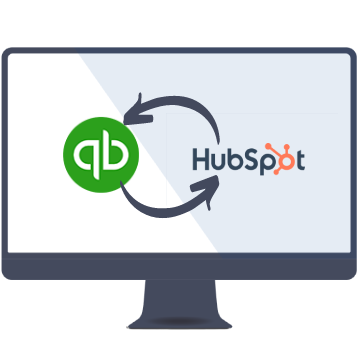 HubSpot QuickBooks Desktop Integration
Get your marketing, sales, customer service, and CRM on track with your accounting with the top-notch HubSpot QuickBooks Desktop integration that we provide and gain secure, hassle-free and real-time data sync.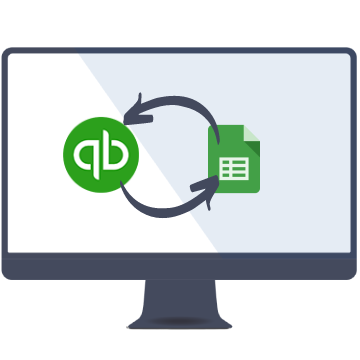 Quickbooks Desktop Google Sheets Integration
We help your Google Sheets records from sales, invoices, payments, customers, inventory, and more sync with QuickBooks desktop and customise it to facilitate uninterpreted sync with required custom formulas.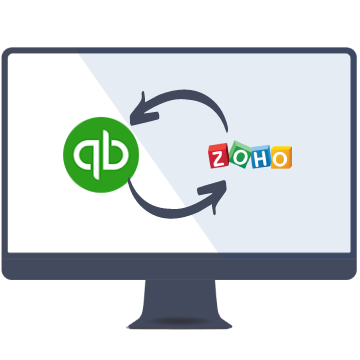 Zoho CRM QuickBooks Desktop Integration
Analyze trends, carry complex calculations, and transform your data into powerful business decisions with OLAP-based BI system solutions. Experience business-focused, trustworthy, and multidimensional data and increase your business ROI.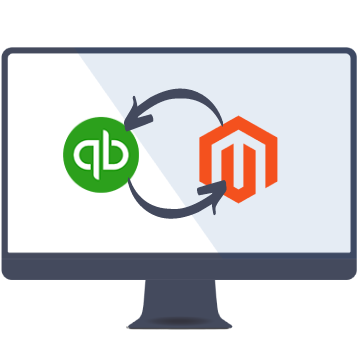 Magento 2 QuickBooks Desktop Integration
Improve your revenue and Magento 2 store management by using our QuickBooks Desktop integration services, through which we automatically sync your products inventory, sales order, inventory with QuickBooks Desktop.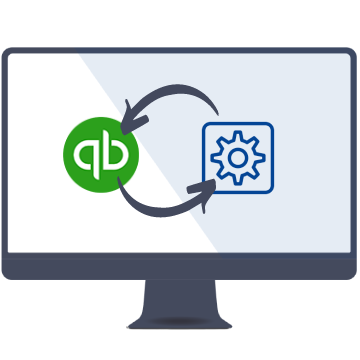 Quickbooks Desktop Integrated Applications
Connect your custom applications or your existing ERP, HRMS, Credit-Card/ payment systems, DBMS, POS Systems, Shipping Software, BI, CRM, to name a few, with QuickBooks Desktop Now. Talk to our QBD Specialists.
Our QuickBooks Desktop Integration Services: Case Study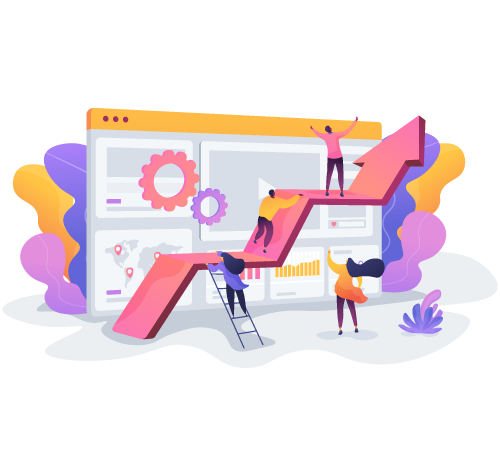 QuickBooks Desktop and Klipfolio Dashboard Integration.
Having all the accounting data on QuickBooks desktop while the data from different applications stayed divided, reaching a business decision after referring to various data sources made the whole process complicated and time-consuming. We provided efficient QuickBooks Desktop integration services to connect the client's QBD with Klipfolio Dashboards and other applications.
---
Industry Covered:

The client is into the distribution of bath fitting and plumbing accessories to a varied clientele, including commercial and residential setups and accumulated an enormous amount of data from their everyday business.

The Client:

The client handling massive data every day from serving their customers wanted to simplify their accounting business decisions with an insightful dashboard. They came to us with the requirement that they did not want to move to QuickBooks Online and retain QuickBooks Desktop. We seamlessly integrated QBD with Klipfolio Dashboards to help them reach business decisions in almost no time.
Read More
How we Work?
If you consider getting QuickBooks Desktop integration services, we understand your business needs and provide them in the best way. We integrate your QBD to third-party cloud applications with data sync in real-time. Our business analysts and developers work together to ease your business flow with smooth QBD integrations.
Share project requirements
Get the project completed
Talk to our QBD Specialists Now!
Get an integrated environment and real-time data sync with the help of our QuickBooks Desktop integration services. Discuss your requirements with us, and we will take it from there.
Get QBD Integration Services
QuickBooks Desktop Integration Services for Various Industry Verticals
Construction
Achieve smooth accounting in your construction business by integrating all of your business applications to QuickBooks Desktop now.
Retail
Simplify your retail business handling with our QuickBooks Desktop integration services that align your accounting, inventory and sales.
Law Firms
Opt our QuickBooks Desktop integration services to integrate your QBD with your law practice management software now.
Accountants
Manage your clients' books and your client list effectively. Get QuickBooks Desktop integration services to connect your CRM, QBD and more.
eCommerce
Automate your online store bookkeeping with QuickBooks Desktop integration services. Talk to our experts now.
Nonprofit
Make your QuickBooks Desktop the best nonprofit accounting software solution with unique QBD integrations.
Medical Practice
Set up a seamless medical practice, get enhanced payroll management by integrating your QBD with your HRMS.
Wholesale & Distribution
With QuickBooks Desktop integrations, manage your wholesale and distribution B2B business easily.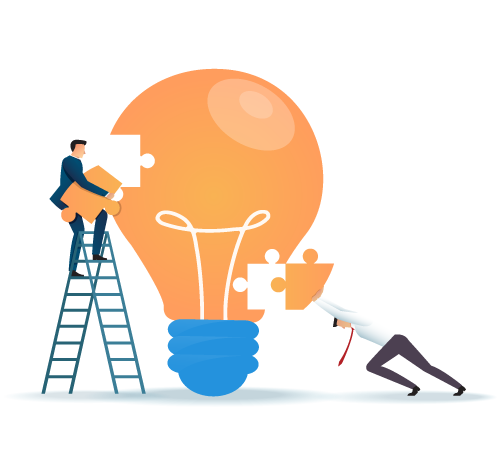 Why choose Infomaze for
QuickBooks Desktop Integration Services?
Our QuickBooks developers for hire are well-versed in handling the QuickBooks Web Connector (QBWC) and the QuickBooks SDK and providing efficient QuickBooks Desktop integration services.

From having to draw business conclusions from various platforms, be it your CRM, ERP and more, we help you create a single environment to operate your business and a way to arrive at business insights quickly.

Eliminate interdepartmental silos with the integrated system and avoid losses in production, distribution, inventory management or at any stage of your business life-cycle.

You get a 0% data loss and get secure QuickBook Desktop integration services that ensure no threat from harmful malware.

Being an ISO 9001:2015 and ISO/IEC 27001 certified company, you can also rest assured we handle your data is with the utmost care and provide superior quality QuickBooks Desktop integration services.

We provide integrations and customisations on top of it to accommodate your business needs and automate your business flow.

Our services come at a reasonable price, with marvellously impressive customer satisfaction as we believe the best approach to serving our clients is with a customer-centric attitude.

Salvatore

Project Manager
Infomaze is the best technology partner any business could ask for, they go above and beyond to satisfy my business needs and they will do research and develop anything you need. I will never switch to any other company, may your success be our success! P.S. Gaj is the best.

Bryce

Project Manager
Vic and the team at Infomaze are absolutely awesome to work with. Their price was fair and their professionalism is top notch. They spent more time waiting on me than I did them, and they were patient and courteous every step of the way. I would definitely recommend hiring them , and I will continue to use them for my future projects

Jonathan

Project Manager
I was very happy with the promises made and, more importantly, delivered. Quality code. Neat and organized. Ace assisted with the last tweaks to ensure I was a happy client. I would be happy to work with them again on my next project.

Gerhard

Project Manager
The project thus far was not complicated and we are continuing to the next phase. My experience with Vik to date: Very good service – friendly and helpful with" high level of technical understanding and competence. Listens to what I want, makes suggestions where appropriate and delivers very quickly.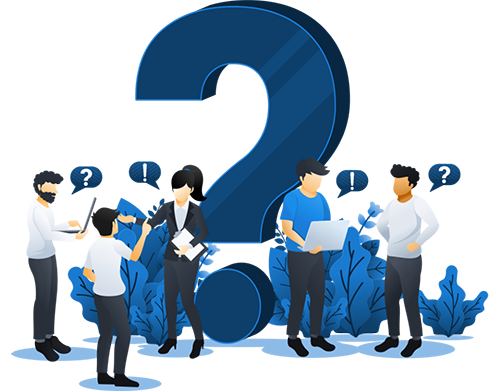 QuickBooks Desktop Integration Services - FAQs
With the help of our QuickBooks Desktop integration services, we help you automate your accounting through QuickBooks Desktop accounting by connecting it bi-directionally with cloud-based CRM, ERP, and other third-party applications and eliminate manual data entry and errors.
While providing QBD integration services, we work securely with QBDWC (QuickBooks Desktop Web Connector) and QuickBooks SDK and adhere to the security recommendations. While also being an ISO 9001:2015 and ISO/IEC 27001 certified company and assure 100% top-notch quality and security.
We offer consultation for QBD integration services free of cost with the help of our friendly QuickBooks Desktop consultants. Any queries that you may have are answered with extreme patience and clarity and help you decide. If you know what you want but are unsure how to get there, we will help you with that. Talk to our QBD experts now.