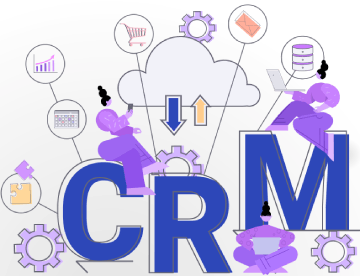 Pest Control CRM
Get the best of the in-built CRM specifically designed to fit the field services that automate the lead generation process and provides top-class customer service with customer information, just a search away. Get effective vendor management by linking the CRM to the purchase order module.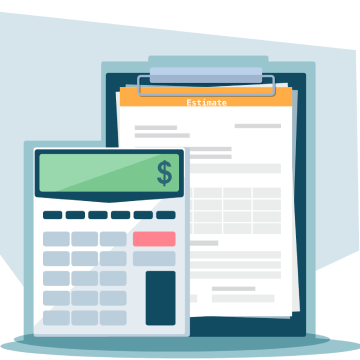 Systematic Quote Management
Generate automated, accurate, professional-looking, and white-labelled quote estimates with our pest control software as soon as a lead requests one through your website. The estimates generated consider all the resources required to fulfil your services, including chemicals and workforce.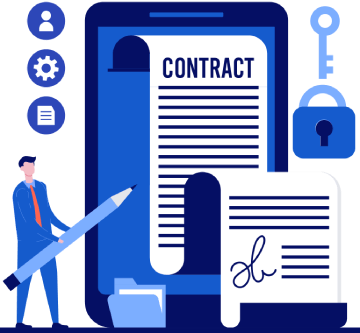 Job/Contract Management
Post quote approval, import client information and job requirements directly, create one-time or recurring jobs and manage contracts, from budgeting to invoicing with our pest control management software for smooth contract execution. Share the easily generated PDF contracts with your clients in a few easy steps.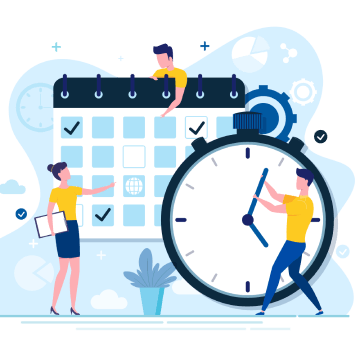 Service and Technician Scheduling
Our pest control scheduling software helps you provide top-notch services, from swift response to customers to staying organised while technician scheduling. Never miss an appointment or double-book technicians, with the reminder alerts and custom technician availability dashboards.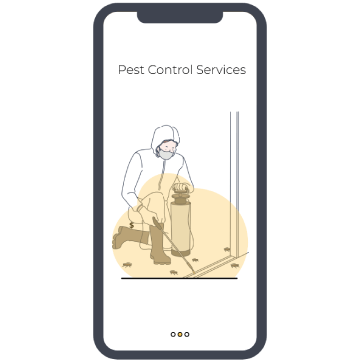 Mobile Fieldwork Updates
The mobile pest control software lets your customers and technicians fill customer feedback and site survey forms, respectively, along with on-site image uploading options, to provide insightful reports.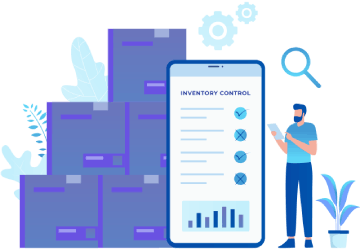 Inventory Management
Our pest control software does everything from cataloguing to monitoring the goods stored, utilised and returned to the inventory after use, preventing loss while restocking chemicals and tools. Effective inventory management, including chemical usage tracking and reporting, helps you always stay compliant with the EPA regulations.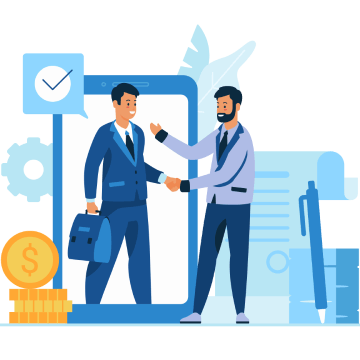 Purchase Order Management
With the pest control business software for purchase order management, you have secure access to supplier details, delivery details, including address, delivery status, tracking and more. Once the items get delivered, move the items to or update the inventory.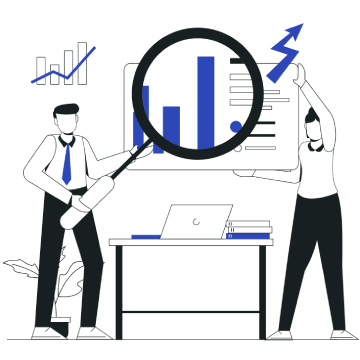 Dashboard and Reporting
Get customisable and personalised dashboards to view pest control- business management software reports for every module. Get detailed reports in the tabular or summary view, edit, export, print, or delete them and get an effective report management system for you to reach impactful decisions.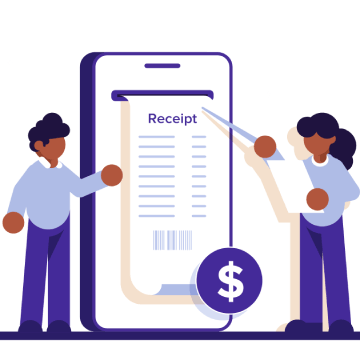 Payment automation
Using our pest control software, automate payment of bills by your customers and to your vendors by integrating the invoice manager, accounting for your enterprise, saving up time and other resources. We integrate your existing accounting software or any third-party accounting software, including QuickBooks, Sage, MYOB, Zoho Books and set up multiple payment modes.
Our Pest Control Services Case Study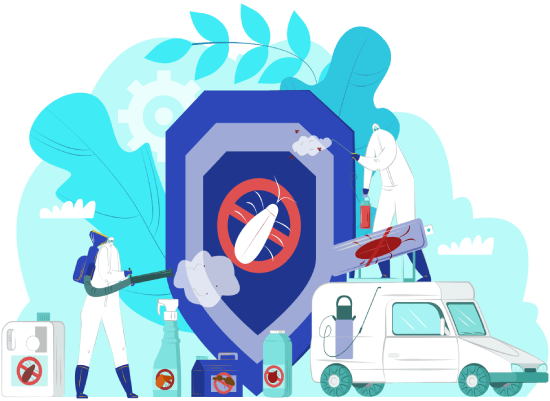 The Efficient Pest Control Management Solution for a Middle East Company
The client is a leading pest control service provider for residential and commercial units. Initially, the client maintained their customers and technician visitations data on a regular spreadsheet file. With the business expanding, their operations demanded an intelligence system to manage their day-to-day business efficiently.
With our in-house solution explicitly designed to match their workflow, the client improved the quality of their service, customer satisfaction and performance efficiency; reduced workforce energy and overall cost expenditure. The implementation of the solution helped our client to increase their profit margin and get better ROI.
View Details
Are you ready to get started?
Get in touch for a free consultation and discuss your unique project details. We understand every business is unique and can build custom solutions that perfectly fit your business processes.
Get Pest Control Software
Other Field Service Industries for Which we Provide Business Management Solutions
Electrical

Electrical

With innovative features to schedule electrical services for your customers and manage them, get one solution for ALL.

Computer Hardware

Computer Hardware

Manage all of your computer hardware services seamlessly! Get the best FSM (Field Service Management) software now.

Recycling

Recycling

Automate contract management, scheduling and more for your recycling business with our FSM solution.

Cleaning

Cleaning

From swimming pool to glass cleaning services, get customised FSM with an advanced CRM and more.

Housekeeping

Housekeeping

Get the best cloud-based housekeeping services management software to provide guaranteed high-quality customer satisfaction.

Landscaping

Landscaping

With the landscaping services - contract management software, you get rich features for a quote, job and purchase order management.

Property Maintenance

Property Maintenance

A property maintenance services software that takes care of the workflow management with a scheduler, CRM and more.

Others

Others

Is your field services industry not listed here? Reach out to us, and with our expertise, we deliver industry-specific solutions in almost no time.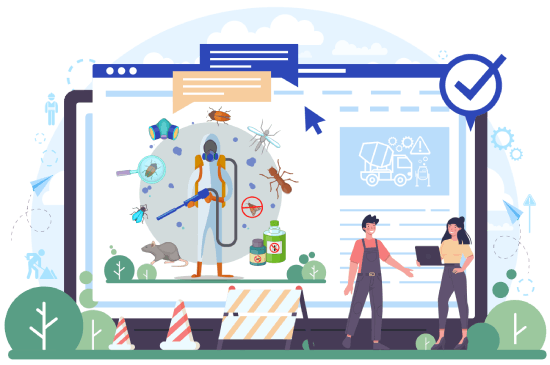 Why choose Infomaze for
your pest control business?
The pest control software built in-house is SaaS-based and is usable anywhere and anytime.

You can work on growing your business at all times effortlessly with the paperless, organised and automated system.

The solution is regularly updated with additional features that improve the functionality.

As the solution is designed specifically for pest control services, not many customisations are required to fit your business needs precisely.

You get a highly secure, scalable and cloud-based pest control - business management software to manage your pest control services effectively.

We ensure an easy transition from your existing business management software to the pest control services specific business management software with no data loss, not affecting your everyday business and provide result-driven migration.

With the pest control software API, we provide innumerable integrations.

Certified partners with AWS, Azure, and Google Cloud. We streamline data backup on the cloud securely.

We don't ever quit on our clients, provide aftersales support, and guarantee 100% satisfaction.
Salvatore

Project Manager
"Infomaze is the best technology partner any business could ask for, they go above and beyond to satisfy my business needs and they will do research and develop anything you need. I will never switch to any other company, may your success be our success! P.S. Gaj is the best."
Bryce

Project Manager
"Vic and the team at Infomaze are absolutely awesome to work with. Their price was fair and their professionalism is top notch. They spent more time waiting on me than I did them, and they were patient and courteous every step of the way. I would definitely recommend hiring them , and I will continue to use them for my future projects"
Jonathan

Project Manager
"I was very happy with the promises made and, more importantly, delivered. Quality code. Neat and organized. Ace assisted with the last tweaks to ensure I was a happy client. I would be happy to work with them again on my next project."
Gerhard

Project Manager
"The project thus far was not complicated and we are continuing to the next phase. My experience with Vik to date: Very good service – friendly and helpful with" high level of technical understanding and competence. Listens to what I want, makes suggestions where appropriate and delivers very quickly.