.NET Full-stack Consulting
While you hire .NET full-stack developers from Infomaze, we provide consulting services that best serve your business purposes, delivering the .NET full-stack services.

.NET Full-stack Migration
If you have legacy applications and want to modernise or move to an upgraded version of the .NET framework from your existing .NET application, hire our .NET full-stack developers who get the job done seamlessly.

.NET Full-stack Development
From developing embedded systems powered with IoT, interactive web applications, windows GUI applications, web portals, scalable CMS to other full-stack .NET applications, you get top-notch development services. Hire .NET full-stack developers now.

.NET Full-stack Integration
Power your applications with the right integrations securely and attain robust .NET applications that provide business automation, improves efficiency by eliminating double data entries, low productiveness and more to take your business to the next level.

.NET Full-stack Database Management
From the correct protocols, conditional dependencies to the integration of the data securely from multiple .NET applications, hire full-stack .NET developers who know what they are doing to manage your databases.

.NET Full-stack Cloud Solutions
Hire .NET full-stack developers to get the best, robust, scalable applications with cloud support and benefit from the custom cloud solutions.
Infomaze's Affordable and
Flexible Hiring Modules
We are flexible in offering our services, solutions, and .NET full-stack developers as per your business needs.
Hire full-stack .NET developers and choose a full-time, part-time plan that meets your project needs.
Have an idea and need to work on a fixed cost basis? Fret not; our fixed cost module will deliver high-quality .NET applications at an agreed cost.
Check out our hiring modules for full-stack .NET developers for your web/cloud/mobile app development project requirements. We can reduce your fixed cost and deliver the best quality .NET solution for your business needs.
Hire Our Team Now

Fixed Cost Project Based
Engage us to work on your .NET application project development on a fixed-cost basis. We need the project requirement, and our team can take it from there, be it for .NET migration, integration and modernisation. Projects are delivered on a milestone basis and undergo a testing process before providing a well-written and tested .NET-based solution.

Hire .NET Developers
Hire a .NET developer or a team for your project needs and engage us weekly, monthly, or long-term. You can start with a trial task and hire the team based on the results. The cost gets more competitive with the duration of the engagement. Based on the project, we recommend the best team with similar experience to deliver top-notch results.

Hire Team on Demand
Often you may not require a full-time or a part-time team to work on a task or project for your .NET-based apps. This model lets you engage our team on demand and takes care of any immediate or urgent needs. Our team of full-stack .NET developers for hire can start immediately in a strategic and organised manner.
The .Net Project Management Process our Full-stack .NET Developers Follow:
Share Project Requirements
Give us a call or drop us a line and share your creative idea to help us understand your exact specifications.
01
Hire Full-stack .Net Programmers
Screen our talent pool and choose from a list of our full-stack .NET developers' profiles to work on your unique project.
02
Get the Project Completed
We will keep you in the loop during the entire development process from designing, coding, project management, and QA.
03
QA & Testing
Once the project is complete, we will run meticulous QA (Quality Assurance) tests on your solution for a successful implementation.
04
Hire Full-stack .NET Developers for various Industry Verticals
Travel Agency

Travel Agency

Hire .NET full-stack developers who bring you the first-in-class business management and automation .NET applications.

Bank and Financial

Bank and Financial

Get robust .NET-based, high-performing applications that serves banking and financial needs that provide excellent customer satisfaction.

Manufacturing

Manufacturing

Get a business performance efficiency boost with the workflow management software by hiring a full-stack .NET developer.

Real Estate

Real Estate

Maintain tax regulation-compliant property and client listing that eases your business processes with .NET applications. Hire full-stack .NET developers now.

Education

Education

Hire full-stack .NET developers who build robust .NET applications that provide quality education to the students and a coordinated administration.

eCommerce

eCommerce

Build unique, appealing and user-friendly eCommerce .NET applications with the help of our full-stack .NET developers for hire.

Healthcare

Healthcare

Get custom regulation-compliant .NET-based cloud applications, including ERP, CRM, HRMS, DMS for doctors and more. Hire us now.

Solar Industry

Solar Industry

Reach maximum potential and excellent customer satisfaction in your business with the niche-based .NET applications.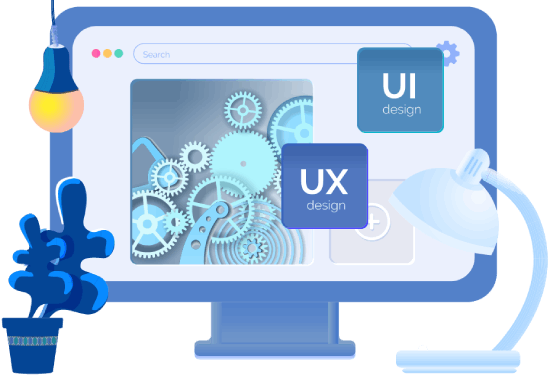 Why should you choose to
Hire Full-stack .NET Developers from Infomaze?
Our full-stack .NET developers for hire have worked on multiple projects for various industry verticals and built solutions that have changed businesses across the globe.
Experience and the expertise our full-stack .NET developers for hire possess comes with real-life overtime problem-solving experience. We provide solutions for all leading OS for both web & mobile versions.
Infomaze signs NDA with all its clients – making it safe and secure for the client to invest.
With excellent communication, straightforward execution, and upgradation suggestions for the solutions provided, you get 100% commitment to your project.
You get to interview our Dot NET full-stack developers before choosing them based on coding, other technical aspects, and the developer's friendliness. We will contact you with the best candidate based on your preferences.
Here are a few solutions that our developers have worked on:
Workflow Management System

Inventory Management System

Request For Quote (RFQ) System

Integration of MIS with accounting package and other third party API

Supply Chain Management System

Silverlight Interface

Knowledge-base Management

Pest Control Management

B2B Solutions with Online Ordering Option

Third-Party Integrations.
Discuss Engagement Module
Salvatore

Project Manager
"Infomaze is the best technology partner any business could ask for, they go above and beyond to satisfy my business needs and they will do research and develop anything you need. I will never switch to any other company, may your success be our success! P.S. Gaj is the best."
Bryce

Project Manager
"Vic and the team at Infomaze are absolutely awesome to work with. Their price was fair and their professionalism is top notch. They spent more time waiting on me than I did them, and they were patient and courteous every step of the way. I would definitely recommend hiring them , and I will continue to use them for my future projects"
Jonathan

Project Manager
"I was very happy with the promises made and, more importantly, delivered. Quality code. Neat and organized. Ace assisted with the last tweaks to ensure I was a happy client. I would be happy to work with them again on my next project."
Gerhard

Project Manager
"The project thus far was not complicated and we are continuing to the next phase. My experience with Vik to date: Very good service – friendly and helpful with" high level of technical understanding and competence. Listens to what I want, makes suggestions where appropriate and delivers very quickly.