The Virtual Assistance Services that we Offer:
Our virtual assistants have vast experience dealing with multiple industries and provide, from as small a task like data entry to managing administrative tasks. As a virtual assistance company, we value accuracy, client satisfaction, and privacy to a large extent and offer secure virtual assistance services.
Get Virtual Assistance Services
Administrative Assistance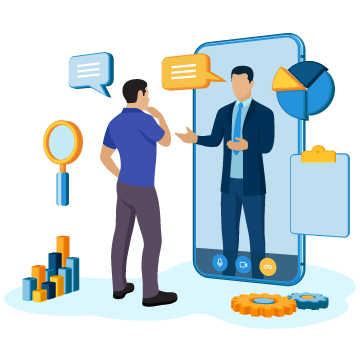 Why do you have to get all your administrative tasks done in-house and let your overheads take the hit?
Get a virtual personal assistant for your administrative tasks, cut down on admin costs, and maximise efficiency and productivity!
To outsource virtual assistance services to us helps you attain a better-organized work structure, better coordination between your tech team, sales, and clients for quick ticket resolving, amongst other advantages.
Email Management and Marketing Assistance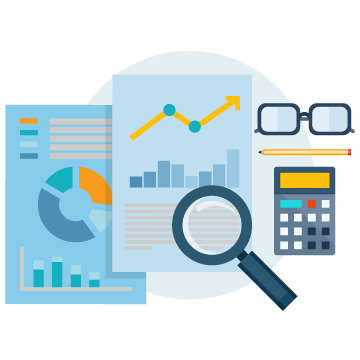 The right marketing campaign earns you the brand recognition you deserve.
When investing in a marketing team, go for a virtual assistant company with the experience of running successful campaigns and coming up with unique marketing strategies that suit one's business precisely.
Some of the Virtual Assistance services we provide includes:
Appointments, Scheduling & Event Bookings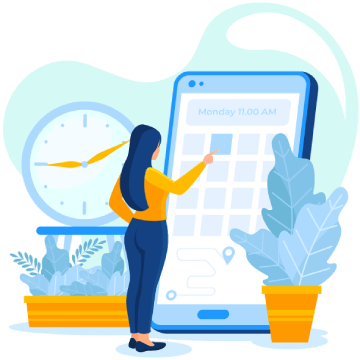 Never miss a meeting or sending out an important response to your business email!
Outsource virtual assistant services to take care of your appointment scheduling makes every day hassle-free.
Document, Filing & Record Management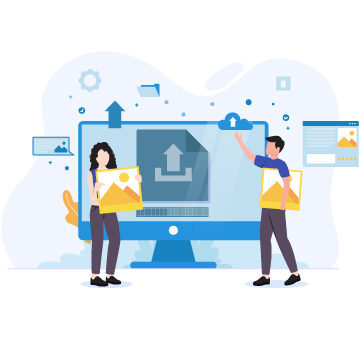 No more spending hours while trying to locate the right file!
Always get the information you need at your fingertips with the help of the virtual assistance services that sort and organise your documents and their filing.Record management for your order supplies, employee records, images, official documents to tag emails and categorise them is taken care of systematically to create a simple e-filing system.
Data Entry, Data Validations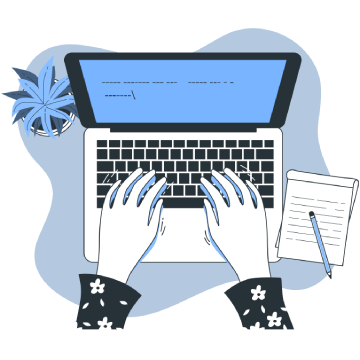 Spend more time making crucial business decisions while outsourcing your data entry processes to us.
Outsource virtual services as our virtual assistants carry out the data entry process seamlessly and accurately, propose data scrapping wherever necessary, and helps make data processing more effortless and less time-consuming, thereby increasing productivity.
Virtual Team Management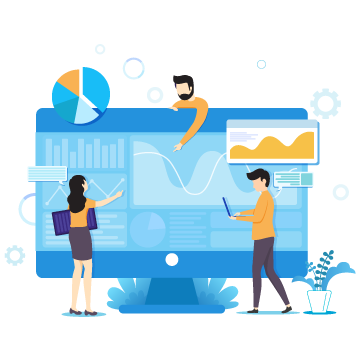 As a virtual assistance company, we ensure your virtual team is running smoothly and efficiently by following the steps given below:
Process followed in Hiring our Virtual Assistant Services.
The process of hiring our virtual assistants is easy. Just go through the following steps to hire a virtual assistant that fills your business needs and operations.
Talk to our VA Now!
Outsource VA services now to get the maximum benefit and exceptional performance efficiency in your business and put your energy in high impactful tasks.
Get Outsourced Virtual Assistants
Industry-specific Outsource Virtual Assistance Services we Offer
Infomaze provides the best, customised Outsource Virtual Assistance Services to all industry verticals from SMEs to large enterprises. We can build solutions for any industry as long as we have the right inputs.
Solar:
With the expanding business, get outsourced virtual assistance services to manage your solar installation business.
Real Estate:
Get outsourced VA services to handle data entry for listing property files, booking and confirming property visits and more.
Fintech:
Hire virtual assistants for your fintech company and provide top-notch customer service with transactional, enquiry and other services.
Manufacturing:
Get a virtual administrative assistant to manage your manufacturing business workflow seamlessly and efficiently.
Travel:
From flight reservations, transportation, hotel reservations to itinerary management, get an adequate job done by hiring a VA in your travel agency.
eCommerce:
Hire eCommerce virtual assistants to manage the day-to-day business from product trending and listing, customer service and order processing and more.
Healthcare
Healthcare virtual assistants manage clinical workflows, administrative tasks, and patient-oriented medical assisting and nursing 24x7.
Education:
Hire Virtual assistants to manage your administrative tasks for your educational institute and concentrate on providing quality educational services.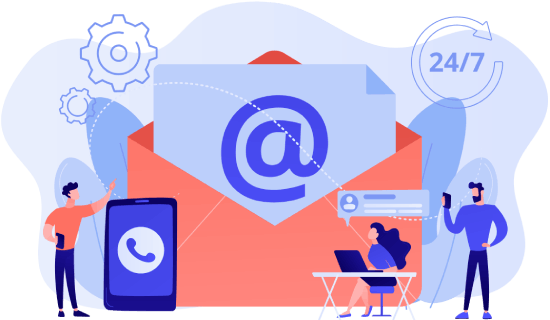 Why choose Infomaze to Outsource Virtual Assistance Services?
There is no shortage of options out there, and then why choose us over the other virtual assistant companies and freelancers?
The answer is simple. We just don't claim but get you the results that we promise. Our VAs are highly experienced, dedicated, motivated, and have a high creative IQ to design the best solution specifically for your business. With our virtual assistance services, get the below-mentioned benefits undoubtedly, to name a few:
Free your time and allot to high-impact tasks!

Remain stress-free, with no over-work.

Scale-up or scale-down resources according to your project needs.

Stay organised and Increase performance efficiency.

Salvatore

Project Manager
Infomaze is the best technology partner any business could ask for, they go above and beyond to satisfy my business needs and they will do research and develop anything you need. I will never switch to any other company, may your success be our success! P.S. Gaj is the best.

Bryce

Project Manager
Vic and the team at Infomaze are absolutely awesome to work with. Their price was fair and their professionalism is top notch. They spent more time waiting on me than I did them, and they were patient and courteous every step of the way. I would definitely recommend hiring them , and I will continue to use them for my future projects

Jonathan

Project Manager
I was very happy with the promises made and, more importantly, delivered. Quality code. Neat and organized. Ace assisted with the last tweaks to ensure I was a happy client. I would be happy to work with them again on my next project.

Gerhard

Project Manager
The project thus far was not complicated and we are continuing to the next phase. My experience with Vik to date: Very good service – friendly and helpful with" high level of technical understanding and competence. Listens to what I want, makes suggestions where appropriate and delivers very quickly.