How Integrating your Software with XERO can accelerate and organize your business
In current times, it is easy to start a business, but it takes much-planned effort to maintain and grow the business. One crucial factor in the success of a business is its employment of practical tools for various functions, including accounting.
A good accounting software system can tremendously help your company adopt clean book-keeping habits, have an accurate overview of the business at any given time, and provide reliable forecasting services necessary for planning business strategies.
One such accounting software system is Xero. Businesses that opt for Xero accounting software integration with their system reap the benefits of faster growth and better performance.
Xero is a cloud-based accounting software solution specially tailored to the needs of small businesses. Businesses from many different parts of the globe are integrating Xero with their systems to automate their accounting. It helps businesses to manage their finances, automate their book-keeping and build business strategies based on accurate MIS and forecasts.
Xero is a feature-rich cloud-based software solution for accounting. It enables businesses to efficiently pay bills, claim expenses, accept payments, link with a bank account, track projects, manage inventory, and much more. Businesses that opt for Xero accounting software integration with their existing systems can achieve acceleration in their growth by streamlined workflows and clean automation in their accounting. Experienced and trained Xero integration partners can provide quick and secure integration of Xero with the existing software of your company.
What are the Advantages of Xero Accounting Software?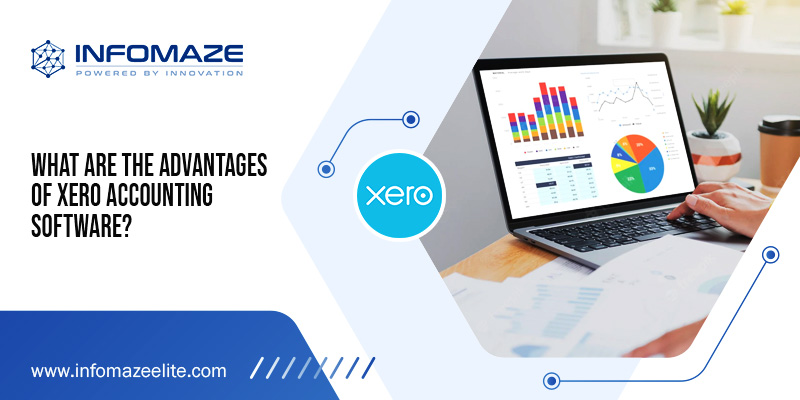 Users of Xero accounting software vouch for its benefits in helping a business grow. It is, in fact, one of the most popular cloud-based accounting software solutions in the market today.
Let us see what makes Xero so Popular
Ease of use:

Xero's interface is very user-friendly. Its dashboards are visually appealing and more importantly, customizable. So, you can choose to see only relevant information on your dashboard, hence, decreasing the clutter for yourself. To further help users get familiar with the features and functionalities, there are excellent videos online giving explanations and demonstrations.

800+ integrations and plug-ins:

A business can avail of the full power of the accounting system through the Xero API integrations. These enable integration partners to create custom integrations for your business, thus, allowing seamless communication between Xero and external systems. A host of plug-in options can also be easily integrated giving you an even richer array of functionalities to use.

Cloud-based:

Xero is a cloud-based accounting software solution and hence, can be accessed anytime and anywhere. This also means that the data and accounting files are safely saved on the cloud. Another advantage of the software being cloud-based is that – any number of users can work simultaneously on the system. Xero is also available as a mobile app on both iOS and Android systems, making it very convenient to use on the go.

Security:

Xero uses industry-standard encryption protocols to keep the data of the companies safe. There are different layers of security provided to ensure that the financial information is safe.
These distinct advantages of Xero accounting software make it a very popular choice for businesses as an accounting tool. Another factor that makes Xero popular is the abundance of functionalities that it provides. Let us look at a few of these in the next section.
What can a Business Achieve with Xero Accounting Software Integration?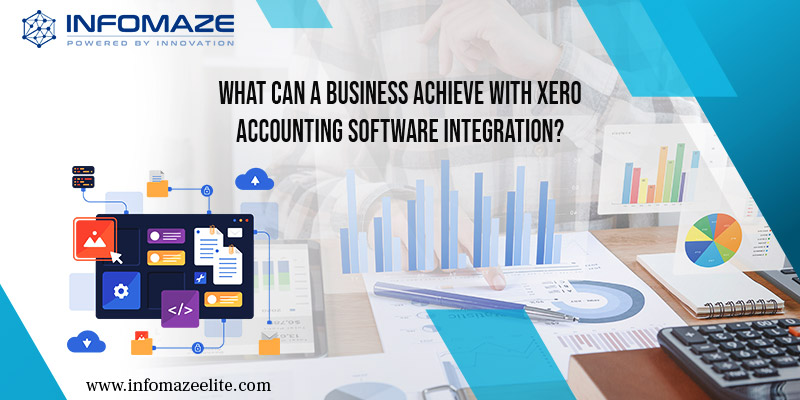 A big reason why a business should consider Xero accounting software integration with its software is the wide range of functionalities that Xero provides. Here are a few of them:
Bill payments:

With Xero, a business can stay on top of its bill payments. It can schedule and track payments leading to timely and correct payments. It provides a clear overview of the cash flow and easy online access to all bills in one place.

Fast payments:

Users of Xero report faster incoming payments because of the features provided. A "Pay Now" button can be added to online invoices which can be connected to different online payment gateways – this enables a much higher rate of early or on-time payments. The protection provided in the system allows customers to safely use their credit and debit cards.

Bank linkages:

Businesses can link Xero to their bank account. This helps capture bank transactions safely on Xero and sync them with corresponding entries in the system. This also makes bank reconciliation a much easier task for the company.

Data capture:

Hubdoc is a powerful plug-in that helps get documents into Xero without manual entry. It allows users to scan and upload documents like bills and receipts and link them to transactions on Xero. It gives users access to all important payment-related documents in one place on the cloud.

Reporting:

With Xero accounting software integration, a business can use the power of the accounting MIS provided by Xero. The company can extract customized reports for analysis. It can also use these reports to compare projected versus actual business numbers. These are crucial for sound and effective business planning.
These are just a few of the powerful features that make Xero such a robust accounting solution for small businesses.
If you want to take your business acceleration to the next level, opt for integrating your software with Xero accounting system. Our team at Infomaze has the experience and expertise with Xero API integration needed to make your existing systems communicate seamlessly with Xero. This will save you a lot of time and costs associated with manual data entry. Choosing a certified and well-trained Xero integration partner like Infomaze can help you link your system to Xero securely and efficiently.
---