The Outsourced Bookkeeping Services
we offer
While we understand the differences between bookkeeping services and accounting, with the expertise in handling most of the bookkeeping and accounting software, further customising it to fit your business needs, we offer a 360-degree bookkeeping solution. We help you never worry about your bookkeeping once you opt for our outsourced bookkeeping services.
Outsource Bookkeeping Services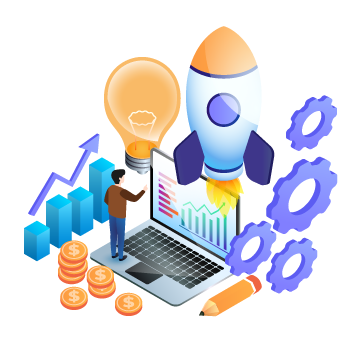 Payroll Management
You never have to worry about the monthly payrolls. We automate and provide monthly updates to make the whole process easier.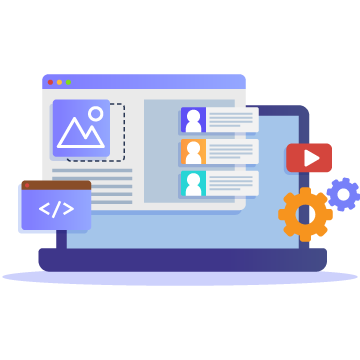 Easy Bill Pay Process
With the organized bookkeeping that we maintain for all of your transactions, we keep an eye out specifically for the bills paid vigilantly and provide smooth handling.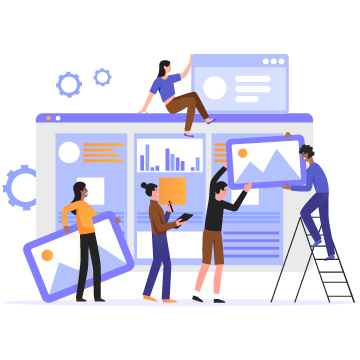 Tax Returns & Preparation
We get you prepared well within the time frame to deal with your taxes & rest assured to deal with your everyday business.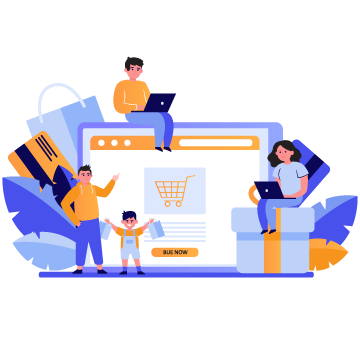 Expense Management
A business is successful only when your expenses are handled carefully. We keep a check on it and help you with insightful data and ease your business decision-making process.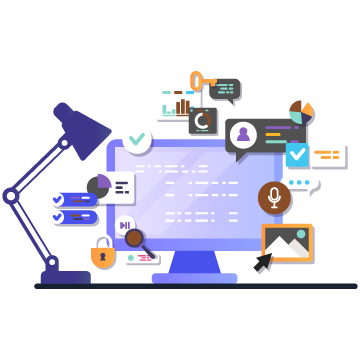 Cash Flow Monitoring
It is easy to get lost in marketing campaigns and other business decisions while having no clue about how your cash flow occurs. Don't worry; we do it for you and keep you in the loop at all times.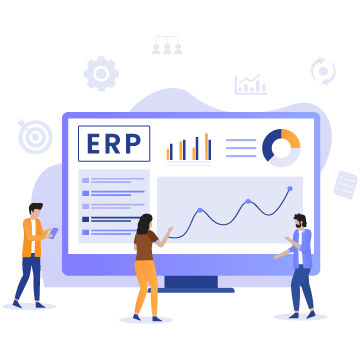 Tax Compliance
Our specialists make sure the accounting software you use follows the region-specific tax compliances and is regularly updated.
Expertise in Handling the Accounting Software that we possess:
Choosing outsourced Bookkeeping services from Infomaze will help you achieve seamless, secure, and error-free books, which comes in handy while regulating and managing your expenses and making essential business decisions.
Disclaimer: All rights belong to the owner. No Copyright or Trademark Infringement Intended.
Do you worry more about Bookkeeping than making Business Decisions?
Stay aware of your financial performance and plan your budget, business strategy, and efficient financial management.
Outsource Bookkeeping Services NOW!
The Industry Sectors that we have Outsourced our Bookkeeping Services:
Qualified bookkeepers with real-time handling of bookkeeping for real estate, banking industry, CPA firms, SME's and large enterprises, to name a few, you do not have to spend on training the bookkeeping staff. Our outsourced bookkeeping services will bring to you the bookkeeping solutions that your industry-specifically requirements.
Real Estate

Real Estate

Never worry about your bookkeeping! Outsource your bookkeeping services to us and be prepared to make business decisions on the go.

Insurance

Insurance

Automate your bookkeeping and ease your business process. Get higher customer satisfaction with our bookkeeping services. Outsource now.

Manufacturing

Manufacturing

Make administrative and production processes easier with secure, error-free accounting with our outsourced bookkeeping services.

Healthcare

Healthcare

Get efficient bookkeeping services for healthcare practices for organised compilation of financial healthcare records. Outsource NOW!

Retail

Retail

Outsource your bookkeeping to get a seamless tracking of sales, expenses, payables, receivables and inventory.

Restuarant

Restuarant

Build competitively innovative eCommerce solutions with the help of our web applications development services.

Law Firms

Law Firms

Outsource your time-consuming and redundant bookkeeping to us and improve your performance efficiency.

Printing

Printing

Don't let bookkeeping hold you back in your print shop business. Eliminate bookkeeping stress and outsource for effective bookkeeping.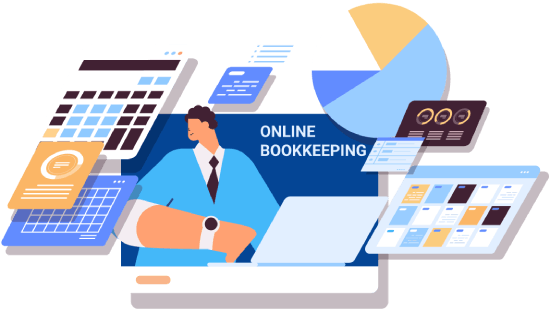 Why should you
Outsource your Bookkeeping to us?
Maintain clean, real-time bookkeeping and enjoy a painless accounting process!

The right bookkeeping outsourcing company like us will understand your business process and define a bookkeeping structure to suit your requirements.

Hiring a team of bookkeeping specialists provides you with the advantage of never being on the dark side when it comes to all of your transactions.

A full-fledged bookkeeper should completely ease your business accounting process from managing your payables, receivables, budgeting, auditing, tax preparation, and taxes.

Securely automate and outsource the bookkeeping processes to drastically reduce the workforce hours and energy spent on bookkeeping.

Always stay prepared to handle the business with informed decisions while also getting other benefits.

Simplified Accounting process

Organised bookkeeping

Integrated bookkeeping system

Expertise in handling accounting software

Get Automation prone to fewer errors to none

Access to Accounting details anytime!

Easy monthly/weekly bookkeeping and reporting

Never miss any bookkeeping irregularities.

You have time to concentrate on business impactful decisions with complete visibility into your accounts.
Salvatore

Project Manager
"Infomaze is the best technology partner any business could ask for, they go above and beyond to satisfy my business needs and they will do research and develop anything you need. I will never switch to any other company, may your success be our success! P.S. Gaj is the best."
Bryce

Project Manager
"Vic and the team at Infomaze are absolutely awesome to work with. Their price was fair and their professionalism is top notch. They spent more time waiting on me than I did them, and they were patient and courteous every step of the way. I would definitely recommend hiring them , and I will continue to use them for my future projects"
Jonathan

Project Manager
"I was very happy with the promises made and, more importantly, delivered. Quality code. Neat and organized. Ace assisted with the last tweaks to ensure I was a happy client. I would be happy to work with them again on my next project."
Gerhard

Project Manager
"The project thus far was not complicated and we are continuing to the next phase. My experience with Vik to date: Very good service – friendly and helpful with" high level of technical understanding and competence. Listens to what I want, makes suggestions where appropriate and delivers very quickly.