QuickBooks Desktop Integration – A Case Study
The Summary:
The client wanted to improve the workflow efficiency of their financial business by integrating their accounting software QuickBooks Desktop with other ERP systems.
Infomaze understood the requirement and challenges involved in a custom QuickBooks integration and developed a creative and functional solution. We developed a solution to link their QB Desktop with their ERP software.
The Requirement: QuickBooks Enterprise Integrations with other Software
The client has used QuickBooks Desktop as their accounting software for years. They needed QuickBooks Desktop integration with other ERP software to reap the benefits of a seamless, full-automated accounting system.
QuickBooks Online has an API that can link with any software. However, the client did not want to switch to QB online as it has limited features compared to the QB Desktop version. So, they approached our team with this requirement to eliminate manual data entry, save time, and avoid errors.
The Challenge: Finding a Solution for Custom QuickBooks Integration with ERP Systems
QuickBooks Desktop is a feature-rich accounting software system. QuickBooks Desktop integrations can be done with other CRM systems, ERP software, digital store systems, time-keeping applications, payment gateways, and more. However, its integration is always a challenge.
The customer has been using QuickBooks Desktop for years and was not keen on migrating to QuickBooks Online, which does not offer all the desktop version features but enables easier integration with other systems. The team needed to find a way to do this integration, keeping the accuracy and security of data as priorities.
QuickBooks is closing its operations in India. If you want to migrate to another accounting software from QuickBooks, Click to know more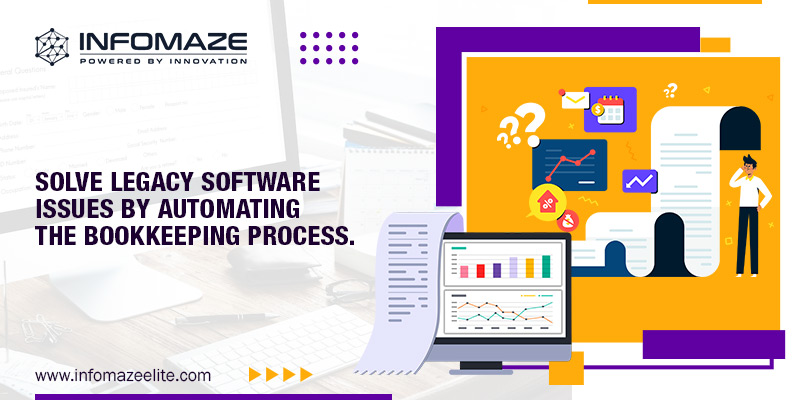 Why was the Integration a Challenge?
In 2014, Intuit discontinued the QuickBooks Desktop API, seeing more users opting for QuickBooks Online. Linking QuickBooks Desktop with other software is challenging; many users import data using files. So, the integration needed to be done by a team that could offer creative and customized solutions.
QuickBooks uses a proprietary database structure for sending and receiving data, which is challenging. Any integration solution had to navigate these issues smoothly. We have developed a program that can link QB Desktop with other software systems, push and pull the data as required, and a customized solution that can work with any software.
The Solution: Creation of a Program to enable QuickBooks Desktop Integration with other Software
Experienced QuickBooks developers at Infomaze helped the clients with QuickBooks Desktop and enabled it to push and pull data to other software systems. This program acts as an interface between QuickBooks Desktop and third-party services and facilitates sending and receiving of data.
This solution catered to the client's need for data security in the QuickBooks Desktop integrations. The client's main key element is to host the program outside the web environment, and the innovative tools the clients wanted to use were designed and customized around QuickBooks desktop with third-party software.
QuickBooks Desktop continues to be a popular choice for businesses because it's user-friendly and economical and also because of the rich bouquet of accounting features.
Here are a few Functions that you can Perform Efficiently using QuickBooks:
Customers –

QuickBooks offers you a hassle-free way to manage your customers. Convenient storage and access to customer details enable quick response to triggers. The desktop version also allows you to create customer groups based on geography, payment history, and more, making customer management faster and more efficient.

Contacts –

QuickBooks Desktop allows you to access all your contacts in one place. You can import and sync contacts with Outlook, Google, and more and have all your customer, vendor, and partner details in one system.

Suppliers/ Vendors –

Management of vendors/ suppliers is also made seamlessly easy on QuickBooks. Access to vendor information triggers on purchases and payments are all provided on this platform. Besides this, you also get features like vendor comparisons and backup vendor information, making the procurement process faster and more efficient.

Items/ Inventory –

For any business, a crucial part of core functioning is to know how its inventory stands, and QuickBooks does that for you very efficiently. At any time, you can view the quantities in hand with automatic updates and know the valuation of your current inventory. It also enables you to keep track of your purchase orders.

Invoice and Payments –

This is one of the most robust features offered by QuickBooks. It enables the business to be on top of payments through automated payment reminders, customized payment receipts, and more. The Desktop version also has a handy feature called Track Invoice History, which gives ready access to any information related to a particular invoice.

Purchase Order–

The purchase order number is significant as an immediate identifier of a transaction. QuickBooks allows you to customize an email template to include the corresponding PO number in every communication making identification very convenient at both ends.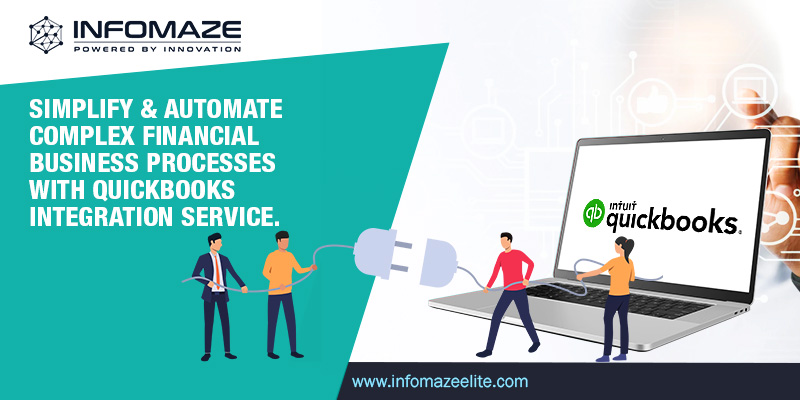 The Result: A Successful QuickBooks Desktop Integration with ERP Software for the Client.
Our experienced team could plan and execute a creative solution to provide QuickBooks integration services for the client. The client was delighted with the program created for smooth data exchange between QuickBooks Desktop and other software.
Our integration service helped them eliminate standard issues in the bookkeeping process like data entry errors, duplicate data entries, and issues arising from missing data.
The client can now generate up-to-date and precise MIS, which provides valuable insights and helps boost productivity.
The efficient integration of Quickbooks done by Infomaze helps the client capitalize optimally on customer-related triggers on all fronts. This is crucial in enhancing the service and support provided by them to their customers.
This integration was also vital in bringing down costs and enhancing employee productivity by eliminating the need for manual data entry.
Are you Looking at Solutions for QuickBooks Enterprise Integrations with other Software?
Reach out to our team at Infomaze, and we will help you integrate your QuickBooks software with eCommerce CMS, CRM, ERP, Insurance, Tax management, Procurement, Payment Credit, Lending, HR Payroll, and other order management systems.
We also offer services to migrate or link from other systems to QuickBooks Desktop or QuickBooks Online and from QuickBooks Desktop to QB Online to simplify the accounting process.
Our team has experience across industry verticals and expertise with different types of software. Whether migrating to QuickBooks or providing QuickBooks integration services, our experienced developers will provide you with customized solutions with support and maintenance.
---