Why are timely maintenance and timely enhancement so important for your business software?
With the growth of industries in the technology-driven world, it has gotten ever so challenging to ace any sort of business. Technology has thus evolved and come a long way to be where it is right now. With the advance of technology, it becomes mandatory to stay ahead of the game by optimizing the software that you use to run your business.
Similarly, this software would have its own shares of ups and downs – although you wish there were never any downs. Reasons that could contribute to the downs:
Slow internet (if your software requires an internet connection to operate)
Software is no longer supported by your OS
So how can you avoid that? The solution to the first point is quite obvious, increase the speed! And as for the second point, the operating system of your computer might have upgraded and although the current version of your software might not be supported, even that software might have an upgradeable version which you are totally unaware of!
With Infomaze, you no longer need to keep track of software upgrades or updates.
Infomaze has dealt with many businesses of all sizes – including start-ups, SMEs, and large/enterprise-level businesses. Through this vast experience, Infomaze has gained goodwill by always providing its clients with best-in-class services. We have also had clients who never gave much importance when they were asked to have their software maintained, but when the software crashed out of nowhere, they realized that they should have had their software regularly maintained. This is when they got back to Infomaze for extended services regarding maintenance and upgrades.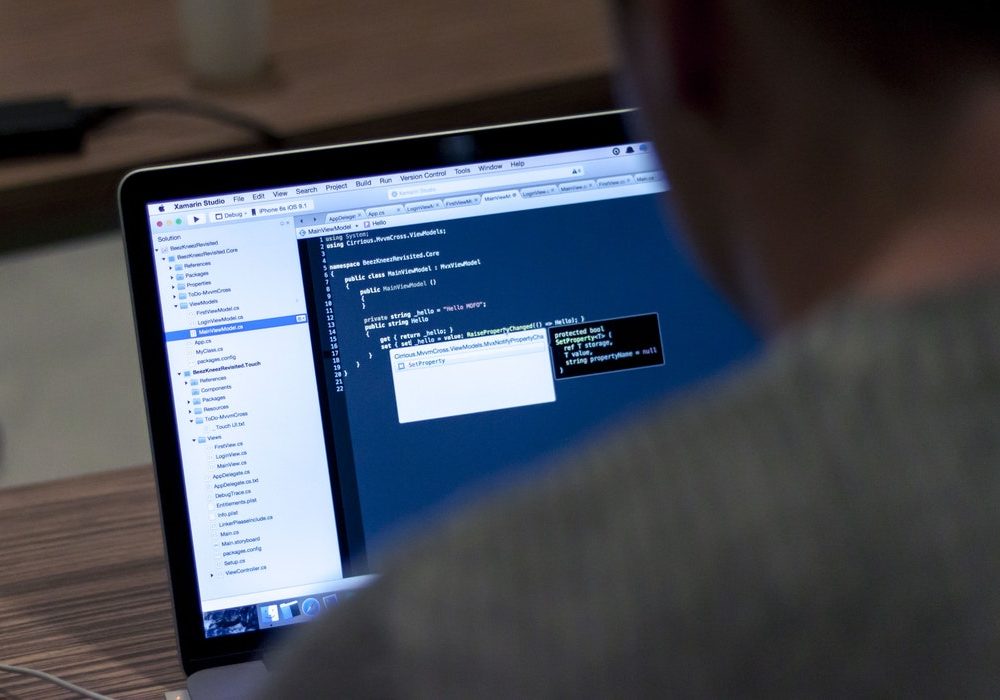 Infomaze creates software with the use of the latest technology and built to perform great on all platforms on minimal system requirements. Most solutions offered by Infomaze are also SaaS-based, meaning that (other than the initial set-up cost) you would only pay a fixed monthly fee to have your software running smoothly for a long as you want – maintenance and upgrades included!
Don't wait till the last minute where it would make it hard for both parties to get the software fixed within your preferred timing.
Here are some major factors that influence why you need to opt for continual software maintenance and enhancement, regardless of your business size:
1. Technical Upgrades
As the technology is evolving, developers are evolving too and are studying to get acquainted with newer technology, newer frameworks, etc. These are deployed to created modern solutions that replace those solutions created by using older, outdated, and time-consuming (by a large margin) technology that would no longer be feasible.
Infomaze has refined the complete process workflow to review your existing solution (contact us for a free consultation!), carefully analyze it, and provide you with some of the best solutions from the tech stack. The suggestion would be such that you can get have it delivered to you at minimal cost within a minimal time duration.
2. Feature Upgrades
Infomaze specializes in automation. For a business that's into offering a SaaS-based solution to its customers and uses a customer relationship management (CRM) system or a similar workflow management system (WMS) to handle the workflow, Infomaze can provide tons of ideas to automate even better. This can be by opting for a brand new, unmatchable yet affordable solution, or by letting us upgrade your existing solution to its best working state!
We at Infomaze have the best knowledge whether your required services concern advanced CRM systems, linking multiple software using API or webhooks, or even automated intelligence sync point. We have good experience in having provided all of these features and more to our valued customers who are happy clients!
Infomaze has always acted as an IT Partner to most clients rather than just a service provider. Our most demanded point of service includes solutions built with the best of techniques such as Business Intelligence (BI), Data Visualization (DV), and Artificial Intelligence (AI) to name a few. Reporting is another outstanding feature that's even further improved to match international professional standards.
3. Platform Upgrades
Do you still use an old, proprietary, platform-specific software to manage your business? Do you fear losing all important data when you're required to port it to a new technology? Infomaze completely understands. You can talk to our experienced team further regarding your concerns to get sorted.
The typical porting process might involve application migration(read more about Application Migration). You want to ensure that the process is carried out by a reliable IT service provider like Infomaze.
"Sometimes you have to let go of something in order to get something better." This applies to all cases including software! Sometimes your old system may just not work for you anymore despite of unlimited upgrades, turning obsolete. This is when you need to switch to a brand new solution – even better if it fits all your requirements. Infomaze provides its clients with highly modular, customizable and most importantly reliable (data security) solutions that leaves no gaps to fit your requirements.
Are you mobile ready yet? Infomaze creates beautiful mobile apps to go with the web solution you opt for – and some just apps which work just as efficiently. If your business involves staff to be on-the-go, favor them by investing in an app that can be accessed and updated from anywhere – this data again syncs with a central system that can be accessed via web including notifications in REAL-TIME.
Concluding how important it is to have timely and persistent maintenance & enhancement of the software that your business completely relies on, we hope your doubts are clarified.
Infomaze provides many engagement modules to plan & execute your business ideas, you can opt for them on a weekly or a monthly basis. Contact the team to know more.
---