Custom Application Lifecycle Management Software – A Case Study
The Summary:
Every business has multiple custom workflow management software that works independently from one department to another. This disconnectedness creates a resource gap and causes a waste of workforce energy, time and affects the overall performance. The client came to us with a single requirement; to connect all business management applications into one application lifecycle management tool.
The Client: In search of an IT Management Solution Provider
The client wanted to get an application lifecycle management software built to ease the workflow and help drive the revenue growth of any business that used it. The client wanted to provide the consolidated custom workflow management software as a service on a subscription basis to their customer base. We created a web application for the lifecycle management software tool with immense innovative functionalities.
The Requirement: One IT Management Solution
Scalable cloud-based interface
Handling Multiple applications in a single pool, including HRM, CRM, to name a few.
One authentication key set-up for all the different applications
Modular approach in choosing the applications within the application lifecycle management software
Easy implementation with simplified workflows
Various regulations compliant IT Service Management solution
Each application with the IT Service Management solution should have functionalities, including:

Custom forms
Custom Grids
Details Page functionality
Slider Functionality
Third-party integrations
The Technology Used: To build the SaaS-based custom Workflow Management Software.
The Solution: An Application Lifecycle Management Software
We developed a web application for the application lifecycle management software on the cloud, which would allow our client to work as a vendor providing IT Service Management solution on a subscription basis.
As per the client requirement, we added multiple application lifecycle management tools, including:
HRM – Human Resource Management
CRM – Customer Relationship Management
PRO – Proposal Manager
CON – Contract Manager
ORD – Order Manager
PMO – Project Manager
IAM – Inventory and Asset Manager
TKT – TAC and Onsite Ticketing
SUP – Supplier Manager
GSM – Global Set Up Manager
Combined, we presented the client with the application lifecycle management software that worked efficiently on a modular basis.
We created an admin portal and client portal with role-based access and permissions with proper credentials. We configured the admin and subscribers settings selectively.
We created individual customizable dashboards, reports, grids, forms with customizable fields, details page functionality, slider functionality, and third-party integrations for the application lifecycle management tools.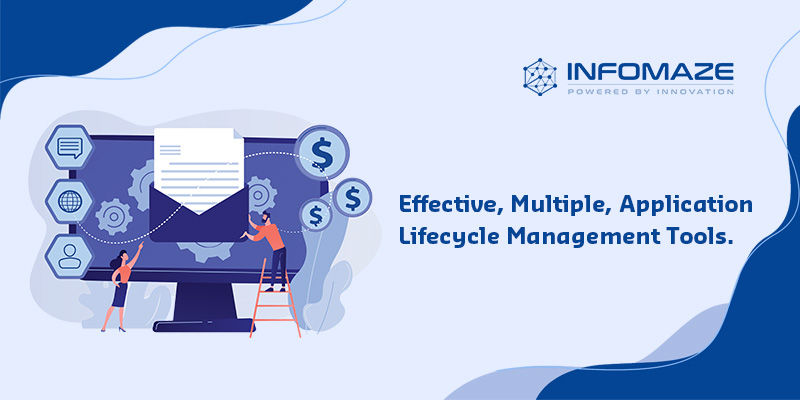 The Result: A Successful Implementation of the IT service Management Software
With the cloud-based solution, the client got a cost-efficient and effective vendor system to provide the application lifecycle management software on a subscription basis to their client base.
Each one of the application lifecycle management tools were configured with specific functions as follows: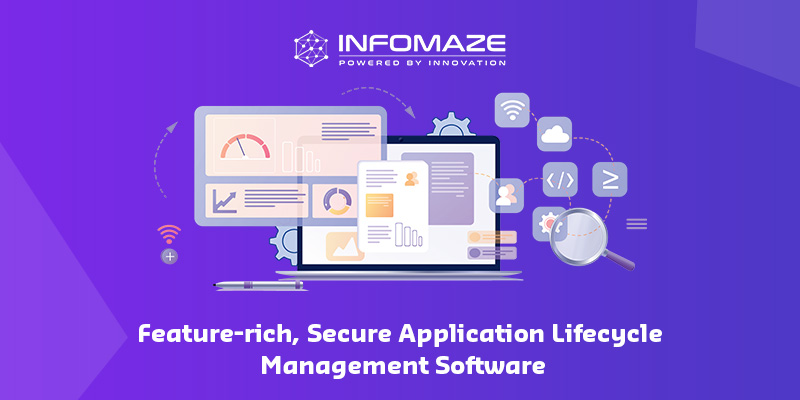 We provided a secure application lifecycle management software with separate client and admin portals, with the required role-based selective access and permissions.
We created custom dashboards for every module within the application with a details page functionality that would showcase everything about a project on the same dashboard and quick access to multiple functions, including stats, start and end timeline, the spent duration, and the tasks and more with the slider functionality.
We provided unlimited user filters and custom segments to choose from, be it logic fields (customer name, state, country, credit limit, account manager, to name a few) and other custom fields. With the multiple field options, the client could use it to create custom reports and stay ahead in their business, making impactful decisions well within time.
Overall the client got what they requested from the beginning and more at an affordable price. With this project's initial IT service management solution implementation, the client already saw a favourable ROI and plans to build more features into the software with our help.
These features are to be added in the next phase from timesheets, expenses, employee shift tracker and manager, and payroll, to name a few. The client also wants a mobile application developed for the same in due time.
---