Reap the benefits of cloud computing during the Covid-19 Crisis!
Having the best digital strategy during the COVID-19 crisis is your best strategy to win over it.
You do not have to take our word for it, because at Infomaze, we take our claims 100% seriously and always back them up with proof, with no room for doubts. Now that we have made our point crisply clear, we give you a through and through about how you can turn your business to rise and shine by helping you choose the right plan for your enterprise cloud adoption and protect your business midst of the Coronavirus outbreak.
Every millisecond can make a difference and optimizing your server for class-leading performance is now more important than ever. There can be a multitude of reasons why your website is running slow.
Server lags are not always the cause of slow load times, but that doesn't mean you're immune from SRT (Server Response Time) impacting your end-user experience. Now is the time to start if you haven't yet optimized this area.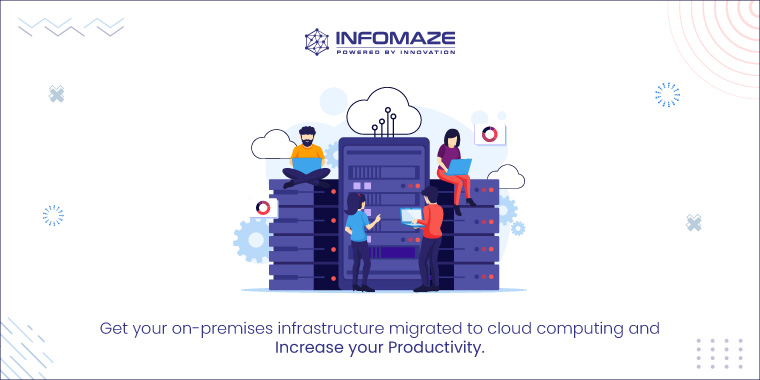 Not taking steps in protecting your business during a pandemic like the current one can put your business in one of these following situations: From putting you at high risk with no coming back, a risk with a way out, or a way to come out as a winner.
We prefer as well as any businesses would prefer the latter option, where you come out, overcome, and nullify the negative COVID-19 business impact that might occur.
For the same to happen, proper planning, strategizing, and the successful implementation of the ideas is a must, with the help of the capable think tanks who are up to the par.
When it comes to
cloud migration services
, be it migration from on-premises data onto the cloud or getting a few upgrades, seamlessly, it has become crucial for businesses to remotely work during the COVID-19 crisis.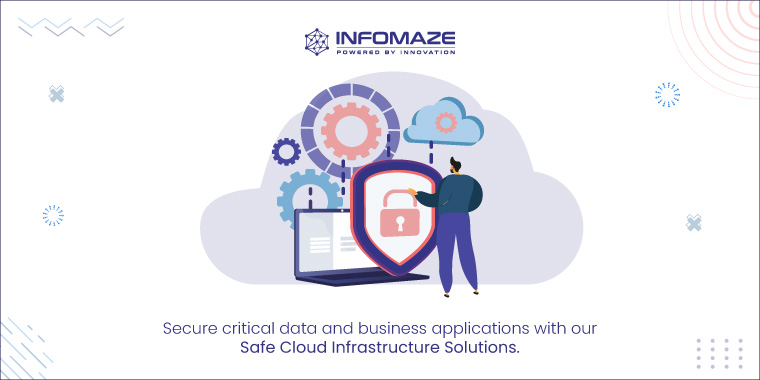 With mobility being one of the most affected in this crisis, getting your workplace ready for COVID-19 is undeniably one of the most important things for you to remain on top.
And, setting up the right cloud infrastructure that your business-specifically needs, for your employees to work remotely, during COVID-19 efficiently, smoothly, and safely becomes significant.
At Infomaze, we have been successfully conducting our business without causing any of our clients any inconvenience with almost as much as 60% of employees working from home, made possible only cause of our competent cloud experts.
They take care of and know everything from scratch about the business model that we have in our space and help us maintain more than 97% customer retention.
So, we speak from a place of enormous success, from turning our ideas into actions to not having to struggle to keep your business afloat during the COVID-19 crisis or post COVID-19 crisis.
What about COVID-19's impact on cybersecurity?
There has always been speculation and fear about the security the cloud technology offers from malicious malware and prevents a company from having to endure a loss that scales up to fortunes when hacked.
Well, we do not deny the threat. As Microsoft cloud technology partner, we strongly recommend and highlight the importance of procuring protection for your cloud infrastructure, with the right tech firm, as you get a guaranteed best security.
Let cloud technology enable your staff to stay home and safe while at the same time allowing them to remain on top of their game with no adjustments in their performance efficiency.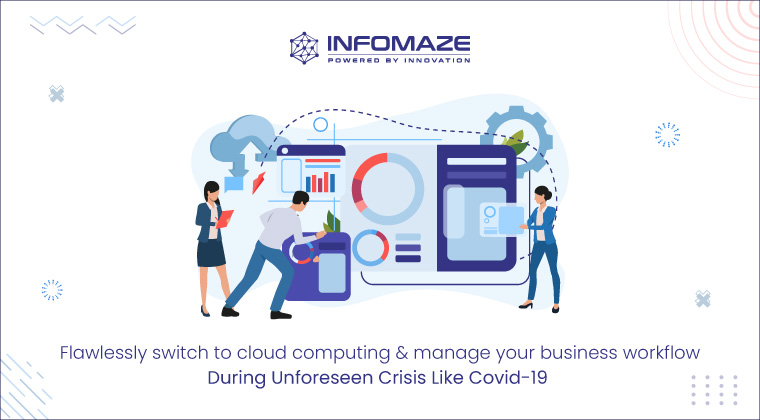 The eCommerce sites integrated with third-party payment apps, including Xero, Paypal, etc., Using the API integration services have led to cash-less, no contact product deliveries, leading to a safer option for their delivery employees. With the increase in the cloud presence, the rise in demand for security as a service do not come as shock.
During the forecast period with the COVID-19 crisis, small businesses have chosen to sell their products using the cloud platform and completely shut down their on-premises sales. This growth in eCommerce sites has kept a lot of businesses to stay afloat during this crisis.
The eCommerce sites integrated with third-party payment apps, including Xero, PayPal, etc., have led to cash-less, no contact product deliveries, leading to a safer option for their customers as well as their delivery employees. With the increase in cloud presence, the rise in demand for security as a service does not come as a shock.
Covid-19 during the industrial 4.0 revolution.
During this time of industrial revolution 4.0, from the advent of machine learning, cloud computing to the Internet of things, large enterprise industries have chosen to automate their entire processes and thereby decreasing the overall human presence. A virtualization review reports that a 30% increase in the cloud business has occurred in large enterprises and a 13% in SMBs.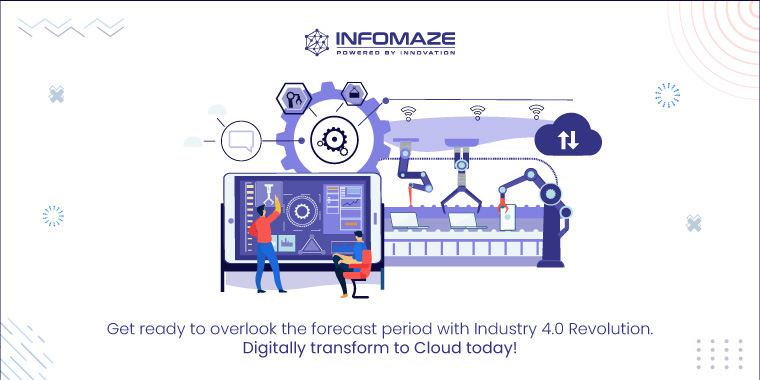 Cloud computing helps prevent hiccups in your businesses
With the digital transformation drastically seen, even more so during the COVID-19 crisis, the data generated over the cloud is immense. The overall profit, loss, from every company, and other market research data gained can help predict and prepare you to overcome or completely prevent the effects of a recession, by helping you strategize and help you prioritize a product that you need to sell.
It doesn't stop there! A published article on the Internet of Things in Elsevier, using the machine learning and cloud computing prediction framework, helps in accessing Coronavirus's rising trends and is being used to predict the growth of the Pandemic in real-time.
Infomaze's take on dealing with the pandemic
With years of experience, providing the best cloud services, Infomaze has the expertise to handle any complicated project and implement the same successfully. With the rise in COVID-19 cases, there is a need for automation, no doubt.
We take care of all the big names in the industry, be it Azure cloud, AWS cloud, or Google cloud, we offer the best SaaS-based cloud solutions that fit your business accurately and take it to the next level, even with the Pandemic looming around us.
Let us know how can we help you during this Covid-19 Pandemic.
---