Proven Ways to Optimize WordPress Website for Mobile Devices
Boost Your Internet Traffic by Optimizing WordPress Website for Mobile devices
In this modern era of the millennial age, where mobile users have surpassed desktop users by leaps & bounds, it is just not enough to have a website that's not mobile-friendly.
The way we access information with mobile technology has dramatically changed; we spend more time on our mobile devices, browsing attractive websites, reading news & even doing our shopping.
Google has implemented a new policy that will actively prevent such websites in search engine rankings that do not optimize the website for mobile devices.
Mobile users are now your prior demographic, where most people consume the content through the internet & if your site is not producing the expected result, you could be losing out on much business.
You can bypass that happening in your website & can optimize the WordPress site for mobile users.
How to Check If Your WordPress Site is Mobile-Responsive?
This first step should be pretty straightforward. Use any smartphone and, visit your website & observe. If the website is lagging, text or elements are unfathomable, or page elements aren't appearing, your website most likely hasn't been optimized for mobile responsive to get more traffic.
To ensure you can use Google mobile-friendly test on a browser, type in the URL of your site & click analyze. After a quick summary, it will inform whether your WordPress website is mobile optimized or not.
Fortunately, our dedicated WordPress developers have skills to improve mobile speed using the WordPress website. Check out our proven ways to optimize WordPress websites for mobile devices.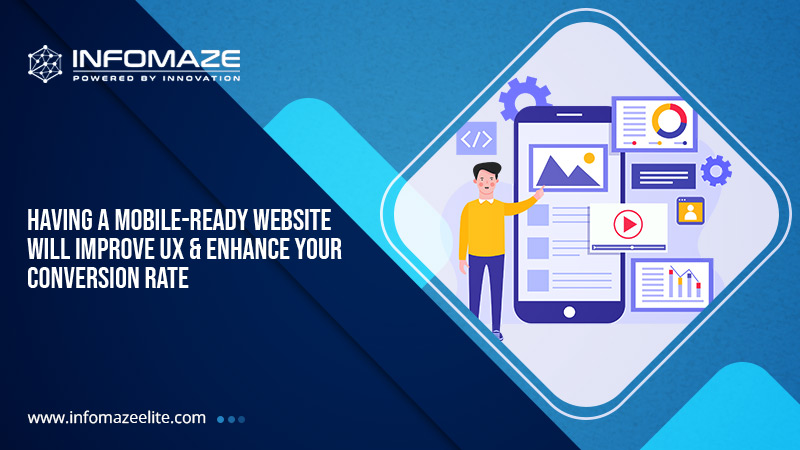 Best Known Strategies to Optimize WordPress Website for Mobile Devices
On a desktop version, your website might appear incredible. Yet, if you don't adopt a responsive theme with flexible data to various screen sizes, you are falling out on a substantial amount of mobile users & decrease in income.
Responsive themes can modify the screen resolution. They acclimate effectively to multiple screen sizes & configurations to sustain desired aesthetic & legibility.
Modern feature-rich smartphones will replace desktops systems in the future. A flexible and responsive theme must be one of your top priorities for mobile speed optimization through WordPress.
Most of your website mobile optimization efforts will be nil if you pick a problematic web host. If you are working on a new site, you must evade pooled hosting services because it can lead to ineffectiveness in your site.
Most WordPress hosting plans come with optimized content for the platform. Also, WordPress hosting generally furnishes beneficial add-on solutions to help your website run seamlessly.
Your package contains a membership to WordPress mobile plugins or themes. The default configuration, one-click setups & much more.
Pixel density on a smartphone grows day by day, but it is still considered lower than the original desktop. Overlook about filling your site with eye-catching visuals; doing so will raise page load times. Which is terrible for optimizing WordPress sites for mobile devices.
According to popular research, more than 55% of users ditch websites that take longer than three seconds to load. So, a responsive design becomes essential to ensure your site is faster for smartphone users. From version 4.4, WordPress has considered this by filling up the lowest possible pixel accessible on your secure server.
Nobody likes to be stuck in any work in this rapid world, especially your consumers. Users may press the back button if your website takes too prolonged to load & if you have high bounce rates, Google will penalize you by lowering your rank.
Lower rankings indicate fewer sales, leads, visits & revenues, among different things. A poorly programmed theme or multiple plugins might force your site to decrease page loading speed, which is WordPress developers' primary concern.
Improve mobile speed through WordPress by analyzing their website page speed with the help of the Google Page Insight Tool.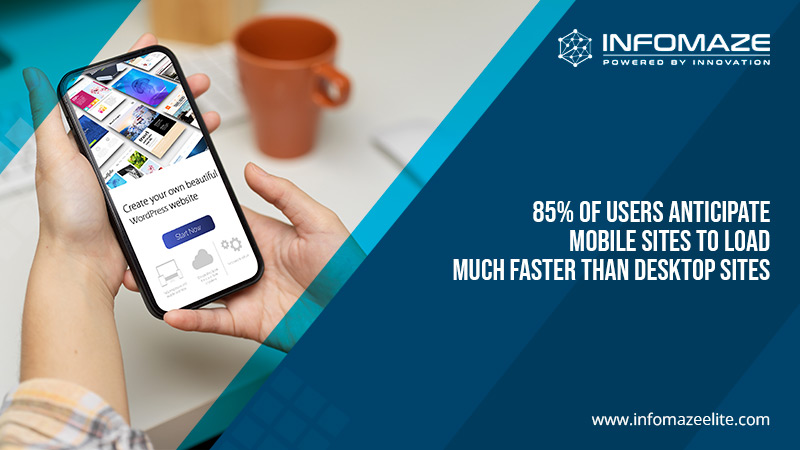 Google believes in delivering a flawless user experience, whether on a mobile device or a desktop system. So they created Accelerated Mobile Pages (AMP), which helps create a mobile-responsive website by making pages run faster on smartphones.
Since page speed is a ranking benchmark in Google, & AMPs speed up web pages for smartphones. As a result, it is valid to say that AMPs assist your unique website's SERP ranking.
Full-screen pop-ups with a message of intent for your enterprise can be a practical strategy to attract desktop users. Nevertheless, smartphone users may find these pop-ups invasive.
One definitive reason could be that these full-screen pop-ups are not intentional for mobile devices. Take up arms against by writing a simple JavaScript code to identify the user's browser, avoid pop-ups from appearing & smooth down the look using CSS.
A mobile-first site is now more vital than ever to deliver a high-quality product & boost SERPs. Remember WordPress website mobile optimization starts with its feasibility on mobile devices.
Consumers are keener to leave your website if it is uneventful. It is more effortless to create a mobile-friendly site & optimize it by prioritizing the mobile users.
Confirm that your WordPress website is mobile-optimized before sending the word out. Try your website on a mobile device or use a dedicated quality assurance team to implement your WordPress websites using automation.
A WordPress development company can aid you in increasing organic mobile traffic & Google Analytics can be utilized to research the website performance & your actions must be in the proper direction.
As the use of smartphones increases, it is vital to work on bringing the best part of your website. Having a fair & efficient mobile responsive WordPress website can be a daunting task that may seem overwhelming. Hire our WordPress Developers from Infomaze to have your own mobile responsive optimization WordPress website made just as you anticipate it.
---