Know-How to Protect Your WordPress Site From DDoS Attacks
WordPress is one of the most widespread website builders globally because it offers robust features & a safe codebase. Yet, that doesn't protect the site from DDoS attacks.
DDoS attacks can delay websites' speed & eventually cause them to be inaccessible to users. DDoS attacks can target both small & large websites, so protect your WordPress websites from DDoS attacks. Safeguard your website from DDoS attacks by hiring our WordPress developers.
Let's learn about what is a DDoS attack & how you can secure a website with DDoS protection.
DDoS stands for Distributed Denial of Service attack. It is a type of cyber attack that utilizes compromised devices & computers to request or send data from a WordPress hosting server.
The objective of these requests is to delay the website speed & ultimately crash the targeted server. DDoS is an evolved form of Denial of Service (DoS) attacks.
Contrasting to a DoS attack, they benefit from multiple compromised servers or machines spread across various provinces. These compromised machines create a network, which is called a botnet.
Each affected machine acts as a bot & launched attacks on the targeted server or system, which entitles them to go undetected for a while & causing maximum damage before it gets blocked, so ensure to protect the site from DDoS attacks.
The most common DDoS attacks fall into three major categories.
Protocol: These use server resources to crash the target network or site.
Volume-based: Depends on reproducing a massive traffic spike.
Application: The most sophisticated attack that preys on a web application.
How to Secure Your WordPress Website from DDoS attack
You can use numerous strategies to protect WordPress websites by disabling certain features & security plugins; with the proper WordPress DDoS protection, you can improve the ability to bounce back from a DDoS attack. Let's look at the detailed six tips to secure your WordPress website from DDoS.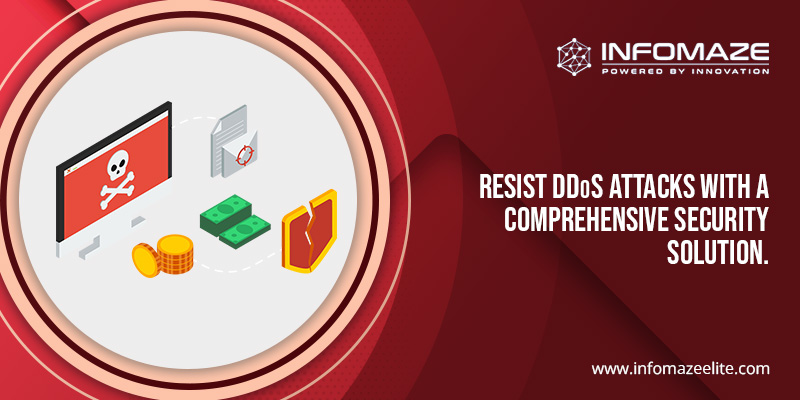 The WordPress version 3.5 has the option to disable XML-RPC by default. This attribute is helpful for trackbacks & pingbacks. But it isn't necessary for most sites, and it is essential if you depend on mobile apps for handling your WordPress website.
XML-RPC is easy to compromise & revealing vulnerabilities that hackers can exploit during DDoS attacks. Thus, we suggest disabling it.
It is also wise to disable the REST API in WordPress. This channel provides third-party applications access to your WordPress website. And we suggest using this plugin to disable XML-RPC functionality in the XML-RPC tab.
Disabling attack vectors like XML-RPC & REST API supplies limited protection against DDoS attacks. Your site is still helpless to regular HTTP requests.
You can reduce a minor DOS attack by trying to catch the dreadful machines' IPs & blocking them manually & which isn't practical when dealing with proper DDoS attacks.
Block the suspicious request by activating a website application firewall which acts as a proxy between incoming traffic & your website server to protect the site from DDoS attacks.
One of the main concerns people often have when selecting a website host is the cost. Investing in quality hosting is invaluable for protecting your WordPress website with security, which is true when you opt for a cheap plan that may come at the cost of your essential business asset.
Regarding the harmful effects of a DDoS attack on your website uptime & performance. Always select a hosting provider plan equipped to handle & detect an enormous flood of traffic & pick a provider with built-in features such as CDN integration & hardware firewalls.
We hope you are already using a reliable & premium hosting service provider. If not, we suggest you switch to one that prioritizes security, including 24/7 support & monitoring, free CDN service & malware scanning to protect the site from DDoS attacks.
Content Delivery Networks(CDN) are the services that cache copies of your website on their data centers. The famous CDNs offer data centers worldwide & act as a middleman between your website vendors & you.
A Content Delivery Network provides servers that help support your WordPress site by handling the server load. Commonly referred to as performance optimization, which also helps in WordPress and security.
CDNs can help avoid DDoS attacks by making it more difficult to overwhelm your server. They can assist in detecting unusual traffic patterns & function as a reverse proxy.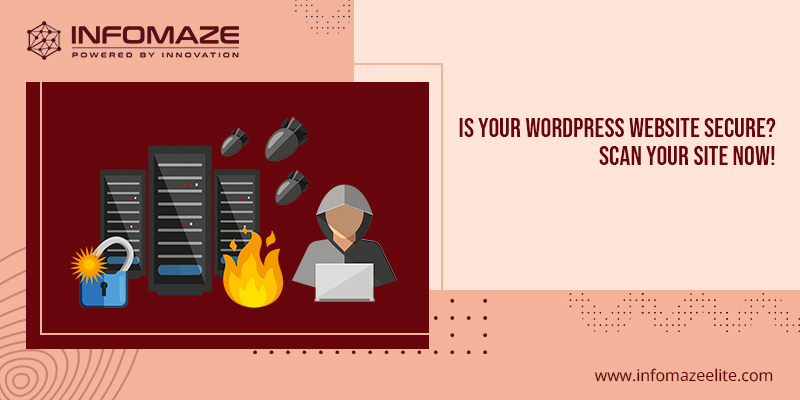 A security plugin can save your energy & time by streamlining cumbersome tasks. It has the essential functionalities for preventing DDoS attacks on your WordPress website.
As discussed above, a Web Application Firewall (WAF) can be a massive advantage for protecting your website. Installing a security plugin with built-in is a fast method to add protection to your WordPress installation.
Furthermore, functionality including wrong URL & hostile IP address detection, login attempts limits & bot blocking help with attack mitigation.
To manage your site, sometimes you need the best form of protection to secure your site from DDoS attacks. Lower the risks of DDoS attacks by regular monitoring & maintenance of WordPress.
Continuous maintenance of your website will help you reduce the number of vulnerabilities available for hackers to exploit. Routine monitoring can assist you in spotting questionable activities before it does substantial damage.
There are numerous tasks involved in proper monitoring & maintenance, including:

Updates to plugins, themes & WordPress
Automated backups
Uptime monitoring
Malware removal & scanning
Speed optimization
Regarding the wide range of security threats, staying on top can feel overwhelming. Yet, with DDoS attacks increasing in severity & frequency, securing your WordPress website is essential.
Do you need to make your WordPress website a priority with maintenance & if you are uncertain whether you have time, consider outsourcing your work to Infomaze. Our comprehensive website DDoS protection plans can aid you with everything from installing suitable plugins to conducting regular website security checks.
---