Zoho CRM Customization for a finance firm – A Case Study
The customer and their requirements
Infomaze built a custom Zoho solution for an Australian finance firm that offers vehicle loans and car rental/lease services with warranty, servicing, registration, and insurance.
As an integrated IT solution provider, we linked the client's Wix website with Zoho Inventory to store all vehicle details. The client was able to automate their entire business process and could quickly manage orders and track inventory through the integration.
Over the years, consumer behavior has drastically changed with the advent of advanced devices and technological innovations. Integrating your website with other Zoho products can simplify the end user's experience, identify the target audience, and inform your teams on strategies that work for you. More than anything, you can assure your customer base that their data is secure on your system.
We belong to a time where virtually everything is changing before us, thanks to the internet and advanced technology. We no longer need to sit tight for the newspaper or the evening news to stay up-to-date on all the happenings. Excursions to the library or the book shop no longer occupy our time. Our brilliant gadgets are currently an augmentation of our bodies – and even our wallets. We can make purchases in a hurry while never pulling out our wallets or swiping our cards. This specific portable monetary model has moved customer conduct, and this extreme change implies that your business must be sophisticated and latest to remain competitive.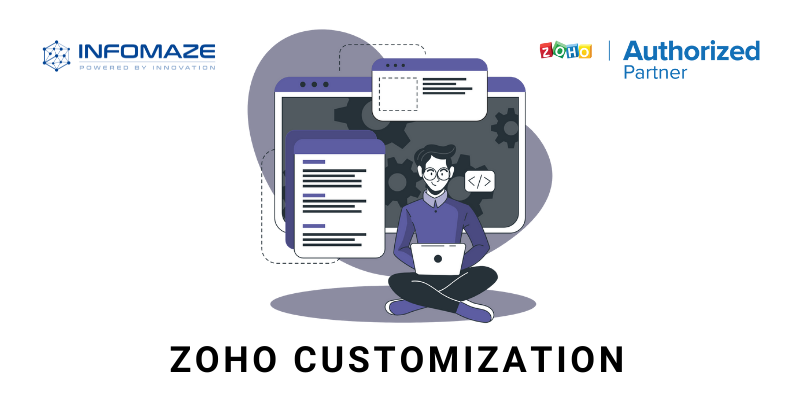 The client's requirements were:
A single, ready to use software for streamlined operations and improved end-user experience.
Create essential endpoints in the platform's API layer to simplify upgrades and enhance the architectural efficiency of any sales platform.
Process specific endpoints for improved customer management and back-end processes such as accessing customer and supplier accounts, triggering HR alerts, managing inventory, reordering supplies, and more.
The solution – integration with Zoho CRM and Zoho Inventory
From banking, finance, to wealth management, our Zoho CRM specialists can build a custom solution that works perfectly well across all departments to maximize value, build deeper client relationships, and offer top-notch customer service.
Integrating a professional eCommerce website with Zoho CRM along with other Zoho products like Zoho Inventory, can be a decision fraught with operational and financial concerns. The US-based company had similar requirements.
The solution we built helped our client in many ways, such as lower costs, higher customer satisfaction, increased customer loyalty, 3x more revenue, and more.
There's no denying the fact that Zoho CRM works best for SMEs owing to its ease of use and cost-effectiveness as compared to other CRM software. There are enormous advantages to integrating your website with Zoho CRM and Zoho Inventory. The two platforms can speak with each other to automate workflow processes in a way so as to no data is left behind or miscommunicated.
By opting for Infomaze's Zoho CRM customization services, comes an added confidence that your customer's information is secure along with unmatched user experience.
The CRM integration helped our client uncover new business possibilities

Complete access to Client Information

Multi-dimensional financial models

Track key performance indicators



Results and ROI
Integrating line-of-business applications for custom efficiency needs.
Sales report combination empowers any approved client to pull deals quotes, contracts, requesting narratives, and information on perusing conduct.
Integrating programming brings down operational expenses, improves the perusing and requesting experience on sites, constructs client steadfastness, and upgrades consumer loyalty.
CRM programming computerizes numerous assignments that incorporate the creation of precise computations of assessments, customs, and obligations associated with worldwide transportation.
Integrated CRM programming encourages the administration of delivery and cargo activities utilizing various bearers.
Integration speeds and robotizes gauge CRM capacities, for example, information partaking progressively, custom capacities, and exciting work processes.
Any approved client can apply custom channels to qualify leads and improve information with bits of knowledge dependent on client conduct, movement, requesting history, webpage relinquishment, and different kinds of site conduct.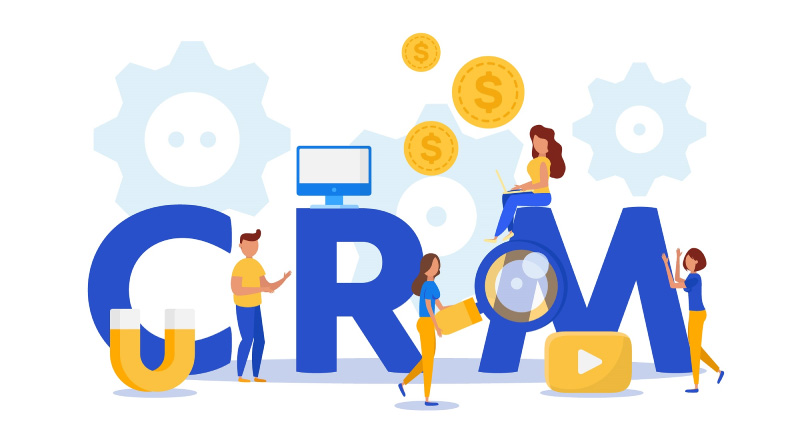 It's anything but difficult to scale business activities for occasional interest by gathering various information directs related to occasional deals and change rates.
Integrated stages maintain a strategic distance from the high budgetary expenses and stress brought about by the requirement for visit programming refreshes.
B2B organizations with numerous workplaces or potentially retail and discount stores can profit by custom coordination includes that empowers tweaking Zoho CRM for every activity and office.
Integrated CRM programming interfaces with outsider partners and client confronting devices to give a prevalent client experience, outsourcing, ongoing delivery rates, and significantly more.
Offering customized showcases and custom substance to every customer is anything but difficult to manage without producing tumultuous exploration circumstances that squander many work hours and HR. Clearness eCommerce accompanies an AI module that can learn and follow up on your clients' perusing and buying conduct.
Human mistakes are decreased in light of the fact that staff, or the client themselves, just need to enter business data once, and the associated framework sends the information wherever it's required.
Integration empowers natural SEO look by creating robotized changes and SEO-accommodating adaptations of URLs for both item and class pages (Clarity eCommerce include).
Sales knowledge is expanded when Sales Reps have increasingly granular information into the perusing and buying practices of their clients.
Why choose Infomaze?
We have significant experience in offering Zoho customization and set up services to financial firms that are into banking, credit unions, wealth management, insurance services, asset management, investment services, etc.
At Infomaze, we offer error-free and comprehensive Zoho CRM customization services. It is the best way to utilize all options that can be merged, that you are not even aware of. Infomaze has experience of over 19 years in the IT industry and has developed, customized, and integrated hundreds of software solutions and applications for clients across the world.
Ready to automate your business processes with Zoho customization and set up?
Whether it's customizing Zoho products or migrating data from other software to Zoho, our expert developers can do it all. Support is just a click away!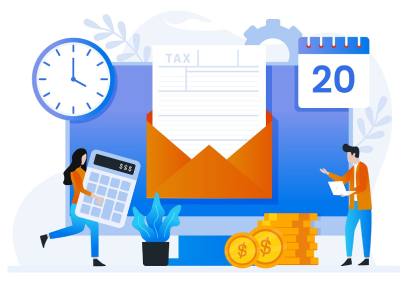 ---