Zoho Creator application development for a driver training assessment center a case study
Introduction
Being certified Zoho developers and Zoho Authorized Partner, we offer
ZOHO customization services
for various industry verticals and domains. We delivered one such client an
all-inclusive application using ZOHO creator
to change the way they handle their business. ZOHO integration is easily one of our key services. Our client is one of the most prominent driver training assessment centers in all of Australia, majorly specializing in driving courses like trucks, buses, cars, motorcycles, etc. The business was looking for a simple yet efficient solution that will help their applicants to register, centralize customer contacts, standardize sales processes, and efficiently manage the overall activities. After exploring a few
Zoho customization service providers
, they zeroed in on us.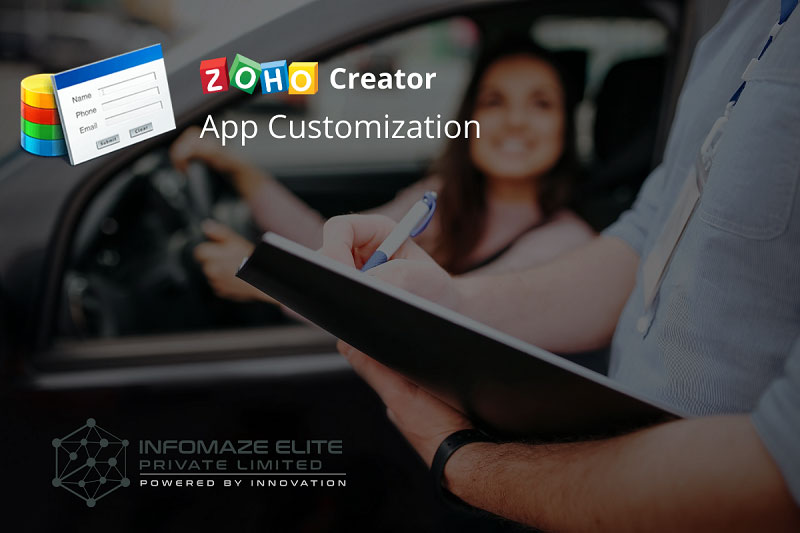 The client
The Australian Driver Training & Assessment Center used manual methods to intake applicants for training. This required a lot of time while the process could not even be streamlined optimally. Being a leader in the industry, the client wanted a system that could justify their hold on the work that they do.
Access to required data in real-time with an advanced search that would save them the time needed to search for records manually to move any process ahead.
The client needed a job seekers portal where they could manage job placements for enrolled students and also send out notifications.
The Challenge
Our client wanted an automated system that would improve their sales processes and allow them to handle a larger volume of sales without adding head count to their workforce. They were looking for a system that helped them organize and segment their database of contacts, based on a variety of demographics like age, location, etc. They also needed to be able to track new subscribers or applicants into their program.
With no centralized system in place, a significant amount of data was incomplete and lists were unreliable to run marketing campaigns.
The data being scattered across paper files, desks, inboxes, managing the workflow was inefficient at best. Another major problem area was managing various forms and distinguishing them based on application, training criteria, age, contract, etc. These forms were previously maintained in spreadsheets and involved multiple email exchanges to gather all information.
To provide customizations that allowed their applicants to register in a hassle-free manner.
To consolidate reports and other details of the members in a web-based system.
To provide access, track payments and the revenue through the admin dashboard.
How Infomaze helped
ZOHO integration is easily one of our key services. Infomaze built an online database using Zoho Creator where the participants could fill in their application forms, track their status, and download reports in real-time. Whereas the Admin could control and perform multiple operations from the backend. We provide Zoho customization services and build all-inclusive applications to change the way you handle your business.
They needed a more robust solution to generate contracts in PDF format, gather data through forms, and customization in a way to efficiently map their business processes.

Infomaze's team of
Zoho Creator developers
were only a quick call away. After analyzing their requirements, we did not waste time in getting started. The development included designing custom forms, customer portal development, single sign-on capabilities, Zoho Creator development, Zoho CRM integration to sync data with Zoho Creator, custom branding, third-party integrations, and more. We brought in automation to the entire process from student enrollment to job placements. The solution was made with ZOHO creator to give the client's business
optimized workflow and thus better productivity
. The application has both secure and unsecured access. All logins including Admin and Driver/Student access are secured. As for the public, access is unsecured.
Students can enroll in driver education online through a secured login while officers can view and verify the enrollment details.
Admin can conduct and students can take literacy test online through our application.
Admin can send out customized job-ready notification to students.
Admin can generate enrollment report as well as literacy test report per student.
Zoho Creator customization and set up specific to their requirements.
Creating forms to capture customer information directly into the system.
Adding a functionality that generated contracts in PDF formats on Zoho Creator.
Results, ROI, and future plans
The client was very happy with the application that Infomaze created for them with ZOHO creator. They are looking forward to another phase of the application.
After successfully building a custom app on Zoho Creator, the company is now able to digitally transform their processes with whole new automation. With a robust and fully automated backend, they are now able to cut costs and allocate resources to generate more revenue.
As everything is on the cloud, they can now easily access and segment member information, mail them using the inbuilt email functions from their office, home, or mobile devices.
Why Choose Infomaze?
Infomaze has been in the IT industry for over 19 years and has provided business solutions, IT consultancy, and other IT related services including API services to a global clientele. Based out of India, Infomaze also provides a wide range of unbeatable offshore development services to any location.
Infomaze makes business management easy with ZOHO integration and many more customization services. Not sure what your business needs? We will let you talk to our experts to decide!
Ready to automate your business processes with Zoho customization?
Need assistance? Call us to set up a free demo, and our Zoho certified development team will assess your requirements and propose a suitable solution.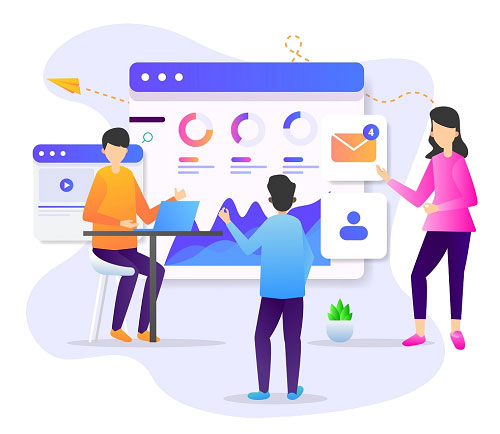 ---