Digital Rewards Card and eWallet Solution Providers
Executive Summary:
Digital rewards card is a non-monetary rewards system that can be redeemed via cellphone or a tablet. It is user-friendly and its usage does not require any technological expertise. The points can be availed via e-mail, SMS, or even social media accounts from the comfort of one's own home. We at
Infomaze
, have helped a client with specialized digital cards and eWallet solution. The solution is helpful in the creation of digital gift cards, punch cards, coupons, cashback, etc., under a single platform. Our hassle-free digital gift cards solution consists of different tools for merchants to issue and users to redeem credits online, saving a lot of time and resources.
Challenges:
Our prospecting client was particularly looking for an all under one roof solution for issuance and redemption of digital reward points, e-gift cards, eWallets, and punch cards. They were facing challenges in driving sales due to the low participation of customers. The client was thus seeking an overall solution to identify loyal customers and analyze their participation rate.
Given below are some of the specifications our client needed:
QR code generated digital cards issued by merchants for users to redeem.
An option of sharing digital reward points with users in spite of them not having the mobile application, inducing users to download the application to redeem points.
Cashback option for each time a user exceeds the given shopping limit.
A dashboard for merchants to keep track of issued digital cards, punch cards, users' eWallets, etc.
Integration of payment gateways and other apps.
Solution:
After calculating all possibilities, our team deliberately came up with a smart solution for the client's requirements. We developed a mobile-integrated solution for merchants as well as end-users. Our digital rewards card and eWallet solution are highly compatible with both iOS and Android operating systems. The merchants can issue coupons, reward points, or gift cards and also share them directly with customers through various social media platforms. The app also has in-app notifications which can be enabled or disabled as per one's convenience.
Our solution consisted the following:
A single application that lets customers smoothly handle various digital store cards.
QR code generated by digital cards for easy procurement of points.
We offered to develop iOS and Android applications in a robust platform wherein the merchants can issue digital cards, punch cards, coupons, reward points, or gift cards and share them with customers; simultaneously taking care of related functions.
Dashboard for merchants to conveniently issue reward points and digital gift cards in an instant.
A different URL for users to access their digital wallets online without having to go through any hassle.
Our dedicated team worked on the integration of other apps and payment gateway integration.
How the product helped:
Merchant:
Easy to operate
The website is extremely easy to navigate and hence, the merchants can smoothly handle all operations from the dashboard. The digital rewards card and eWallet solution displays complete information of different varieties of offers the merchants will release, assess the value of digital reward cards, number of punch cards, number of coupons to be issued, etc.
Increase in sales
There has been a considerable raise in the frequency of customer visits ever since we introduced our digital cards and eWallet solution. Our extensive digital cards & eWallet solution helped retain existing customers, concurrently attracting new ones which paved way for increased sales.
Compatible with iOS and Android OS
The digital rewards card and eWallet solution was extremely helpful in generating reward points, issuing coupons and gift cards; it could be shared directly with customers through various social media platforms. The best part is that this solution is compatible with both iOS and Android OS.
Supports multi-location business
The solution worked great even with our multi-located business and the entire catalogue could be accessed; that included digital cards, reward points, cashback, coupons, punch cards, etc., therefore meeting the needs of different business types.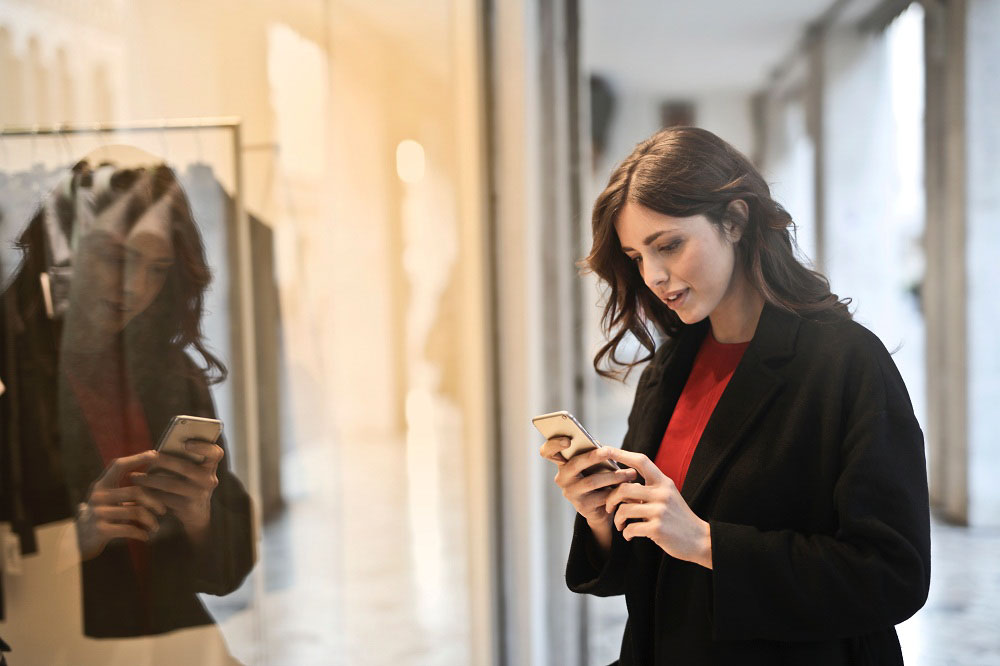 User:
Increased trust with merchants.
Merchants generously credit reward points into privileged user's digital cards and eWallets, thereby encouraging users to shop more often.
Frequent users can enjoy unique benefits such as cashback, additional discounts, special offers or reward points into their digital card, eWallet, etc., therefore helping users save more with each purchase.
Users get opportunities to earn reward points into their digital wallets by posting about the merchant on social media or following respective merchants' accounts on the platform.
---