Transform your business with customized Zoho Creator solutions

Legacy modernization
Zoho Creator simplifies the process of updating outdated systems. Whether you're using an expensive enterprise resource planning (ERP) solution or an old-fashioned database management system, Zoho Creator allows you to migrate effortlessly. You can also connect your Creator app with other services using flexible and versatile APIs.

Unlock insights with visual analytics
Discover a variety of 40+ report templates in Zoho Creator that transform your data into meaningful visuals. Monitor key performance indicators (KPIs) and stay updated on crucial aspects. Combine your essential reports to create informative dashboards, offering a quick and clear overview of your business operations.

Powerful workflow automation
Experience the power of automation in eliminating repetitive tasks with Zoho Creator. Streamline processes across departments effortlessly using its robust workflow automation capabilities and user-friendly features like if-then conditions, loops, and ready-to-use field and form actions, enhancing organizational efficiency.

Share your data securely
Experience the power of real-time data sharing with Zoho Creator on any device enables secure collaboration, smooth teamwork, and effective communication. Protect your valuable information by implementing robust role-based access controls, granting access to relevant data for enhanced protection and seamless collaboration.

Rapid Market Entry
With low-code platforms like Zoho Creator, you can skip the usual steps of creating frameworks, designing data models, and developing user interfaces. Instead, you can directly build your applications. Zoho Creator simplifies this process, allowing users to quickly launch powerful applications.

Uncompromising security
Zoho Creator gives high priority to security, following global standards and industry regulations. It offers a wide range of strong security features like audit logs, user access controls, and automated threat assessment. These measures combine to provide a reliable and unwavering layer of protection for your data and applications.
Showcasing a Range of Products Developed by Infomaze
Powerful Zoho Creator Solutions for Your Business
We specialize in delivering comprehensive Zoho Creator services to optimize your business processes. As trusted Zoho partners, With our experienced team of developers, we help you gain centralized control over your processes, resulting in increased productivity. We have successfully served businesses across different industries, including:
eCommerce

eCommerce

Hire Zoho Creator developers from Infomaze to get the best Zoho eCommerce platform development with excellent UI/UX

Food Service

Food Service

Get maximum customer satisfaction in your foodservice business with a highly effective and creative food app built using Zoho Creator development.

Consulting

Consulting

Get a custom Zoho Creator app developed for your consulting business and run your business with all the info you need at your fingertips.

Photography

Photography

Manage your photography business seamlessly with the help of our Zoho Creator developers for hire and get a custom Zoho Creator app.

Construction

Construction

From asset management, contracts & workflow, handle your construction business with ease with the customized Zoho Creator app.

Legal

Legal

Handle all of your data dumps, clients' confidentiality intact with the Zoho Creator app, and efficiently run your law firm's workflow.

Telecommunication

Telecommunication

Hire Zoho Creator developers who have experience working on custom apps; Zoho for telecommunication and get customizations as per your business requirements.

Field Services

Field Services

Get high-level data management for properties, taxes, & other impactful factors and manage your business efficiently with mobile-ready Zoho Creator apps.
Why businesses choose

Zoho Creator?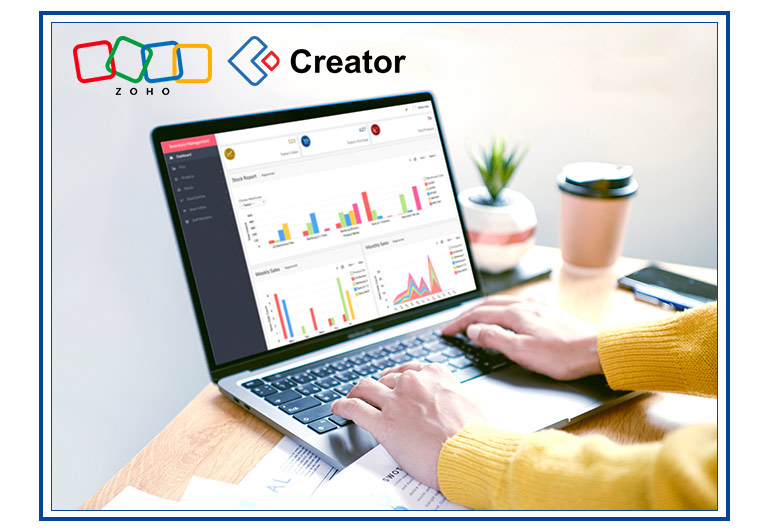 Salvatore

Project Manager
"Infomaze is the best technology partner any business could ask for, they go above and beyond to satisfy my business needs and they will do research and develop anything you need. I will never switch to any other company, may your success be our success! P.S. Gaj is the best."
Bryce

Project Manager
"Vic and the team at Infomaze are absolutely awesome to work with. Their price was fair and their professionalism is top notch. They spent more time waiting on me than I did them, and they were patient and courteous every step of the way. I would definitely recommend hiring them , and I will continue to use them for my future projects"
Jonathan

Project Manager
"I was very happy with the promises made and, more importantly, delivered. Quality code. Neat and organized. Ace assisted with the last tweaks to ensure I was a happy client. I would be happy to work with them again on my next project."
Gerhard

Project Manager
"The project thus far was not complicated and we are continuing to the next phase. My experience with Vik to date: Very good service – friendly and helpful with" high level of technical understanding and competence. Listens to what I want, makes suggestions where appropriate and delivers very quickly.