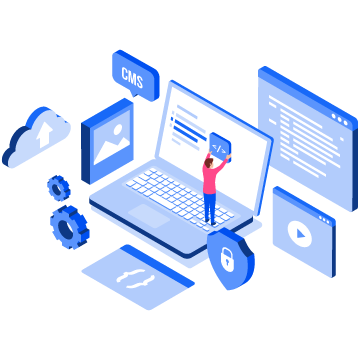 Klipfolio Integration
At Infomaze, we integrate Google Analytics, accounting software, including Quickbooks and Xero, and social media platforms, to name a few, to your Online KPI dashboards so you can get a dashboard report that helps you organise your business operations better.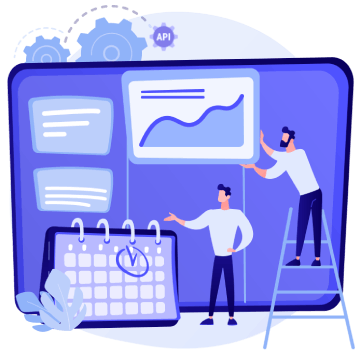 Data Source Migration to Klips
We migrate your data from a single or multiple data source into your Klips even when Klipfolio data connectors aren't available. With the help of our Big Data service providers, we streamline the data flow in an organised manner to the Klips. Whether for your Customer Relationship Management (CRM) or Enterprise Resource Management data, we provide data mashups on a single Klip to help you reach usable, impactful insights.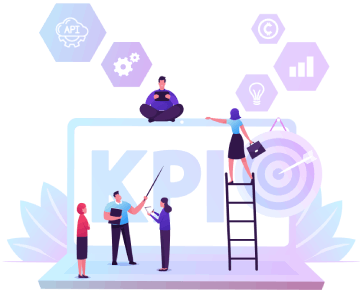 Custom Klips Creation
Our Klipfolio expert's design and style your widgets/Klips uniquely and configure the data sources to set automated refresh time for the visualisation of the updated data for the chosen KPI's. We handle and provide every bit of the Klipfolio dashboard services with ease.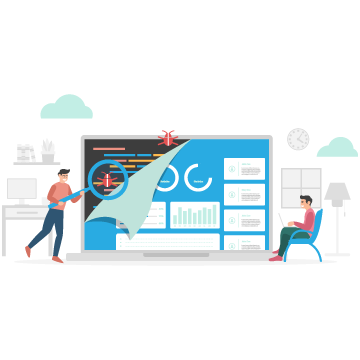 QA and Testing of Custom Data Dashboards
From Klipfolio integrations to customised KPIs with designing of custom Klips or data visualisations, we go about repeated testing cycles before deployment to make sure what we deliver is error-free and gives you 100% user satisfaction.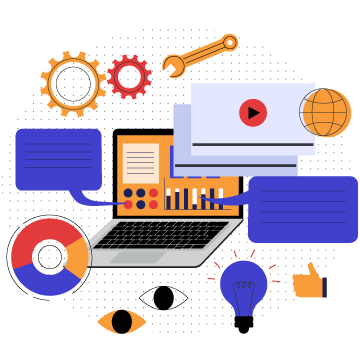 Klipfolio Dashboard Support and Maintenance
With a scalable, cloud-based BI solution, we provide customisations accordingly to fit your business needs in your Klipfolio dashboards as your business grows. We offer aftersales long-term support and maintenance for free unless there are any significant customisations or integrations involved.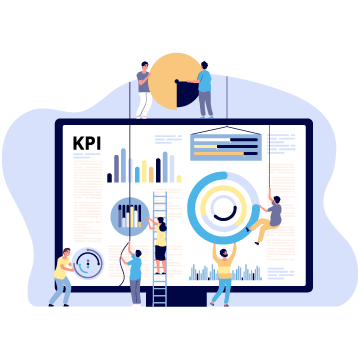 Custom Online Data Dashboard Consulting
Our top Klipfolio dashboard consultants are available round the clock to assist you in answering any queries you may have. We help you recognise your top KPIs, best data integration mashups and guide you through your decision-making process for the custom Klipfolio dashboard.
Our Klipfolio Case Study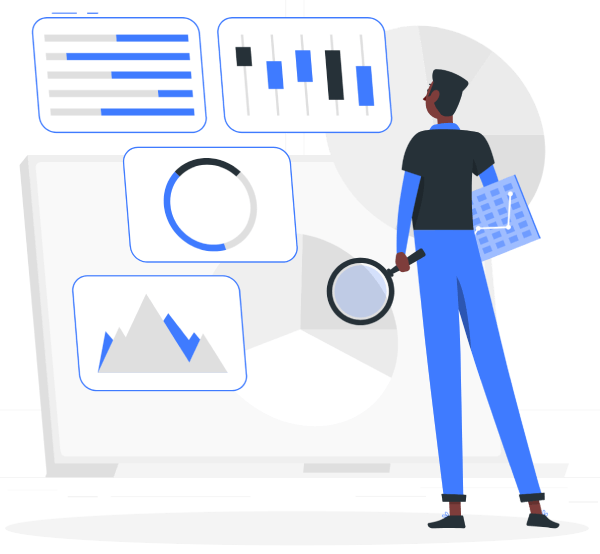 Klipfolio Integration with QuickBooks Desktop, Pipedrive and More.
With the expertise we possess as Business Intelligence solutions providers, Infomaze helped clients reach their goals. To access and analyse their enterprise departmental data in real-time by integrating all of their applications, including QuickBooks Desktop and Pipedrive, Google Analytics, and Google Sheets, into Klipfolio Dashboard.
---
Industry:

Our client, an enterprise home decor and accessories provider, had a vast clientele and was looking to streamline their entire business workflow decision-making process. The client was looking for ways to break the silos between departments and provide top-notch customer service.

Expertise:

To overcome a lack of API, we used QuickBooks Web Connector to create a connector to integrate QuickBooks Desktop-Klipfolio seamlessly. Our Klipfolio experts created a dashboard, Klip exclusively for the accounts and the inventory department using the Klip editor for custom visualisations. The Pipedrive Klipfolio integration, Google Analytics, and Google Sheet were relatively straightforward.
Read More
How we Work?
We render Klipfolio dashboard services to all business types or sizes and look forward to expanding our horizons for a satisfied clientele. Business Intelligence and data analysis tools are taking over the business market, and we strive to provide improved solutions every day.
Share project requirements
Get the project completed
Read our Case Study
Read our case study to understand how closely we worked with a fundraising enterprise to develop a Klipfolio Dashboard to suit their specific fundraising, managing marketing strategy needs.
Read our Case Study
The Klipfolio Services Provided to Different Industries
Healthcare
Get HIPAA compliant Klipfolio solutions for your healthcare and save time in crucial decision-making processes.
Education
Get Klipfolio dashboard to simplify the organisation data management, classroom scheduling and increase student success.
Bank & Financials
Get performance efficiency, data visualisation for end-users, and more with custom Klips and data mashups.
Real Estate
Keep track of the property tax value, property obligation compliances, and more by integrating Klipfolio into your real estate.
Manufacturing
Get detailed insights into the raw materials, manufacturing required and prevent wastage with efficient Klipfolio dashboard reporting.
Solar Industry
Stay digitally forward by linking your business data to Klipfolio and deliver high customer satisfaction while providing your services.
Travel Agency
Always stay ahead of the travel restrictions and regulations, monitor and keep track of travel plans with Klipfolio dashboards.
eCommerce
Get top-performing sales channels, marketing campaigns, inventory management, and trends implementing custom Klips in your eCommerce.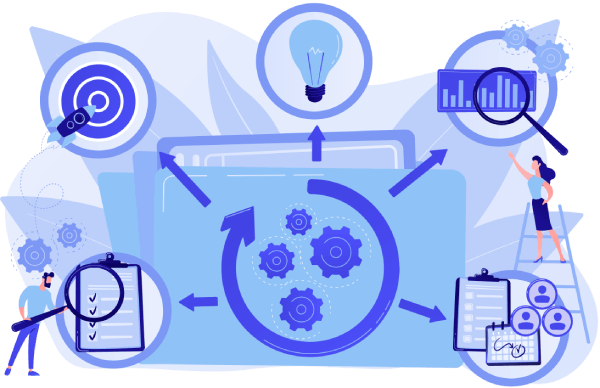 Upgrade your Existing Dashboard or get Custom Online Klips with Klipfolio Dashboard Services.
Our BI experts discuss and understand your work breakdown structure and help you decide on significant KPIs and effective data integration mashups.

With the industrial expertise of our Klipfolio team, we speedily develop Klips and ensure timely delivery of Klipfolio Dashboards.

Get Klipfolio Expert opinion to build Klipfolio personal dashboard, Klipfolio google analytics dashboard to Klipfolio marketing dashboard, to name a few.

We provide Klipfolio integration services for different data sources with data management for smooth information flow and create a centralised information hub.

With the innovative, easy-to-understand Klips, we help you get a competitive market edge for your business.

The Klips created are selectively accessible and comes with a high level of security.

Salvatore

Project Manager
Infomaze is the best technology partner any business could ask for, they go above and beyond to satisfy my business needs and they will do research and develop anything you need. I will never switch to any other company, may your success be our success! P.S. Gaj is the best.

Bryce

Project Manager
Vic and the team at Infomaze are absolutely awesome to work with. Their price was fair and their professionalism is top notch. They spent more time waiting on me than I did them, and they were patient and courteous every step of the way. I would definitely recommend hiring them , and I will continue to use them for my future projects

Jonathan

Project Manager
I was very happy with the promises made and, more importantly, delivered. Quality code. Neat and organized. Ace assisted with the last tweaks to ensure I was a happy client. I would be happy to work with them again on my next project.

Gerhard

Project Manager
The project thus far was not complicated and we are continuing to the next phase. My experience with Vik to date: Very good service – friendly and helpful with" high level of technical understanding and competence. Listens to what I want, makes suggestions where appropriate and delivers very quickly.