Klipfolio Dashboard Integration – A Case Study
The Customer
Infomaze helped the client, a renowned fundraising company with an extensive donor database and a constant necessity for campaigns, and crowdfunding management, to name a few, in reaching actionable insights in almost no time while managing fundraising strategies.
The Challenge
Being a fundraising company, the client had to maintain a significant amount of data securely, including details of all prospect donors, loyal donors, and campaigning details, be it financial or administrative. Handling all these data was not an easy task and, more importantly, time-consuming as they were using the wrong tools to obtain a fundraising metrics dashboard.
One can quickly agree that managing to fundraise requires a Business dashboard software that can handle, sort, analyze, and report the company's growth in an uncomplicated and straightforward manner by considering multiple criteria, including online social outreach, among others. 
The company initially used Give Lively, a free fundraising platform that could not handle its extensive data set, resulting in the whole operation working inefficiently. They set on making it right and went to two different CRM solutions, Salesforce and Infusionsoft, which operated independently from each other for assistance. These tools could handle the data alright! But, shuffling between the two systems at all times to obtain a single useable data to improve business decisions was laborious.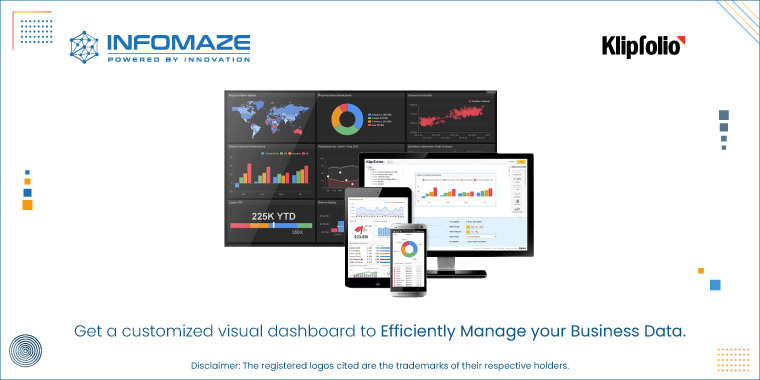 This task, in turn, caused more complications than simplifying the job at hand, further leading to poor resource management and, in the end, a productivity loss for our client. They instead needed a tool that would unite all of the functions carried out by separate management systems, saving one of their most important resources, time.
The Requirements:
To maintain records of the company's loyal donors.
Identifying and cataloging prospect donors.
To manage well-organized campaigns.
Keeping track of the donations received.
Maintaining records of previous fundraisers.
Real-time stats about fundraising success rates to help plan future campaigns and manage fundraising strategies.
Easy access to social media promotions
With the list mentioned above, the fundraising company approached Infomaze for a solution. We delivered one that helped them accelerate all their business processes efficiently with our CRM customization and
integration services
. Our skilled service providers, taking into account the client's distinct business infrastructure, handpicked the
Business Intelligence(BI)
tool that best met their needs and compatible with multiple devices.
Technologies and tools used to provide the solution
The technologies that we used include ETL, and the tools used were Klipfolio dashboard and Klipfolio integrations for providing a fundraising dashboard that provided an overview of their business's progress. Klipfolio dashboard, with its schema-less architecture, provides ease-of-use for the end-user, making it the perfect BI tool to be used.
How our Solution helped the client
Keeping in mind our client's wants and current state of affairs while handling its workforce, the first step towards finding a solution was to choose a suitable BI tool that would provide real-time insights. Infomaze chose a business dashboard software that could deliver easily visualizable outputs using Klipfolio dashboards. Integrating its data sources with the chosen BI tool was the next step.
While building a customized Klipfolio personal dashboard for the client, using Klipfolio integrations, our system integrator specialists integrated the two different data sources independently used with the Klipfolio dashboard. Thus enabling the fundraising company to store and access their CRM data in one single data source, and it also allowed them to utilize all their resources intelligently.
The fundraising metrics dashboard that our developers created considering the company's unique KPIs provided them with dashboard snapshots that highlighted our client's leading and lagging performances, which helped them reach a better approach while planning different kinds of fundraisers and future campaigns.
The Klipfolio marketing dashboard that we set up for the client helped them manage fundraising marketing strategies, including our client's finances, from budgeting, monitoring bid data sheets to maintaining a record of different kinds of donations received. The dashboard provided an altogether summary of their business proceedings and allowed sharing dashboard-snapshots, white-labeled with their brand name.
The Klipfolio Google analytics dashboard that we customized for our clients let them visualize multiple Google analytics, including the year-in-review, daily overview, organic traffic dashboards, and much more, simultaneously. All of these customizations allowed them to make informed decisions that increased the company's productivity.
The Results
The client approached Infomaze to build a database management system that would increase workflow efficiency and improve its resources. With their experience, our developers came up with a solution that helped the company overcome the issue and helped them improve their workflow.
The client could easily access and manage their CRM data as it was available on one platform after our system integrators helped them integrate their Salesforce CRM and Infusionsoft CRM data into Klipfolio dashboards.
Our customized fundraising dashboards provided visualizable real-time tracking of stats based on variable factors, including unique KPIs, which helped the client make informed decisions and share the dashboard snapshots on social platforms prospect donors.
Overall, our client benefitted immensely, whether in achieving a seamless workflow or profiting from making timely decisions using our Klipfolio integration and customization services.
---