The IT Staff Augmentation Services we offer:
There is no need to expand your team for just one project and drop the tedious job of hiring through interviews. Accelerate the development process or resolve bottleneck inefficiencies.
Get IT Team Augmentation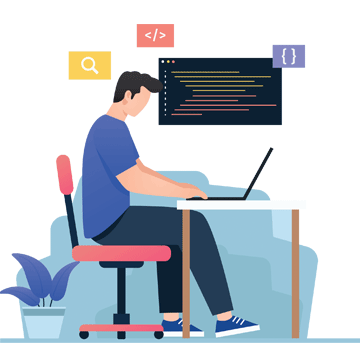 IT Team Augmentation for Web Dev
Whether during the middle of the project or from the beginning, our IT staff augmentation services for web app development attend to your every business need. Customisations, proper functionality and a reduced turnaround time are things we guarantee and adhere to all the time.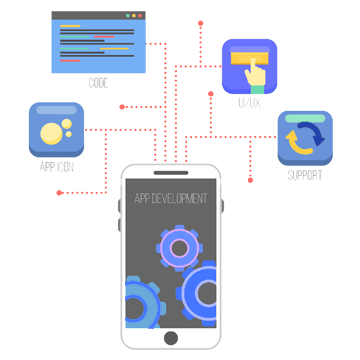 IT Team Augmentation for Mobile Apps Dev
Get mobile app development services by hiring our mobile full-stack developers who add their expertise and enthusiasm to your in-house team and speed up the mobile app development process. With an organised approach, our gifted mobile app developers for hire help you immensely every step of the way.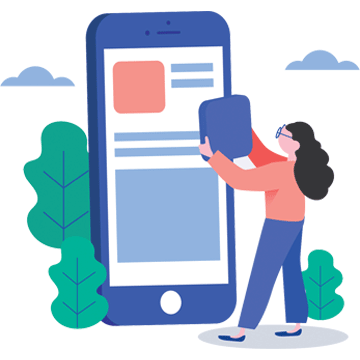 IT Team Augmentation for App modernisation
Moving a legacy application to a new technology platform, migrating an application from one version to the latest version, adding customisations using upgraded technology, you name it, we do it. We provide IT staff augmentation services for app modernisation with zero loss of data.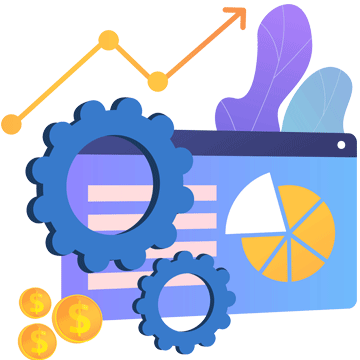 IT Team Augmentation for Enterprise Apps Dev
Being an IT augmentation company, our knowledgeable developers work side-by-side on the enterprise application your team is working on and help by supplementing the talents required to reach the desirable enterprise-level, highly robust applications.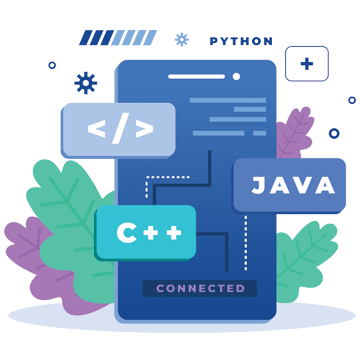 IT Team Augmentation for Custom Apps Dev
Be it a SaaS-based application on the cloud or a custom app that you want to develop and need a little push to help get IT staff augmentation services from Infomaze, we provide the best quality services you need. We complete the process in a competitively less time.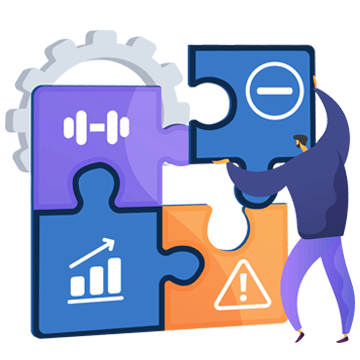 IT Team Augmentation for API Dev
Get IT staff team augmentation services from us for the highest-rated, safe API development. Obtain seamless uni-directional or bi-directional connectivity between your application and any third-party applications with no set limit and a great APX (API experience).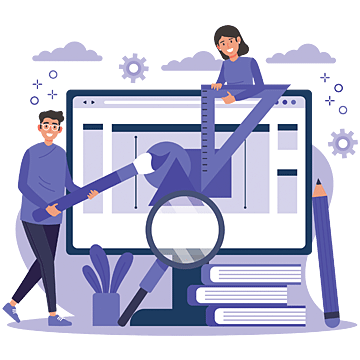 IT Team Augmentation for UI/UX Designing
Hire UI/UX designers from Infomaze as part of your IT team augmentation drive and get uniquely creative and practical designs with top-notch user interface (UI) and user experience (UX). With years of experience on their hands, our UI/UX developers will contribute team augmentation services in the best possible way.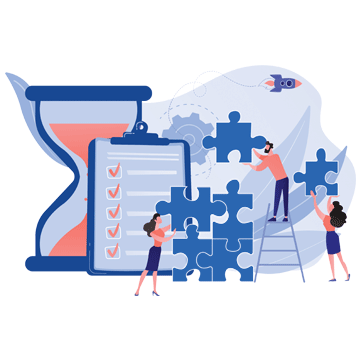 IT Team Augmentation for Project Management
If you have an excellent team, who carry great expertise in what they do, but need proper direction, then you have come to the right IT augmentation company. We provide dedicated project coordinators and managers who will solely work on your project and effectively evaluate and manage the whole project, from its initiation till the end from schedules, planning and implementation progress.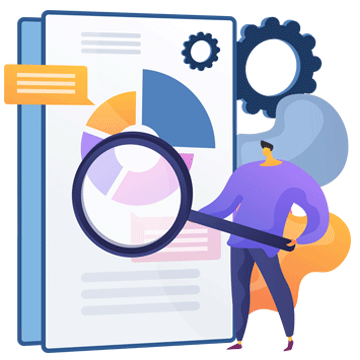 IT Team Augmentation for Business Analysts
The most crucial part of a project is its initiation, and before jumping into that phase comes the even more significantly responsible role for the business analysts. Instead of recruiting specialists for every industry vertical, get IT staff augmentation services and hire business analysts who add meaningful and value-added recommendations after accessing the project requirements.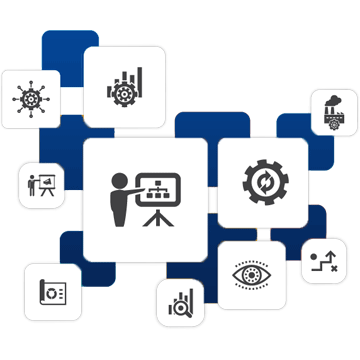 IT Team Augmentation for Business Operations
With a full-attending team of developers and project coordinators, are you still unsuccessful in reaching your performance efficiency fully? Instead of permanently hiring a business operations manager, obtain top-of-the-class insights to improve your business operations using our IT staff augmentation services.
How does our IT Staff Augmentation Services work?
Based on your requirement, we will give the team's profile. Add or reduce resources with assured confidence while sharing any form of data as we sign NDA with you.
Check out resumes/profiles
Get IT Staff Augmentation
Extend your teams Productivity, get IT Staff Augmentation Services Now!
Whether you do not carry the expertise or extra resources to work on your project and don't want to spend extravagantly on recruiting, then your best bet is IT team augmentation. Discuss your project requirements, and we will take care of the rest.
Get IT Team Augmentation
With IT Staff Augmentation Services, we have Served Industries, Including:
Education
Get IT staff augmentation services to work on customisation of LMS and data assets integrated efficiently.
Entertainment
Get an attractive user interface, API-aided integrations, and customisations in web/mobile apps. Get IT team augmentation now.
Law
Helped law firms manage their everyday data dump with custom applications development through IT team augmentation.
Bank and Financial
Get the best agile financial software development services with the IT staff augmentation services that we provide.
Field Services
Increase your customer satisfaction; get IT staff augmentation services for help with custom development of field services management software.
Travel Agency
Provide the best travel agency solutions on the cloud to your clients with the help of our IT staff augmentation services.
Real Estate
We aid in linking CRM, Database, and other data resources for your clients with high expertise in IT team augmentation.
Healthcare
Get HIPPAA compliant, secure integrations and workflow management systems customised with our IT staff augmentation services.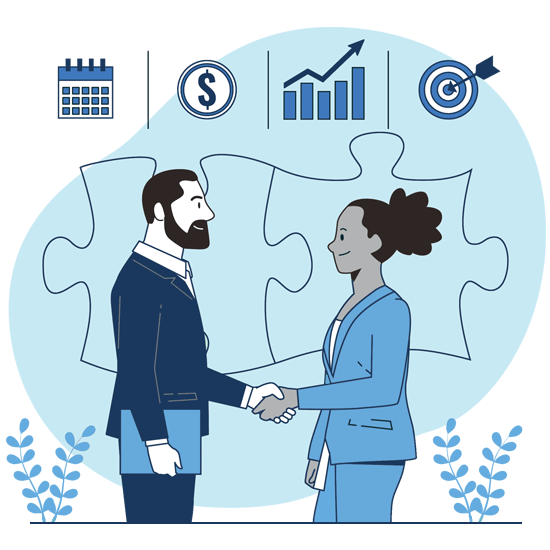 Why choose Infomaze for IT Staff Augmentation Services?
We provide robust security to protect your application and knowledge base (IP) via a Non-Disclosure Agreement (NDA).

Having ISO 9001-2015 and ISO/IEC 27001 certifications, we are one of the best IT augmentation companies.

Code is maintained over 'Source Safe' along with history and transferred to your server weekly; we ensure that you always have the latest version of the application.

Our IT staff augmentation services include meetings at your convenience (weekly/daily) to discuss the action plan in an agile manner, project coordinators, account managers and more for the smooth running of your project. You will also be able to read comments and notes about the same.

The team at Infomaze works on a defined process flow and hence can replace any new or existing members within a short time.

With almost two decades of experience in the IT service industry, we were ranked among the top 20 fastest growing IT service companies as early as 2015.

On average, we provide 3+ years of experienced developers and provide scalability.

A flexible recruitment regime with 24X7 availability for providing IT staff augmentation services.

Salvatore

Project Manager
Infomaze is the best technology partner any business could ask for, they go above and beyond to satisfy my business needs and they will do research and develop anything you need. I will never switch to any other company, may your success be our success! P.S. Gaj is the best.

Bryce

Project Manager
Vic and the team at Infomaze are absolutely awesome to work with. Their price was fair and their professionalism is top notch. They spent more time waiting on me than I did them, and they were patient and courteous every step of the way. I would definitely recommend hiring them , and I will continue to use them for my future projects

Jonathan

Project Manager
I was very happy with the promises made and, more importantly, delivered. Quality code. Neat and organized. Ace assisted with the last tweaks to ensure I was a happy client. I would be happy to work with them again on my next project.

Gerhard

Project Manager
The project thus far was not complicated and we are continuing to the next phase. My experience with Vik to date: Very good service – friendly and helpful with" high level of technical understanding and competence. Listens to what I want, makes suggestions where appropriate and delivers very quickly.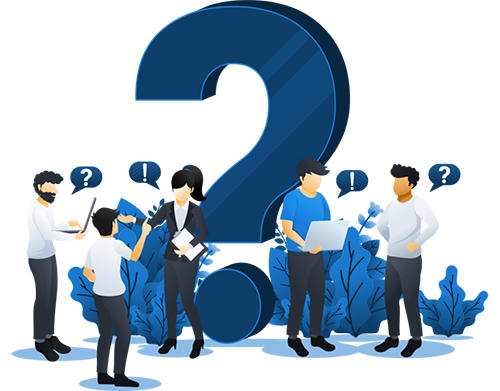 IT Staff Augmentation Services - FAQs
The reasons are plenty, yet your reason for getting IT staff augmentation services are entirely based on relevancy. Do you think your in-house team cannot complete a project within a particular time without upscaling your staff? Or have the expertise and seek a project coordinator? It could be because you want to reduce costs on in-house recruitment. You can get IT staff augmentation services in all the cases mentioned here and many more like these.
We set up regular meetings with you to keep you always in the loop. Also, share the code every week or according to the time that you have chosen. We have KPIs defined or set customised KPI's to keep better track of the IT team involved and report the same to you.
Going for IT staff augmentation services have multiple benefits when done right. Here are a few mentioned below:
Fastened turnaround time
Bridged resource gap
Workforce performance enhanced
Guaranteed solutions
Reduced development cost
Improve brand value
Increased customer satisfaction
Cost savings on in-house recruitment
Reduced risks with proactive maintenance