SaaS Application Development
Our SaaS programmers create SaaS applications keeping your business needs in mind, irrespective of the company size. We develop custom web applications at cost-effective prices.

SaaS Application Customisation
With our expertise in SaaS technologies and trends, we provide customisations on top of the ready solutions; business intelligence, business automation and management solutions, to name a few.

SaaS Application Integration
We provide an integrated SaaS environment for your business. From linking your eCommerce to the payment gateway or shipping tracking app to CRM with BI and ERP seamlessly and securely.

SaaS Application Migration
Migration from a legacy system or one existing SaaS application to the other, we carry out 100% accurate and 0% loss SaaS applications migrations. Hire SaaS developers now.

SaaS Application Maintenance and Support
Digitalising and adapting SaaS cloud computing is not the only important step in your business. But, making sure the SaaS application remains up-to-date is what makes a significant impact on your business, and our SaaS programmers help you do so.

SaaS Consultation
Providing SaaS solutions for over a decade now, we precisely know the best automation solutions, SaaS application integrations and migrations to offer outstanding outcomes. Talk to our SaaS consultants now.
Infomaze's Affordable and
Flexible Hiring Modules
Hire SaaS developers from Infomaze who have immense experience and offer flexible services, solutions as your business needs dictates. Choose from a range of hiring models that suit your project requirements precisely, be it full-time or part-time.
Are you looking to hire SaaS application developers on a fixed cost basis for your upcoming project? We deliver high-quality SaaS solutions at an agreed and reasonable price. Check out our flexible hiring engagement modules for SaaS programmers and share your requirements to begin.
Hire Saas Programmers

Fixed Cost Project Based
We deliver our SaaS projects on a milestone basis at a fixed cost. We only require you to share the project requirements, and our SaaS application developers will provide a well tested and well-written solution. Engage us to work on your SaaS project now.

Hire SaaS Programmers
Hire SaaS programmers from us as per your project requirements and engage weekly, monthly, or on a long-term basis. Start on a trial basis with a task and hire SaaS developers only when content with the results. We provide competitive prices for all SaaS-based projects depending on the duration of the engagement. We recommend the best team for your project with similar experience to deliver top-notch results.

Hire Team on Demand
You already have a team working on your SaaS application development, and you may require a team of SaaS programmers, not for full-time or part-time engagement. We have the exact module you might be looking for and provide SaaS programmers on-demand for your urgent project development needs. Our team of SaaS app developers for hire can start immediately in a strategic and organised manner.
The Process our SaaS App Developers Follow:
Share Project Requirements
Adopt cloud computing or automation through SaaS solutions in your business, with our skills as a SaaS solution provider. All you have to do is share your project requirements.
01
Hire SaaS Programmers
To hire SaaS application developers from Infomaze, we give you the option and freedom to choose from a pool of talented SaaS programmers.
02
Get the Project Completed.
With 100% transparency and your feedback implemented throughout the project development, our SaaS programmers complete it in a hassle-free manner.
03
QA & Testing
Once the SaaS project is complete, we meticulously run QA (Quality Assurance) tests on your SaaS application and help you successfully implement it in your business.
04
Hire SaaS Developers for Various Industry Verticals:
Media

Media

Centralise your media business management with SaaS integrations and customisations. Hire SaaS developers now.

Gaming

Gaming

Seamlessly provide games as a service by incorporating and adapting the SaaS model in your gaming business.

Farming

Farming

Get automation through SaaS applications specifically designed to manage agricultural processes. Talk to our SaaS consultants now.

Field Services

Field Services

Get our SaaS-based, ready to use field service management software with additional customisations if required.

Healthcare

Healthcare

While adhering to the HIPAA safety and security regulations, get SaaS application developers to work on your next healthcare project.

Real Estate

Real Estate

Hire Saas developers to customise your SaaS business management system and efficiently manage leads, agents, and property sales lifecycle.

Printing

Printing

Get a custom-print management SaaS application developed with customisations done with the help of our SaaS programmers now.

Retail

Retail

Our SaaS programmers customise the web-based eCommerce app you need to provide an outstanding experience for your retail customers.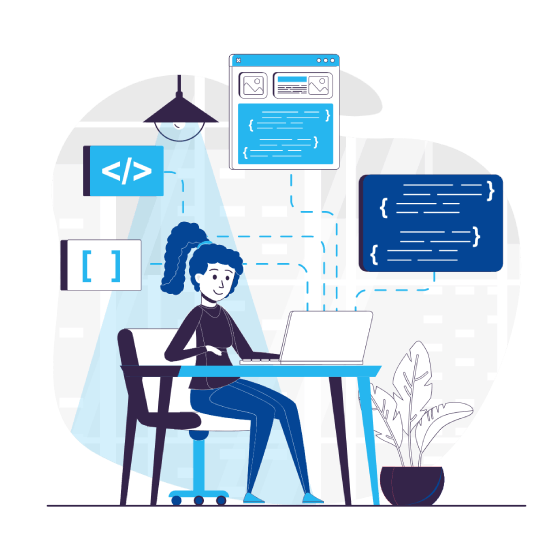 Why choose Infomaze to
hire SaaS Developers?
Our SaaS programmers are exceptionally knowledgeable and move your business from on-premises to the cloud by implementing the best SaaS-based, cost-effective strategy.

Being technology partners with AWS, Microsoft Azure, Oracle & SQL, Zoho, Google Cloud, and other Saas giants, our SaaS programmers provide efficient SaaS solutions for your business needs.

Having worked with various industry verticals of different sizes, our SaaS application developers are highly experienced to carry out any complex project with ease.

With ISO 9001:2015 and ISO/IEC 27001 accreditation, Infomaze offers SaaS programmers who provide top-notch and secure solutions. We also sign an NDA with each client before we start our work on anything.

Server-side development and client-side development are two phases of any solution development, and our professional SaaS developers are great at providing both.

With excellent communication, project management, we provide bug-free, reliable SaaS solutions hassle-free.
Discuss Engagement Module
Salvatore

Project Manager
"Infomaze is the best technology partner any business could ask for, they go above and beyond to satisfy my business needs and they will do research and develop anything you need. I will never switch to any other company, may your success be our success! P.S. Gaj is the best."
Bryce

Project Manager
"Vic and the team at Infomaze are absolutely awesome to work with. Their price was fair and their professionalism is top notch. They spent more time waiting on me than I did them, and they were patient and courteous every step of the way. I would definitely recommend hiring them , and I will continue to use them for my future projects"
Jonathan

Project Manager
"I was very happy with the promises made and, more importantly, delivered. Quality code. Neat and organized. Ace assisted with the last tweaks to ensure I was a happy client. I would be happy to work with them again on my next project."
Gerhard

Project Manager
"The project thus far was not complicated and we are continuing to the next phase. My experience with Vik to date: Very good service – friendly and helpful with" high level of technical understanding and competence. Listens to what I want, makes suggestions where appropriate and delivers very quickly.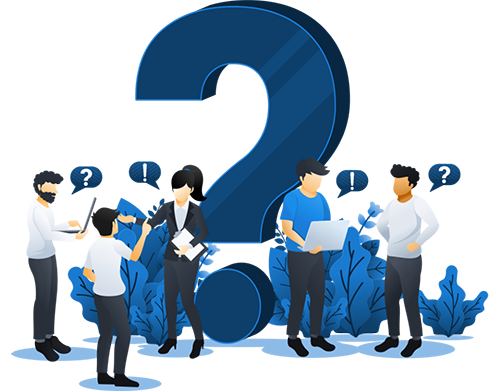 FAQs while Hiring SaaS Programmers
Our SaaS programmers and the project management team go hand-in-hand and in a highly organised manner. Every hiccup in the project is met with a cool head and creatively dealt with to ensure on-time delivery.
Our SaaS app developers have a minimum of 5+ years of experience and are incredibly comfortable dealing with customisations, integrations and migrations for all SaaS solutions, including:
CMS,
Accounting software,
Project management,
Enterprise management,
Customer management, among others.
With the above expertise, our SaaS programmers efficiently implement the solutions with a 100% success rate.
Our friendly SaaS consultants are always happy to help answer all of your queries and provide a SaaS consultation free of cost. If no significant upgrades, maintenance is not involved, then we do not charge for it.