Importance of Application Migration and Why is it Needed for the Industries' Growth
In the era of technology revolutions, the business landscape has been evolving continuously, and with every technology trend comes an overnight evolution in business. Out of them, one significant shift that's been in full swing in recent years is the adoption of cloud computing.
This has become the ultimate solution for all businesses to streamline operations, improve scalability, and enhance overall efficiency. Application Migration is the key to accessing these benefits for your business growth.
Let's explore more about the significant need for Application Migration for the entities.
The power of cloud migration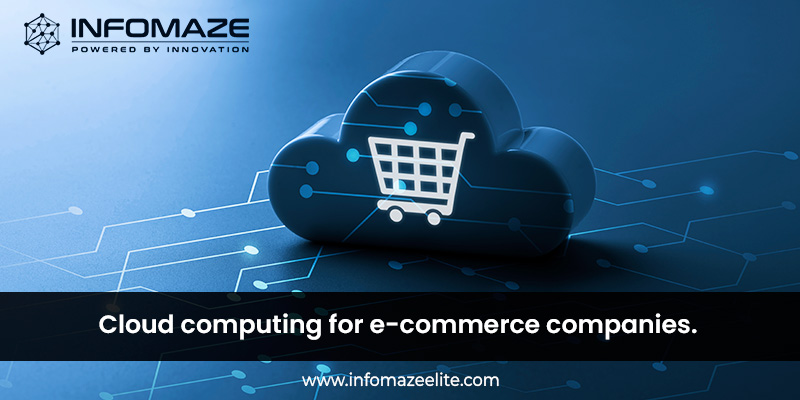 Businesses used to rely on monolithic, on-premises software platforms to run their operations. However, times have changed drastically. Since the arrival of cloud computing, the digital world has changed tremendously.
The cloud has enabled previously unimaginable sizes, flexibility, and cost-effectiveness. For businesses to use this ultimate solution, application migration services come into play.
Cloud migration is indeed a game changer. It allows easy and secure transfer of their applications, data, and workloads from their legacy systems to cloud environments.
Here are a few reasons why cloud migration has become popular in recent years:
Scalability:

Every firm has unique requirements, and the cloud enables resource scalability to meet those requirements.You can simply scale up during high-demand periods and scale down during quieter ones with the correct cloud application migration services.

Flexibility:

As industries evolve, so do their software requirements. The ability to quickly react to changing market conditions and business requirements is provided by application migration to the cloud.

Cost-effectiveness:

Custom application migration services assist enterprises in reducing IT expenses. Because cloud resources are scalable, you only pay for what you use. This eliminates the need for costly hardware purchases and upkeep.
The Need for Application Migration
The benefits of migrating applications to the cloud are numerous and varied. The following are a few significant advantages that can enhance your interest:
Your apps may be accessed from anywhere via the cloud, making it easy to expand into new areas and serve a worldwide consumer base.
Cloud platforms are known for their reliable disaster recovery options. Your data is replicated across many data centers, reducing the possibility of data loss in the case of a disaster.
There will never be an infrastructure complication because you only need to provide the essential information for accessing relevant services. Following that, clouds handle everything, saving time and avoiding difficulties.
It is critical to stay ahead of the competition. Cloud application migration services allow enterprises to innovate more quickly, add new features, and roll out changes more smoothly.
The Application Migration Service Provider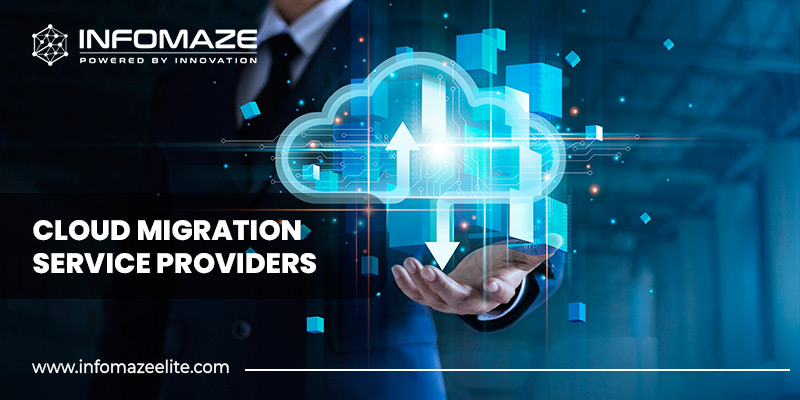 Finding the perfect partner for your application migration is a tough task in this digital world. Application migration services demand knowledge, and Infomaze's cloud application migration services can help you acquire knowledge with ease.
It has proven a track record of excellence with its custom migration services, assisting industries to reach new heights with the cloud.
Understanding the specific business requirements and providing customized services with cutting-edge technologies that can ensure smooth transfer with fewer challenges and numerous optimization benefits is the unique feature of Infomaze services. You're not just migrating with Infomaze; you're evolving.
While the world is transitioning to a cloud-centric future, cloud application migration unlocks competitive benefits, productivity, and a plethora of advantages for entities.
With custom application migration services like those provided by Infomaze, this change becomes an opportunity for growth and innovation rather than a necessity.
Application migration is the future powered by the cloud, where the possibilities are endless and success knows no bounds. Accept the cloud, accept Infomaze, and unlock your industry's potential now.
---