PHP Development Services: An Ultimate Choice for Business Development Projects
Technology is Vital for Businesses to Increase the Efficiency of Products, Services & Systems
PHP is the preferred option for enterprises because of its flexibility, scalability & easy to use functionalities. Unlike other standard programming languages, PHP is well organized & it does not need any catalog or study material to learn.
The command functions of PHP are so easily understandable that even a newbie can quickly learn & comprehends them. Businesses choose numerous PHP development services platforms, including Laravel, WordPress & Magento.
Selecting the most desirable technology partner suitable to deliver expert PHP development services is the first step to a triumphant journey. Professional developers worldwide prefer working on PHP for website development rather than other programming languages.
Why is PHP the Most Desirable Option for Businesses?
PHP is open-source, so you need not pay any licensing fees. It is open to anyone & you can use it anywhere & anytime you require. In coding, control is essential. PHP has the proper control over the code, so it is effortlessly customizable & tailored as per your requirements.
Hire offshore PHP development services to develop interactive & dynamic websites by adding functionalities to web pages embedded into HTML without calling external data or files. PHP has enormously evolved by adding new features & unlocking new capabilities with regular updates.
Another vital advantage is that it can be well integrated with other frameworks & databases & has the potential to have maximum control over the developers without writing complicated scripts. Hire a dedicated PHP developer to start building your website that excels in robustness, scalability & high-end security.
Advantages of Employing Expert PHP Development Services for Businesses
PHP is open-source & free:

PHP is a free server-side language. We can create any website, web application, eCommerce store, or web solution with the latest web development trends by utilizing this cost-effective option.

Suitable with all Operating Systems:

The PHP programmer's favorite feature is creating cross-platform web applications. PHP is compatible with various OS, including Unix, Linux, Mac, Windows & its interfaces are compatible with Apache & MySQL servers.

Flexible & Dynamic:

Various libraries can integrate the PHP framework to produce numerous effects & offer fool-proof encryption & scalability. PHP development services have greater flexibility with customization than any other server-side language.

Abundant Resources:

By hiring offshore PHP development services, you get enormous resources covering all topics & extensions tailored as per clients' needs. You can find new methods to create web solutions through online resources & communities.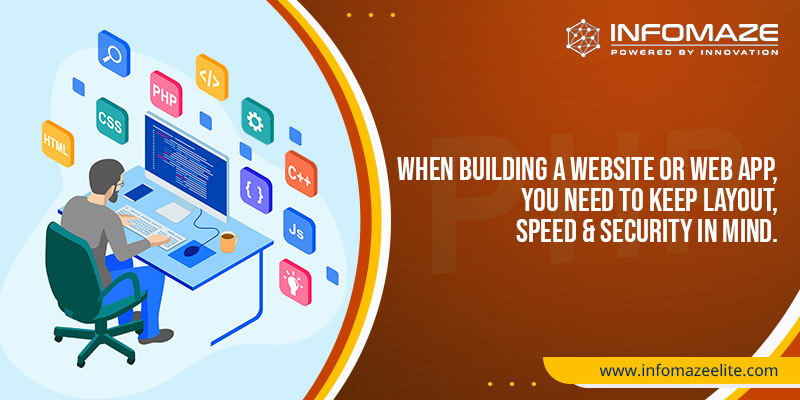 PHP frameworks:

Create web apps effortlessly & quickly by using PHP frameworks. Enterprises can benefit by using frameworks like Laravel, Zend, CakePHP, CodeIgniter, Yii & Symfony to produce first-in-class web apps backed by Model View Controller (MVC).

Database Versatility:

PHP supports numerous databases, including MongoDB, MySQL & PostgreSQL, which are flexible in database connectivity.

Content Management Systems:

Another crucial advantage of preferring PHP as your enterprise's development service is that various (CMS) content management systems use PHP as their server-side. PHP-based frameworks are written & powered by CMSs, including Drupal, WordPress, Joomla, Magento & PrestaShop & much more.
Consider These Tips Before Hiring an Expert PHP Development Services
Do you find difficulties choosing the best PHP development service with a reliable company? Consider the below tips for hiring expert PHP development services to create top-notch web solutions tailored to your requirements.
Look at their portfolios when you opt to hire offshore PHP development services. Altogether you will get an opinion about the establishment and its services.
Check their testimonials and look for the reviews to know if they are affordable & genuine; lastly, look into their capabilities, achievements & domain experts.
It's crucial to hire a PHP coder who has proficient knowledge & abundant experience to deliver robust & dynamic business solutions. Experience & knowledge about PHP is essential when scrutinizing offshore PHP development services worldwide.
Ask the PHP programmers about how much experience they have and what other frameworks they know about & if possible, get in touch with their previous clients.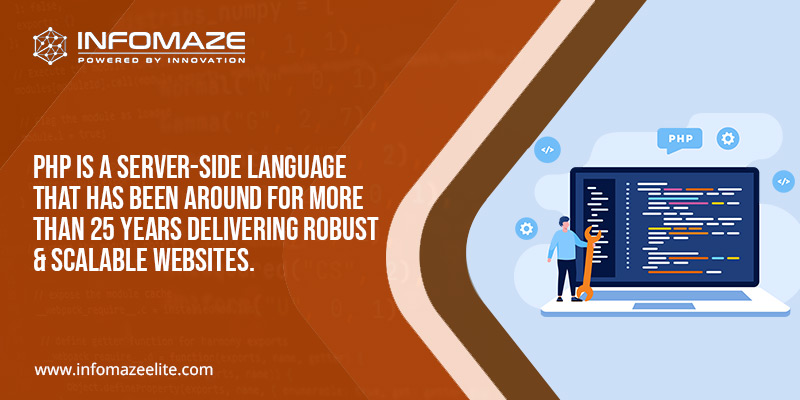 Determine the cost of developing a PHP project because creating a website or an application is a long process. So, ask about the costs related to the project team with developers, testers, additional resources, and many more.
For many small-scale non-tech companies, business owners benefit by charging extra costs & hidden charges, so don't be victims. Ask them whether there is any additional cost before starting the project or know the total upfront cost that needs to be atone.
A security plugin can save your energy & time by streamlining cumbersome tasks. It has the essential functionalities for preventing DDoS attacks on your WordPress website.
As discussed above, a Web Application Firewall (WAF) can be a massive advantage for protecting your website. Installing a security plugin with built-in is a fast method to add protection to your WordPress installation.
Furthermore, functionality including wrong URL & hostile IP address detection, login attempts limits & bot blocking help with attack mitigation.
Feedback is an essential factor in determining if a company provides good services. When you are giving an interview to a company, they ask you about your previous work experiences, different technologies & projects you have worked on so far.
Likewise, when you hire a dedicated PHP developer, ensure their portfolio is authentic by verifying clients' background checks & testimonials. By this, you will know what you're foreseeing about their services.
Most companies promise 24x7x365 days of support services, but for many reasons, they cannot give support when issues arise, so do not fall for fake promises.
Hire expert PHP development services who are authentic, and ensure how many developers, testers & managers will be on support when an issue surfaces. If they are ready to give support 24/7, ask them if they will assist you via communication channels like Skype, email, Google meets, or phone.
Infomaze has hands-on experience in PHP development services. Hire dedicated PHP developers to build websites & applications tailored to your business needs. Talk to our friendly team to learn about our PHP development service & benefits.
---