Integrated Dialpad Application With Zoho CRM- A Case Study
The Client: Seeking effective dialpad integration with Zoho CRM
The client was looking for a fleet Zoho CRM customization company to integrate a communication platform Dialpad with Zoho CRM. Also, fetch call data from the Dialpad application. They did not want to settle for ready-to-use software. Hence, they suggested dialpad integration with Zoho CRM to effectively manage data between the two systems.
The Challenge: Ability to communicate with prospects from anywhere in Zoho CRM
The main challenge for our Zoho CRM developers to overcome is to obtain all the responses related to call activities, such as whom they have called (inbound and outbound), whom they have messaged, and time. The call activities and message details were initially stored in the Dialpad applications. There were no configurations to view and store them in CRM, so we needed to find a solution and embed it into the Dialpad app.
If we have successfully managed dialpad integration with Zoho CRM, then based on responses with a unique ID, we should be able to access all the calls and messages of customers and leads and store them in the database of Zoho CRM. We need to create an application in Zoho CRM where users don't need a Zoho license to log calls quickly, make calls faster, and work more efficiently with potential prospects and customers from anywhere.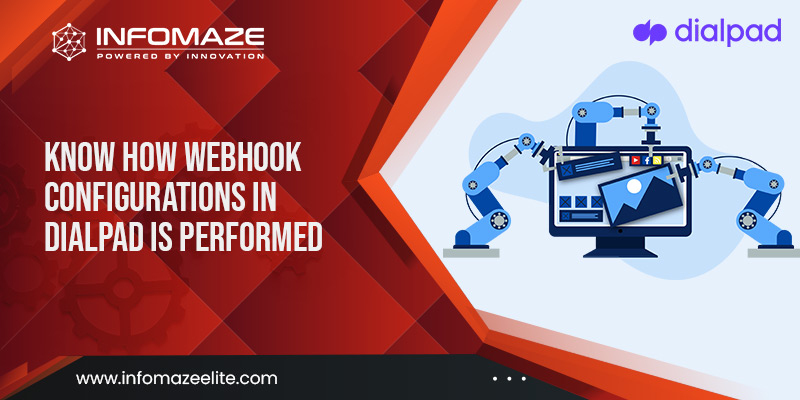 The Requirement: Automatically log inbound and outbound calls and messages into Zoho CRM
The client needs dialpad integration with Zoho CRM and automatically sync with the current CRM system's matching leads, contacts, vendor profiles, messages, and account records.
In the Zoho CRM application, all the inbound and outbound Dialpad calls activity, such as call history, inbound and outbound calls, messages, and time, should automatically fetch all the call data and be stored in one place.
If customers call back to the Dialpad app, those calls should be logged and recorded, so the client can open the particular lead and view all the call details in the Zoho CRM application for further business process.
The Implementation Process: Connected Zoho to log calls and messages directly from Dialpad
We created the button in Zoho CRM, i.e., "Initiate call" when clicking on the call, the first call will be initiated from the Dialpad user, then the call ring will notify the record user. Once the call is hung up, we fetch the call information using the Dialpad API, and we create a module for storing the call information "Call Record."
In the lead/people module, we added the "Message" field to fetch the lead data from the corresponding module along with the "Message" field data. We send a message using the dial pad API. Once a Message will send to the lead's phone, we will get the SMS response, and also we have created a module for storing the SMS information "SMS Record.
For Zoho CRM integration with Dialpad, we have configured the CRM with our unique solution in Dialpad. Dialpad sends the response to the configured solution if any call activity occurs. So we have successfully created the call activity module in Zoho CRM using our configuration.
The Solution: Effectively automated the dialpad process in Zoho CRM
Our skilled and experienced Zoho developers, whom the client had hired to get the job done, worked tremendously for dialpad integration with Zoho CRM, and used configuration to fetch the call data from the Dailpad. Here is what we've achieved:
Automatically log and store both inbound and outbound calls.
View the recent activities of calls and messages with quick links to Zoho CRM
View your leads/customers contact profiles within the Dialpad app.
Creation and logging new leads and contacts of Zoho CRM from Dialpad calls.
Get a native sidebar within and desktop apps with integration.
Get instant access to deal tagging, tasks, and call notes.
You can tie calls with current deals within the Dialpad app.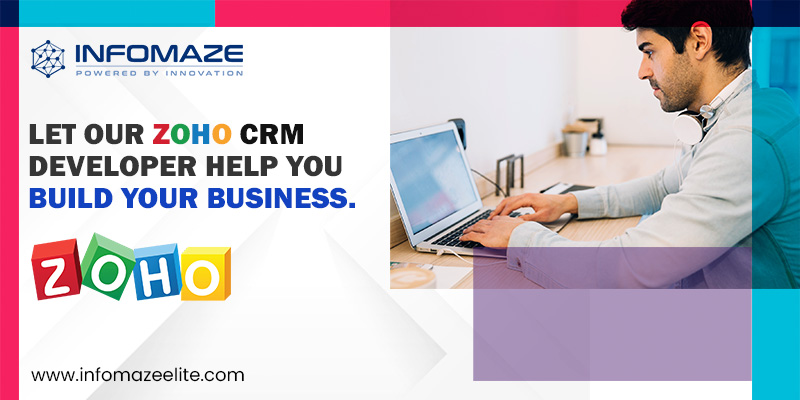 The Result: Successful integrated Dialpad in Zoho CRM
By dialpad integration with Zoho CRM, the leads, accounts, and contacts in Dialpad are automatically synced in the Zoho CRM and log inbound and outbound call records into Zoho CRM against the matching customer records.
By this, we can improve the productivity and efficiency of the support and sales representatives. Businesses can save agents time and focus on sales by reducing tiresome app switching and automating sales tasks.
Empower agents in real time with customer history and data by creating a more personalized experience to boost sales revenue by integrating Dialpad app with Zoho CRM.
With Zoho CRM integration with Dialpad, managers and teams can stay efficient, effective, and engaged anywhere in the world by logging their calls more quickly, making calls more easily, and working more efficiently.
Why Choose Infomaze for Zoho CRM Integration Services?
Log calls quickly, make calls faster, and work more efficiently by simply logging in and starting dialing with your prospects and customers from anywhere. Hire Zoho CRM customization developers with abundant experience in Zoho CRM integration services for Dialpad or any other third party.
Infomaze is a certified Zoho CRM implementation partner and helps streamline your business processes and increase performance and productivity, providing Zoho CRM services for various industry verticals at competitive prices. Contact us if you want a tool to help you do the same.
---