A quick comparison of Zoho Books VS QuickBooks.
Businesses today globally are acquainted with various accounting software available in the market, but it is challenging to choose the right one that suits your company's requirements. For any business, accounting and bookkeeping are some of the most critical aspects to set your goals. There are tons of comprehensive accounting software designed to make your accounting task less stressful.
Here is our comparison of the two top accounting software modules, Zoho Books vs QuickBooks online. Let us read through to understand the significant differences and advantages they offer.
Zoho Books: A no-stress cloud-based all-in-one accounting software with robust features. You get excellent customer support and value for money.
Intuit QuickBooks: A well-built mobile application to stand competitive with the other applications. It offers flexible packages and easy-to-use features.
The best accounting software should help you be less dependent on an accountant, give more flexibility and check details in a single application. No matter what application/software you choose, ensure it has all the essential features and integration options. And we at Infomaze help your rule out the best accounting software for your business and customize it to suit your business needs.
Choosing the right accounting integration software that blends with your business environment is a time-consuming and tedious process. Developers at Infomaze have worked on various projects for both Zoho Books and QuickBooks. Our take on these accounting software modules and their integrations have eased many businesses' accounting formats in different levels.
When to choose Zoho Books?
Zoho Books is an excellent option for companies looking for cost-effective accounting software with exceptional functions and features. Businesses with other Zoho apps like Zoho CRM, Zoho Socials, Zoho Inventory, Subscriptions, and Flow will love their integration with Zoho Books. Added to this, Zoho Books is by far the most popular accounting software for small businesses across the world.
When to choose QuickBooks online?
QuickBooks is the kind of accounting software that most bookkeepers support and is ideal for most businesses. A lot of independent accountants are certified as QuickBooks ProAdvisors. Additionally, QuickBooks also supports third-party add-on applications. It is widely used by companies that process their payroll, make tax deposits, and file the necessary returns.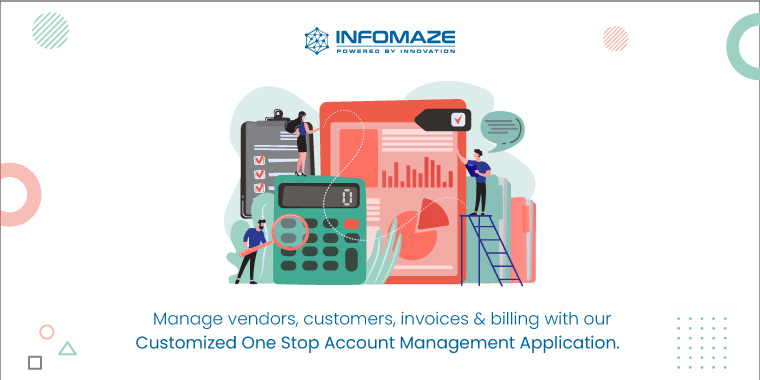 Here is a comparison of Zoho Books and QuickBooks
Features:
Zoho Books: Zoho Books offer impressive features compared to other accounting software modules available on the market. A few features include creating estimates, creating purchase orders, budgeting, multi-user access, inventory management, accepting online payments, customer invoicing, tracking bills, and employee management.
QuickBooks: QuickBooks, on the other hand, offers a structured accounting feature list that best suits small and medium businesses. It helps keep track of the expenses to manage finances efficiently. Some of the features include integrated payroll, managing files, sales returns, tracking unpaid bills, assigning time and costs to jobs, managing inventory, tracking profitability by class and location, managing inventory, monitoring costs using FIFO accounting, and advanced reporting.
Summary:
Zoho Books Professional and QuickBooks Online Plus offer similar features. Fe difference includes filing tax returns and generating 1099 forms. Zoho Books support these features only with third-party integration.
Ease of Use:
Zoho Books: Zoho Books offers a systematic UI and easy-to-use dashboard. All the information is organized and listed on the left-hand menu pane. The dashboard is large and offers good visibility of details, and requires scrolling.
QuickBooks: Similar to Zoho Books, Quick Books also offers an online dashboard. It has a left-hand menu pane to take us through different options. However, we can perform transactions in multiple ways. It has similar buttons and runs us through all the features it supports through a single-click menu.
Summary:
Both Zoho Books and QuickBooks have similar interfaces and easy-to-use options that are pretty simple and understandable. Both software modules have a left-hand menu pane and organized dashboards. The only difference is that Zoho Books include assisting videos when you open any section, which eases the initial setup.
Integrations:
Zoho Books: Zoho Books integrate with a list of Zoho applications that come with a subscription. A few of them include Zoho Finance Plus, Zoho People Plus, Zoho CRM Plus, Zoho Workplace, and Zoho One. With this, Zoho also integrates with few third-party services like PayPal, Stripe, and Braintree.
QuickBooks: QuickBook's major integrations come from third-party and only a couple, including QuickBooks Payroll and TSheets by QuickBooks from QuickBooks. Though not a straight-forward approach like Zoho, our QuickBooks developers helps you manage the entire business through their selection of third-party software. Some of them include ClockShark, eBillity, Shopify, OneSAAS, Plooto, Capsule CRM, BigTime, Jobber, Fathom, Gusto, and Paychex.
Summary:
While Zoho Books vs QuickBooks comparisons lead us to their own sets of pros and cons. Zoho offers a discounted price for the bundle of applications. And QuickBooks lets you choose third-party services based on your business requirements.
Mobile Application:
Both Zoho Books and QuickBooks are cloud-based applications that allow you to access data from multiple devices, including tablets and mobile phones. One can perform most of the tasks and transactions efficiently from the mobile device. Both the mobile apps are available free of cost on the Google Play Store and Apple Store and allow you to manage your business accounting smoothly with dedicated mobile applications.
Customer Support:
Zoho Books: Zoho Books offer a fully-detailed documentation section that lets you search queries with keywords. It also has a FAQ section to answer commonly asked questions. Zoho Books' good thing is that it has a video for each section showing how to perform tasks, making it easier to set up the application. You can also talk to Zoho support assistance anytime as they offer 24/7 support. The support also includes communities where you can get answers from Zoho advisors.
QuickBooks: Like Zoho Books, QuickBooks has a Learn and Support page that includes articles and videos. It also has a FAQ section where you can find answers to common questions. QuickBooks have chat support and telephone support if you wish to talk to them. Businesses can also hire Quickbook Proadvisors who are certified through QuickBooks and can offer you great assistance.
Summary: Both Zoho vs QuickBooks have self-help sections and available via chat, mail, and phone support. However, the QuickBooks Proadvisors network is extensive and obtainable if you are looking for a local advisor.
Reviews
QuickBooks online have mixed reviews, and Zoho Books users feel they have an easy-to-use product. Though both offer assistance through different mediums, the thoughts and stars stand variably high for Zoho Books. QuickBooks users leave positive feedback on the easy-to-use and mobile features.
Both Zoho Books and QuickBooks are uniquely different and offer high-end flexible features to their users. Developers at Infomaze offer assistance based on our client's business needs. And we let you choose the best you would like to use.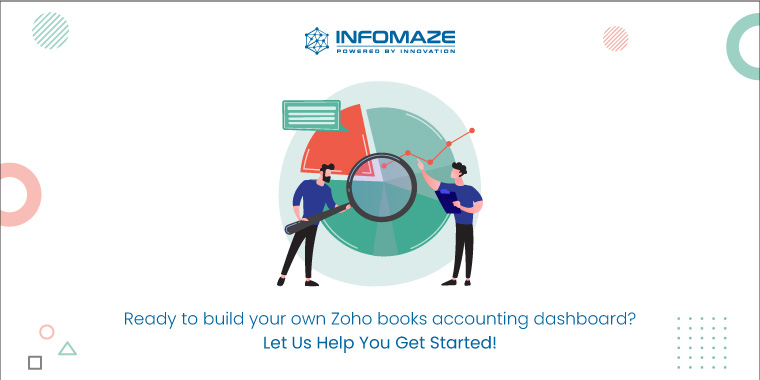 Our Zoho Books Customization offers a well-structured accounting module, and we help you integrate them with your other Zoho applications. As an Authorised Zoho Developer, we know what it takes to add accounting software to your business application.
We also work on QuickBooks integrations to offer you flexible and custom-created applications for small and large-scale enterprises. Our experience with QuickBooks has helped us work with more ease, and we stand proud of it.
Why choose Infomaze for your business accounting software development?
Infomaze provides tailored services ranging from software development to business integrations. Developers are skilled enough to take up challenges with any industry and prove expertise in understanding the industry standards and required compliance. We build solutions to match the client's ask.
Being an authorized Zoho partner
, we help in integrating Zoho customization services into your business applications. Our in-depth knowledge of application development includes finance management, accounting software, customized web and mobile applications, BI, and many more.
Are you looking for accounting software for your business?
Talk to us today to know more about our services, and we are sure to leave you with some excellent information for your business.
---