BI Solution for a Supply Chain Company
Infomaze has successfully provided with Intelligent Solutions to handle data for various projects, including a Supply Chain Management Solution.
Infomaze's Data-Driven Business Intelligence (BI) Software has helped the company extract their existing data from different kinds of files to present it in an easily readable format, generate reports for the data, and visualize it.
Situation: We were approached by a Supply Chain Management Company that had its data stored in files of PDF, TXT and HTML formats. The problems faced by the company were:
data scattered across various files and various locations
there was no BI in use
understanding large data sets was time consuming and tedious
comparisons between different data was being made manually
manual data analytics were inaccurate & more error-prone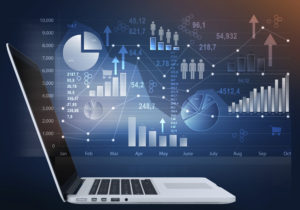 Solution:
Therefore, there was need for a tool which not only organized data in a user-friendly manner, but also helped in running queries and extracted the required information from the raw data.
Realizing that data reporting and visualizing would be required to gain deeper insights of the information, our one solution integrated all these features into a BI Solution that enabled the client to boost their business.
Key Features of the Solution:
Convert PDF files with data into a readable format
Extract data from many other files such as:

PDFs and other Rich Text Formats
MS Excel and other Calculation file formats
CSV, Flat Files, Text Formats
HTML and other Web Files
Database Sources including MS Server, MySQL and other database connections

Enriched with many features that allows you to sort, group and filter your data
Create your own query by adding filter, selecting columns, grouping and sorting as per your requirement
End results from our solution are timely, and easily accessed and visualized
Reports make it easy for you to understand the data that you require
Option to visualize the data reports in the form

Charts
Pivot Tables
Pivot Charts & many other amazing options

Data was thus rendered completely comprehensible, allowing our Client to make excellent decisions for their progress.
If you have a similar requirement, get in touch with our team to find out how you can use your existing data for more profitable business opportunities.
---