5 Tips for Choosing the Right CRM For Your Business
The Primary objective of a business is to achieve greater sales, and this happens when customers are happy and pleased with the products or services they receive.
CRM is no longer just a contact book; it evolves with your business, becoming vital and constantly changing
If you don't have a proper system to keep track of potential customers and respond to their inquiries, you may miss out on valuable opportunities. Whether you plan to create your own CRM software or customize an existing one, ask yourself these five questions before making a decision.
How is it better than other CRM software that claims to be the best in the market?
Look for something that not only attracts customers but also helps you manage and track communication with prospects and suppliers. Additionally, the software has a reporting feature to study the behavior of clients and prospects.
How is the software provided?
Choose a cloud-based CRM software because it can easily adjust to your changing business needs. The SaaS model is even better because the provider takes care of all the maintenance, upgrades, and updates regularly. This also allows you to access the solution from anywhere, making it more convenient for you.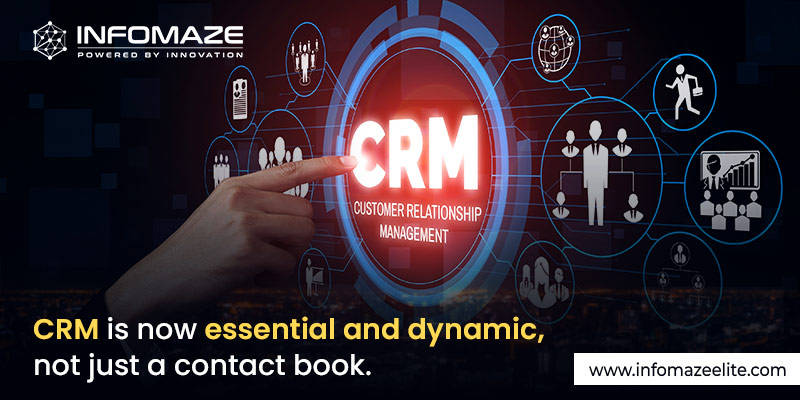 Does it convey the same information clearly to all the users?
Depending on how big a company is, it has a lot of employees, and the people allowed to use the CRM software will use it frequently. Make sure your CRM has a central system so that all users can access the same up-to-date information all the time. This prevents making decisions based on outdated or incorrect data.
Now that you have picked out a few software options for your CRM needs, it's natural to desire something easy to use. You'll have many employees using it, and you don't want to spend a lot on training. So, it's crucial that the software is user-friendly, even for non-tech-savvy users.
Implementation and Compatibility
Being attractive, the CRM software should be easy to set up and use. When choosing a reliable provider, They will assist you in getting started quickly and offer basic training. The software should seamlessly integrate with your existing system and not require excessive resources. It should also be designed to adapt and upgrade with future technologies. After all, what's the point of a solution that becomes obsolete in a short time, forcing you to invest in a new one?
Infomaze is a reliable software development company in India that has been offering top-notch software solutions and IT services for more than 22+ years. They serve clients worldwide, providing professional business solutions that meet global standards while also being affordable.
Over time, we have offered attractive CRM personalization services to various industries including, B2B, healthcare, printing, field services, and more. We provide skilled CRM developers who can customize your CRM according to your needs, including experts in Infusionsoft CRM and SugarCRM.
---