XERO Accounting Software – Reasons why it's one of the best in the Accounting Space today
If you run a business, you will have to handle money. For some businesses, this can be as simple as ensuring your cash register has enough cash to cover the day's sales. But for others, accounting and bookkeeping can become full-time jobs.
Many small businesses outsource their bookkeeping jobs to external firms, but even the most prominent companies have come to rely on accounting software.
If you've ever worked with accounting software, you know it can be a real pain in the neck. Whether working on your tax return or invoicing a customer, dealing with software is never fun. This is why entrepreneurs are turning to Xero Accounting Software in huge numbers.
What is Xero Accounting Software?
Xero accounting software is a cloud-based accounting solution that allows you to manage your business online. With Xero accounting software, you can create invoices, track expenses, and analyze your profits without paying for expensive software or hiring an accountant.
You can even share access with other members of your team so they can work with the data in real-time. XERO is one of the best accounting software solutions with unique features you won't find anywhere else.
Let's examine why XERO will work the best for you if you're looking for a new accounting solution.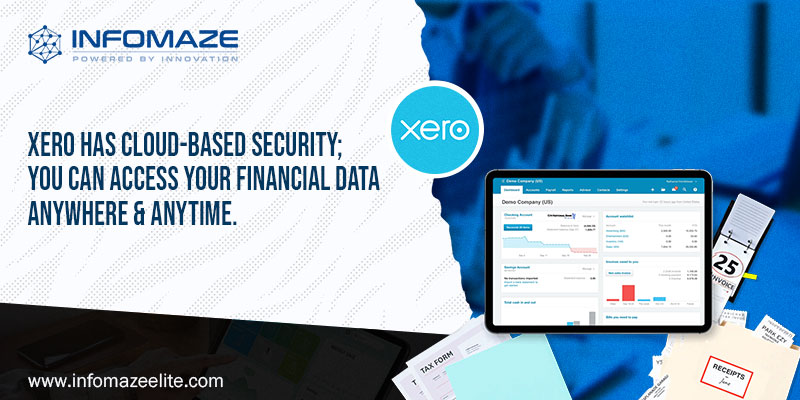 Top Reasons to choose Xero Accounting Software
XERO Accounting Software is designed to be easy to use and affordable, with a range of features that make it ideal for accounting firms or other professionals who use it to manage their clients' books. Xero has all the basic requirements, and it goes above and beyond traditional accounting software due to its top features, which are:
Easy setup:

XERO helps you get started by walking you through the initial setup process. You can also take advantage of their free training videos to learn how to use the software more effectively.

It's web-based:

You don't need to install or upgrade any software on your computer or mobile device because it runs in your web browser. This means that you don't need any special hardware or software to use XERO Accounting Software. You can access all of your data from anywhere there's an Internet connection.

Cloud-based security:

You can access your financial data from anywhere, anytime. Log in using your computer or mobile device, and you'll have access to your financial information. XERO uses 256-bit encryption technology to protect your data from unauthorized access. The program also has backup systems, so none of your information will be lost.

Money Saving:

XERO Accounting System can help you reduce the amount of time you spend on bookkeeping by automating many of your tasks. The program includes automatic tax calculations, so you won't have to worry about doing this each year when tax time rolls around!

Easy Reporting:

XERO Accounting Software provides easy-to-read reports allowing you to see how your business performs over time. You'll be able to determine how much money you're making and where it's coming from so that you can make adjustments as needed.

All-time Access:

With Xero, you can access all your business data from anywhere—so whether you're at home or traveling abroad, you'll always be able to keep an eye on your money. This means invoicing, reconciling, and chasing that overdue payment.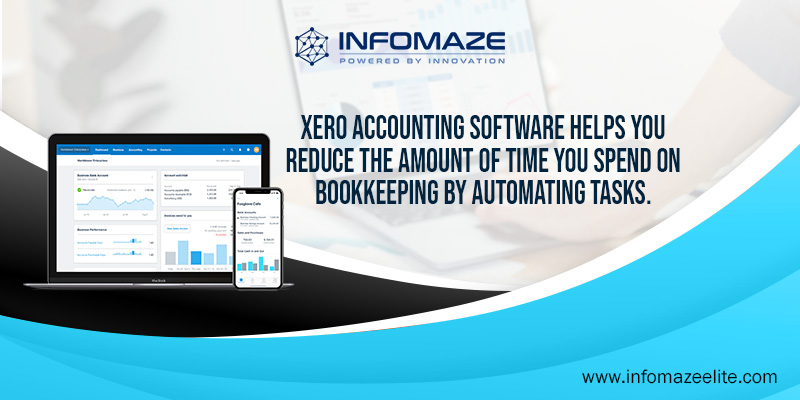 Xero Integration:

With Xero accounting software integration, it can connect with over 700 other apps for everything from inventory management to e-commerce and HR. With Xero integration, you can save time on double data entry, and best of all, it means all your information is kept up-to-date across every app in your ecosystem.

Constant Upgrades:

Xero development platform constantly adds new features to make running your business more accessible than ever, like automated bank feeds, instant reporting, expense claims, and collaboration with your accountant or bookkeeper from within the same platform. Xero developers build new features, fix bugs, and improve the overall user experience of the platform. So, there's no need to spend time or money on expensive hardware upgrades like servers and backup systems.

Wide Usage:

The Xero Accounting system can be used by accountants, bookkeepers, small businesses, freelancers, and consultants.
XERO offers a full range of financial management tools that can be accessed anywhere. It's a simple online accounting solution that allows you to manage your books and stay on top of your business.
When looking for accounting software, you want something that will make your life easier. We know you are tired of spending hours on the phone with your accountant.
Infomaze's Xero accounting software is a revolutionary human-centric solution to accounting problems. We simplify managing your financial data, making it easily accessible and functional. We provide Xero development services like integration, migration, custom development, maintenance, bookkeeping, inventory management, and more.
Our team of qualified Xero developers is ready to help you set up our product. And if you're worried about security, rest assured: Xero is the most secure cloud accounting software around.
So, what are you waiting for?
---