United States Companies: Benefits of Hiring a .NET Developer from India
Are you running a business? Does your enterprise model depend on any form of digital communication? Hire .NET developers for your business process and build an online presence regardless of your industry sector.
Hire .NET developers from India to ensure your business systems are accessible worldwide for any device, any time, via a dynamic platform built with high-level security and cost-effectiveness.
There are various benefits for US companies to hire dedicated .Net developers from India. The primary benefit of Hire .NET Developer in the US is to enhance business productivity by reducing business expenses, increasing efficiency, and improving ROI.
.NET is the software development framework that allows for building web and desktop applications in a rapid phase. When you need complete control of your website with web development abilities and managing finances of a web portal, then hire dot net developers with capabilities of web hosting services.
Using NET programmers, you can build web applications using the popular WordPress platform, which is suitable for startups and established organizations. Create websites per your business needs with various functionalities, plugins, specific permissions, and options available.
With so much information about hiring .NET developers in the United States with the right skills has many benefits enabling businesses to scour new possibilities in automating corporation operations.
Here are the Primary Duties of a .NET Developer
Creating top-tier dynamic apps and enhancing the functionality of existing applications
Write clean and functional code with .NET programming languages without bugs
Teamup with the front-end developers to build creative and intuitive UI/UX
Follow industry practices to design and create application layers
Work with internal teams to design, create and maintain software applications.
Create architecture, interfaces, and technical specifications
Keeping up-to-date with the latest technologies, terminologies, concepts, and practices
Build client displays and user interfaces
Developing and running QA tests for software prototypes
Help software specialists in handling project-related duties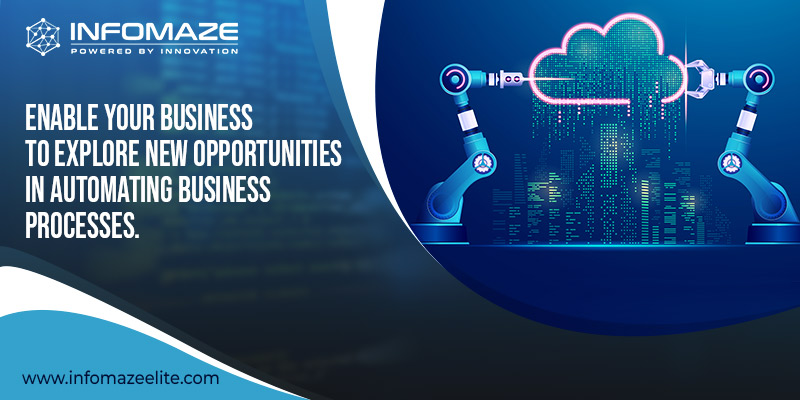 Advantages for US Companies by Hiring.NET Developers from India
Do you know if you hire .NET developers from India, you can save up to 75% on expenses such as training, recruitment, and providing other resources? At the same time, the offshore development center will handle all these processes and save infrastructure, insurance, and bonus costs, as you would not hire .NET developers in the United States directly.
Yes, you won't be responsible for employee insurance, bonuses, and other costs involved in travel allowances. Compared to hiring .NET developers in India is cheaper than hiring an in-house developer in the US.
When you outsource your project to an ODC, get access to world-class .NET developers who are skilled and have experience in technologies like ASP.NET, ASP.NET core MVC, C#, CRM, ERP, Xamarin, and more with various industry verticals such as Healthcare, Logistics, Education, Media, Retail, Law and more.
Hire dedicated .NET developers from Infomaze with experience in integration or migration with third-party applications. Get access to various technical skills and concepts by hiring a NET programmer at cost-effective prices for all your development requirements.
Hire .NET developers from India who is available to work in different time zones worldwide. When you outsource your project to outsourcing companies and hire dedicated .NET developers, you can have them work in your time zones or a completely different time zone.
.NET developers for hire are well versed in English and are detail-oriented, with excellent troubleshooting and communication skills. Hire DOT NET developers available to work during your holidays for timely project submissions.
When you hire dedicated .NET developers, you can increase or decrease developer or team per your project requirements. You can easily communicate with managers, team leads, developers, and testers for your project development.
An offshore development team allows adjusting the team size during the project with the right technical skills. To design, develop, and maintain software, you can hire full-stack .NET developers to work on your unique project's front and back end.
Infomaze offers flexible hiring modules. When you hire dedicated .NET developers, you can shortlist them, interview and start their work on your project. You can hire .NET developers from India hourly, monthly, or on-demand.
When you partner with an outsourcing company, you can choose the contract's length as many ODCs offer monthly contracts alongside standard lengthy contracts. So you won't be apprehensive about getting into a long-term partnership with big exit fees.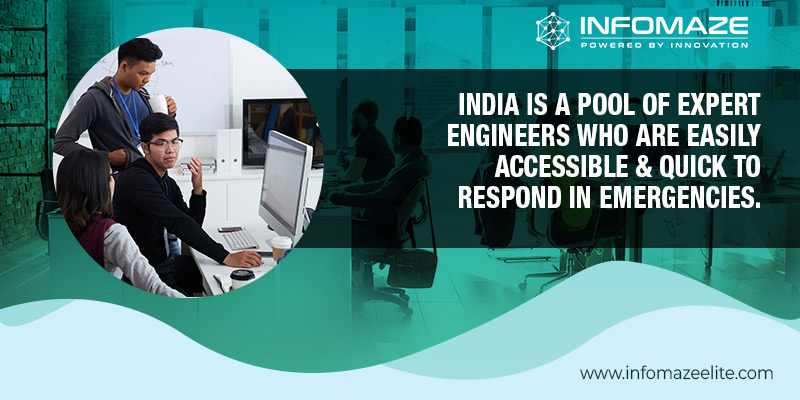 When you hire .NET developers in the United States, you won't have time to focus on your core business activities like generating leads, marketing, promotion, launching events, and more. But when you hire .NET developers from India, you get detailed reports, development processes, and more promptly without spending too much time on the project.
Hire DOT NET developers who assist software personnel with project-related tasks and other responsibilities to coordinate your efforts and keep your business on cutting-edge technology.
India is the world's largest provider of IT outsourcing services, and we deliver top-notch quality at cost-effective rates. Also, India is the second largest English-speaking nation worldwide and the number 1 destination of employment in the IT industry, and .NET programmers at Infomaze are the most esteemed creative problem solvers.
Communication skills are the primary reason companies choose India as their offshore development center. There might be other countries with offshore development services, but if you need the expertise, skills, costs, and communications, there is no country like India for your unique .NET project.
Infomaze is a leading IT offshore software development company with 20+ years of experience providing developers to offshore companies with the right skills to deliver scalable, dynamic, and intuitive web applications.
We ensure our .NET developers pass their coding tests, screenings, and non-technical assessments, sign NDA, follow best industry practices to complete the task using the best framework for your business requirements, and deliver a positive ROI.
---