Pest Control Management Solution – A Case Study
Infomaze's Field Service Management Solution is for any organization that needs to send technicians to provide services to their clients. It is imperative for such companies to have a dynamic application that accurately monitors all service requests and at the same time, efficiently manages them.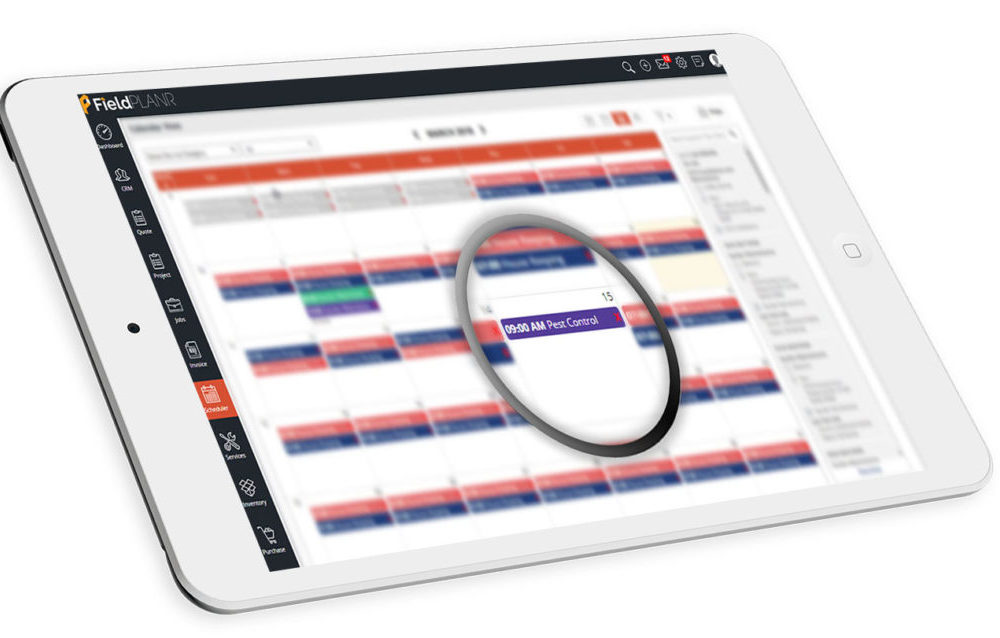 Infomaze has worked with a leading pest control company in the Middle East to upgrade its workflow into a better and dynamic one. Here is an overview of what the situation was and how our solution helped them get organized.
Situation:
The company is one of the leading pest control service providers for both residential and commercial units. They were maintaining their data regarding CRM and technicians' visits onto a regular spreadsheet file. As they expanded, their operations demanded an intelligence system to overcome many problems, some of which we have listed below:
No system in place to manage their data or workflow process. Spreadsheet was good for one computer. However, as they expanded, there were more managers and technicians on board. Hence, synchronization of files across various computers was mandatory and that task turned out to be an issue
CRM data and notes (including pictures of their rendered services) were scattered all over the place.
Scheduling was another issue. There was no intelligence in informing technicians to visit the other clients in the same locality, so as to save fuel cost and increase customer support
Contracts with customers were getting expired with no alert notifications were sent out prior to it. This resulted in poor customer service and as a result, bad sales
No control on warehouse quantity, low stock, purchase history etc., and this resulted in work delays, over stocking of inventory and therefore, loss to company
No reporting or analytic tool was present to measure business growth in order to take future decisions.
Solution:
The organization was thus empowered with a solution which aided them in managing each service for their clients in the form of easily manageable 'jobs' that could be assigned to their technicians. Our Solution ensured improved quality of service. Travel time was greatly reduced and the organization could service more clients within the same time and in a more effective manner.
Key Features of the Solution:
Manages all your leads and customer/contacts within the application
Sends quotes to the customers directly from the system in a clean PDF template with your own design, logo etc.
Converts quotes into become contracts and assigns

number of visits for that company
determines the visit date and is flexible – this helps in scheduling jobs
decides warehouse items to be used during the visit
billing and other info
schedules technicians on-site keeping the area/address in consideration

Allows technicians to login and see their schedules
Allows technicians to mark their visit complete and also add notes
Allows you to pay technicians per visit – generate reports per technician
Manages warehouse with stock alerts, purchase, and entire stock history
Generates 100s of reports with customized report options
Personalizes to fit your business
No software. No downloads. Purely cloud-based. Use it as a SaaS (Software-as-a-Service) model.
If you have a similar requirement or want to improve workforce &
workflow management system
, then get in touch with our team to discuss how we can collectively improve the process to maximize your business profits.
---