Infomaze's Corporate Social Responsibility
At Infomaze, we take our corporate social responsibility (CSR) seriously and adhere to the ways that mother nature approves. And hence, while designing
our workspace
itself, keeping the motto
Go Green
in mind, we have
built our office utilizing recycled materials
wherever possible and maintained an eco-friendly workspace.
And this is just the tip of the iceberg when it comes to us taking measures to cope up with the ever-changing environmental needs.
We have an exotic garden that creates a lively ambiance, increases the fresh supply of oxygen we breathe in, and enriches the soil around us. It is a simple solution to a broad spectrum of complications if you ask us.
Moreover, we have an STP plant that recycles water to nourish the green space in our company and, at the same time, eliminates the problem of sewage disposal.
Our office has a rainwater harvesting system that collects and stores rainwater, making it not only an economical decision but also an ecologically sound decision.
To conserve energy by ultimately depending on a renewable energy source, while planning our office building, we have assigned a designated space to install solar panels on our rooftops and have built it as required. We will be implementing the plan into action shortly.
As a software development company, we are doing everything needed to remain socially responsible. We are willing to contribute more to society in any way possible, from creating awareness to generously donating worthy contributions to NGOs.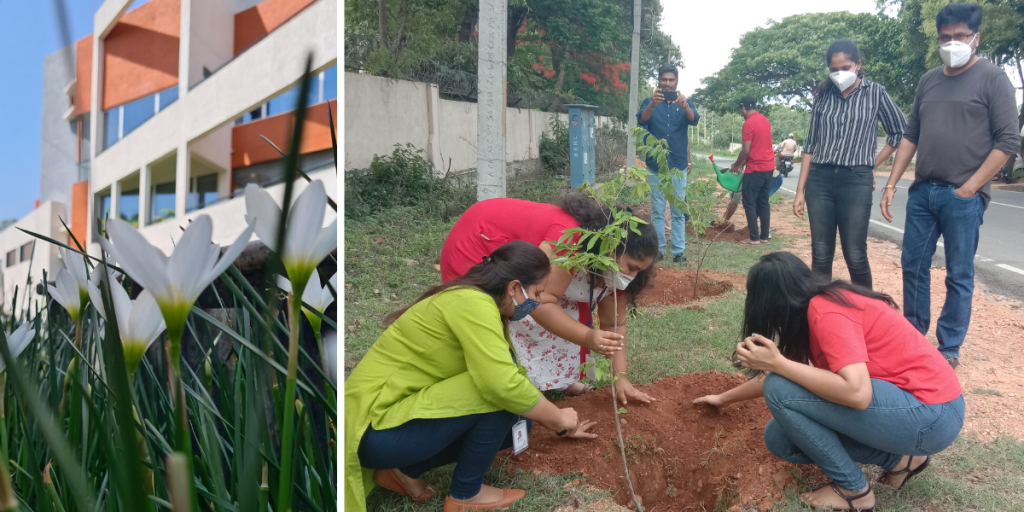 Our employees are equally enthusiastic when it comes to being a part of an event that creates awareness and helps create a more enjoyable and satisfying environment. Be it
celebrating world environment day
to raising awareness on social media about the hazardous desertification and drought that has been degrading our soil. And that is why we also have a platform aimed to extend help from our company. If you feel you can help by contributing to the welfare of mother nature or
require our assistance, write to us at [email protected]
WE ARE DOING OUR EVERY BIT. ARE YOU?
Or, If you are an NGO and want to build a
custom solution
to manage your day-to-day dealings, you can reach out to us with your message with your project specification, and we will get back to you in almost no time.
---